How Do I Become A
Class A

Volunteer?
Interested Class A Volunteers must complete a series of background checks prior to their start date. Below is a guide to completing the background check process.
For a printable version of these steps, please click here.
When you click 'Submit' on your volunteer application, you will be taken to a new webpage to continue the registration process (required trainings, etc.). Download, complete and sign the required PA Disclosure Statement and upload into your SOPA profile as instructed.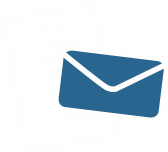 NOTE: As noted on the PA Disclosure Statement, if you have not lived in PA consecutively for the past 10 years, an additional FBI Fingerprint Criminal History Record is required by law. Please visit www.identogo.com to find locations to support this requirement. Use the code: 1KG6ZJ. Once you receive your results, please send a copy to classapavolunteerdisclosurestatement@specialolympicspa.org.

Check your email for a message from TheAdvocates@SterlingVolunteers.com. This email will have a link to the Sterling Volunteers website, where you will need to complete the PA State Police and National background check.

After clicking "Submit order" on your background check in Sterling Volunteers, you will immediately be provided with a red pre-paid authorization code that you will need to write down or save, and a link to the PA Compass website, where you will complete the PA Child Neglect/Abuse Registry Check. For additional assistance, please refer to our step-by-step user guide for help in completing this clearance.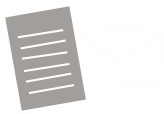 Click the link to the PA Compass website to complete the PA Neglect/Abuse registry check. On the 'Application Payment' webpage, enter the red pre-paid authorization code you received from Sterling Volunteers in step 4.
If you have any questions or need assistance with completing this clearance or using your code, please contact the help desk at Sterling Volunteers: SpecialOSupport@sterlingvolunteers.com or call 855-326-1860, ext. 3. When your background checks have been completed, you will receive a confirmation email from TheAdvocates@SterlingVolunteers.com. Throughout the process, you can confirm your statues by signing into your SOPA profile. Please reach out to your local program for more information about beginning your SOPA volunteer experience!

Once you complete the background checks and are cleared to start as a Class A volunteer, someone from your local program should be reaching out to you to get you started! You can also contact your local program if you have any questions or when you want to get started.
Do you have any other questions about volunteering? Please reach out to your local program manager or contact us at volunteer@specialolympicspa.org!