Young Athletes™ is an innovative sports play program for children with and without intellectual disabilities age 2 to 7. The program includes active games, songs, and other play activities that help children develop motor, social, and cognitive skills. The Young Athletes™ Curriculum is based on the Young Athletes™ Activity Guide and provides scripted Lesson Plans to be used over an 8 week period. Check out our Young Athletes One Page Snapshot.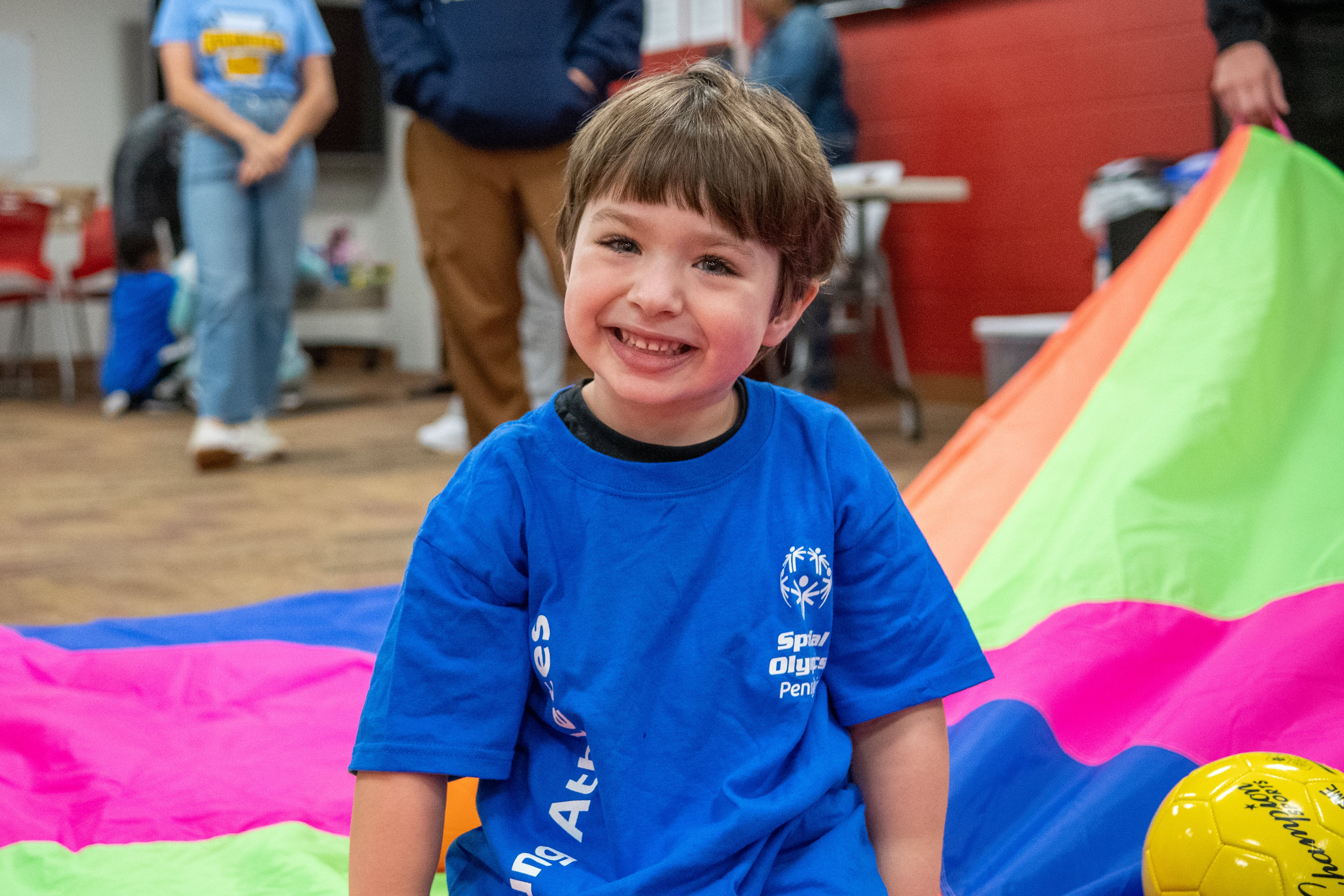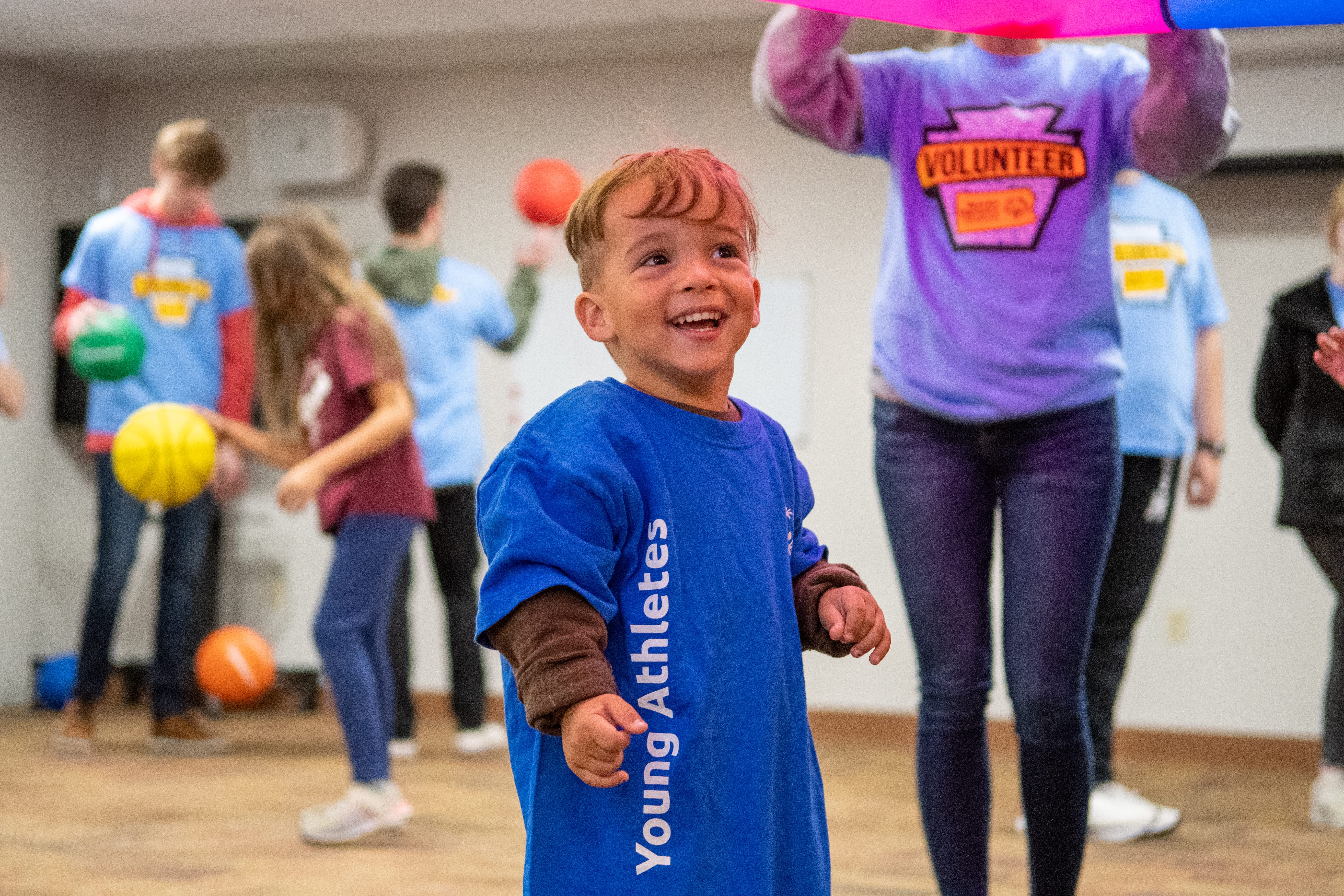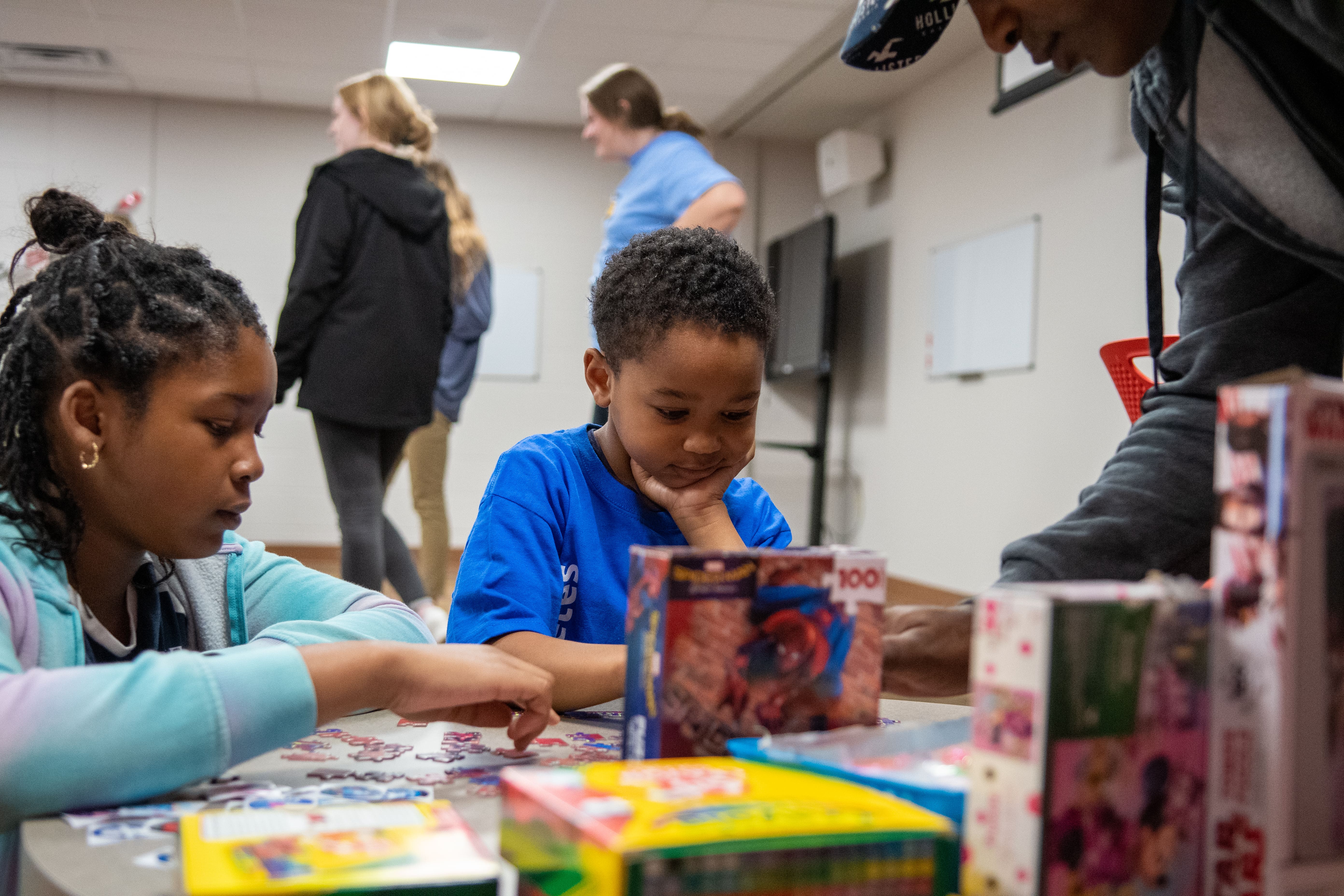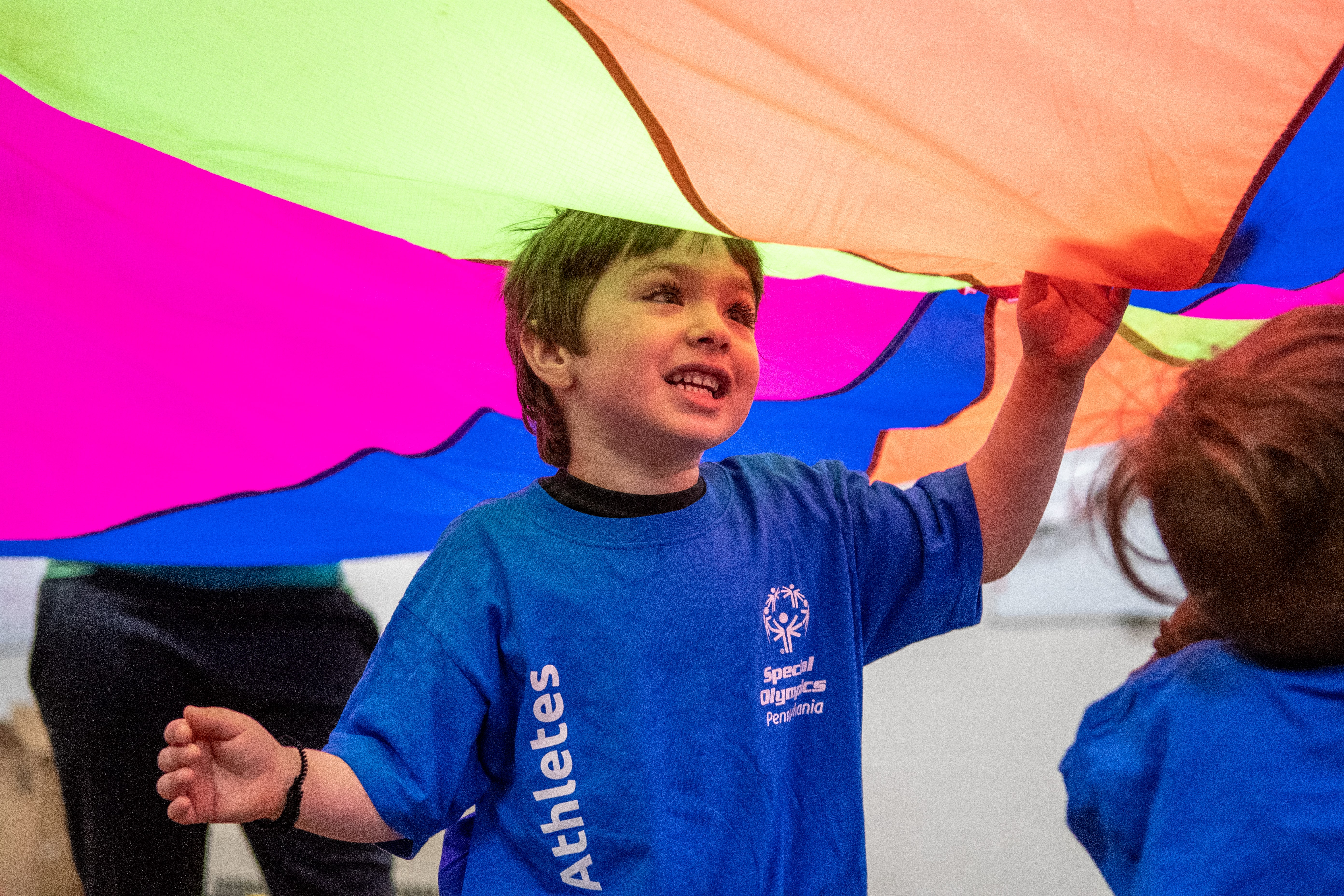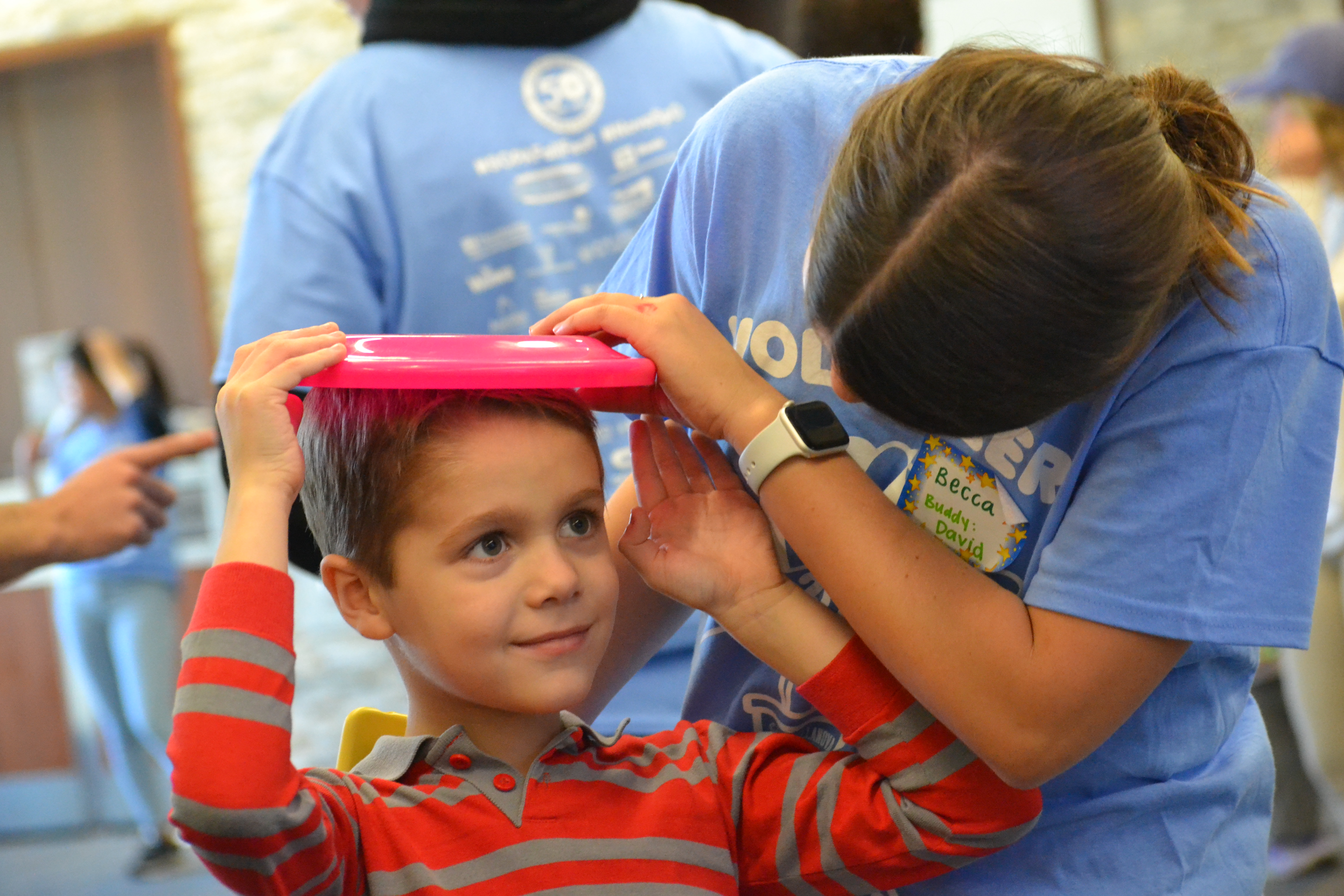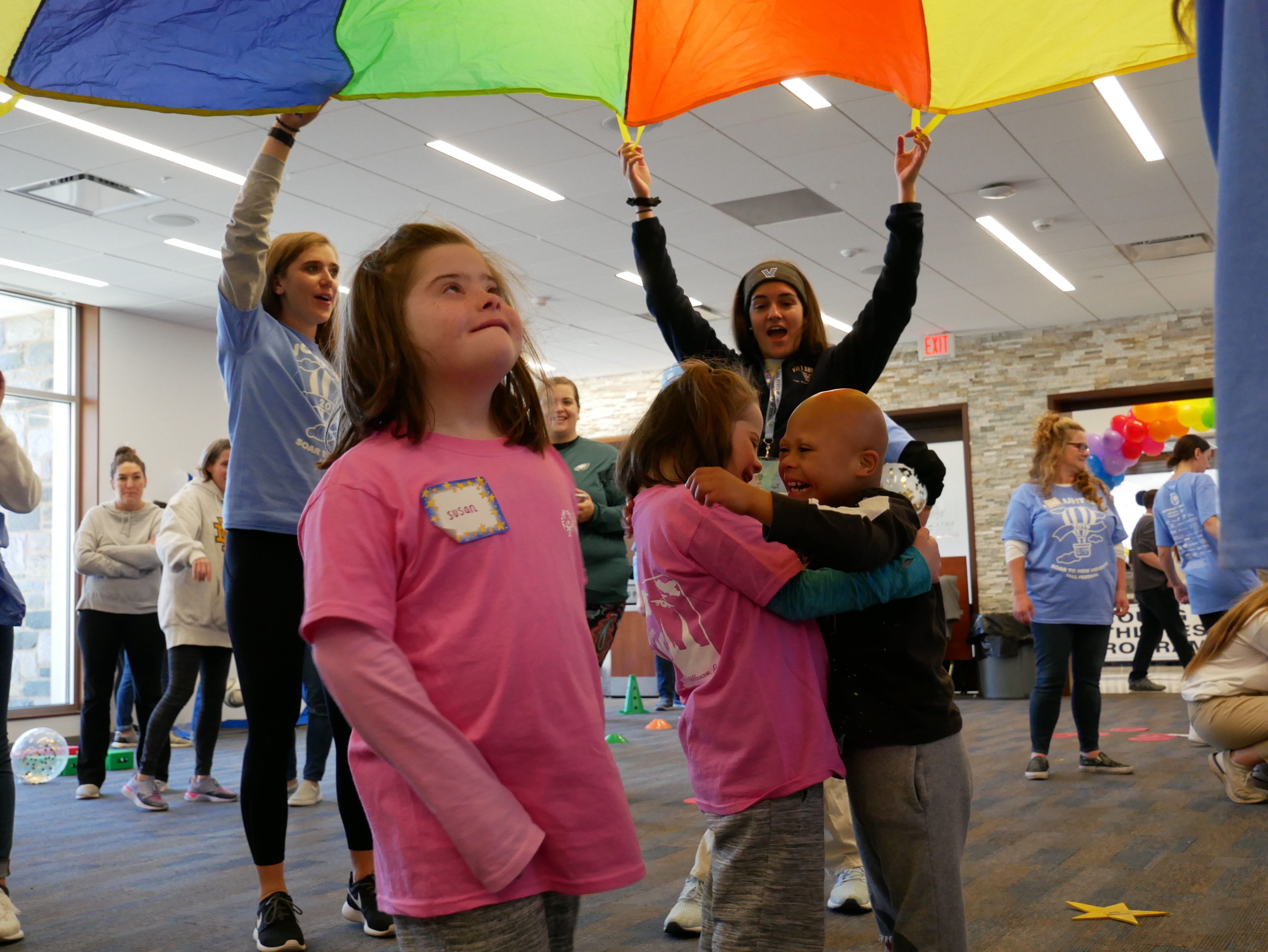 Program Models
There are three unique models of Young Athletes™ Programs: At Home, School Based, and Community Based.
At Home: The At Home model is implemented at home by a parent or caregiver for an individual child or a child and siblings.
School Based: The School Based model is implemented in a preschool, day care, or elementary school setting for a class of students by a teacher or paraprofessional.
Community Based: The Community Based model is implemented in a community setting in a park, church, school gym, or another donated or rented space for members of the community by a trained volunteer.
Interested in joining a site?
To find out if there are any Young Athletes™ sites near you, please visit the "Find a Program" tab with the contact information of the leader for each local team. If your local team does not have a Young Athletes site, click the "Interested in starting a site" box to find out how to start a site and become a Class A Volunteer.
All parents/guardians are also encouraged to use the Young Athletes At-Home Guide with their children!
Interested in starting a site?
Activity Guides and Kits
The Young Athletes™ @ Home Guide, Activity Guide, and Equipment Kits are available from Special Olympics PA by contacting Jordan Schubert at jschubert@specialolympicspa.org.
At Home participants will receive a Young Athletes™ @ Home Guide that will provide you with the tools and resources that allow you to play with your child in a non-clinical setting, while promoting the development of many cognitive and physical skills. To see activities from the Young Athletes @ Home Guide, check out this video demonstration!
At School and Community Based participants will receive a Young Athletes™ Equipment Kit and Program Manual (including the Activity Guide, Lesson Plans, and more) that will provide you with the tools and resources to begin a group Young Athletes™ program. Please refer to the Young Athletes Toolkit and Lesson Guidebook with any questions about equipment and how to run a Home, School or Community based Young Athletes Program.
Special Olympics Pennsylvania always pushes its athletes to perform at their very best. The same thing applies in Young Athletes. Young Athletes volunteers now have the opportunity to track their athletes' progress through the Motor Skills Assessment.
Special Olympics Beyond Young Athletes
Once an athlete turns 6, they are eligible to begin training in Special Olympics sports with their Local Program. Once they turn 8, they are then eligible to begin competing. To learn more about transitioning from Young Athletes to your Local Program, please review our informational handout.