COVID-19 Protocol Updates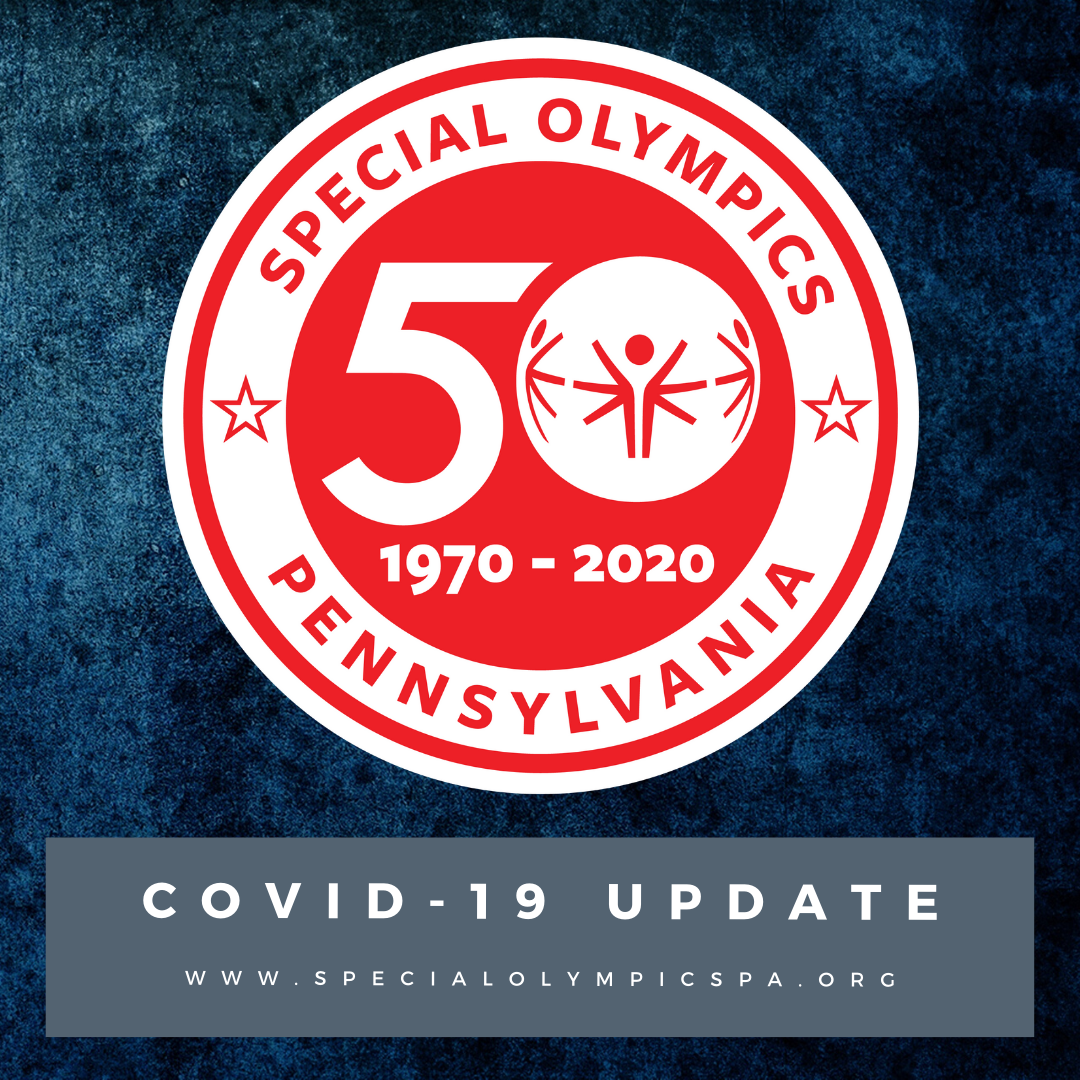 2020 Summer Games at Penn State Cancelled, Virtual Games

Announced;

Updated Guidance to Local Programs, April 16:
Today Special Olympics Pennsylvania (SOPA) and Penn State University (PSU) announced that the 2020 Summer Games, scheduled to take place from Thursday, June 11 to Saturday, June 13, are cancelled due to concerns related to the coronavirus. In addition, the 10th annual "Be a Fan" Torch Run that precedes Summer Games is cancelled this year. Please see our press release for more information.
Instead, SOPA is working with key stakeholders to plan a "Virtual Summer Games" that will take place during the same timeframe. While the decision to cancel the Torch Run and Summer Games was difficult and disappointing, our hope is to capture the spirit of our athletes and volunteers via the Virtual Summer Games. More details will be shared in the near future.
Because of the ongoing pandemic, we are also extending indefinitely the suspension of all in-person Special Olympics Pennsylvania events and activities, regardless of size, that was previously announced through May 31st. We are working with Special Olympics, Inc. and other Special Olympics stakeholders to develop plans and protocols for safely resuming activities. We will of course also abide by the guidance of government and public health officials. We will share information about when and how we can "return to play" as soon as those details are available.
As a reminder, we have appointed a single organizational spokesperson, Nicole Jones, VP of Marketing and Communication. If you are contacted by a member of the media with questions about Summer Games or other COVID-19 impacts, please do not respond directly but instead direct them to Nicole at njones@specialolympicspa.org or 855-701-9030.
Thank you to the entire SOPA family – your resilience and positive spirit through this pandemic are inspiring!
Matthew B. Aaron
President and CEO
---
RESOURCES:
Commit To Fit Daily Workout Program:

SOPA's brand new

workout program that includes daily workout videos, live workout sessions, and collaboration with special guests.

School of Strength: An interactive online platform that encourages athletes to participate in a fun and engaging training program that they can do in the comfort of their own homes. Developed in partnership with WWE superstar Becky Lynch, this series of videos, fitness tracker, coach's playbook and caregiver toolkit all contribute to helping athletes focus on nutrition, fitness and getting the most out of their workouts.

Athlete Engagement Ideas: Ideas to help ensure that we stay connected via efficient communication, daily communication, fitness/wellness, healthy eating and more!