COVID-19 Protocol Updates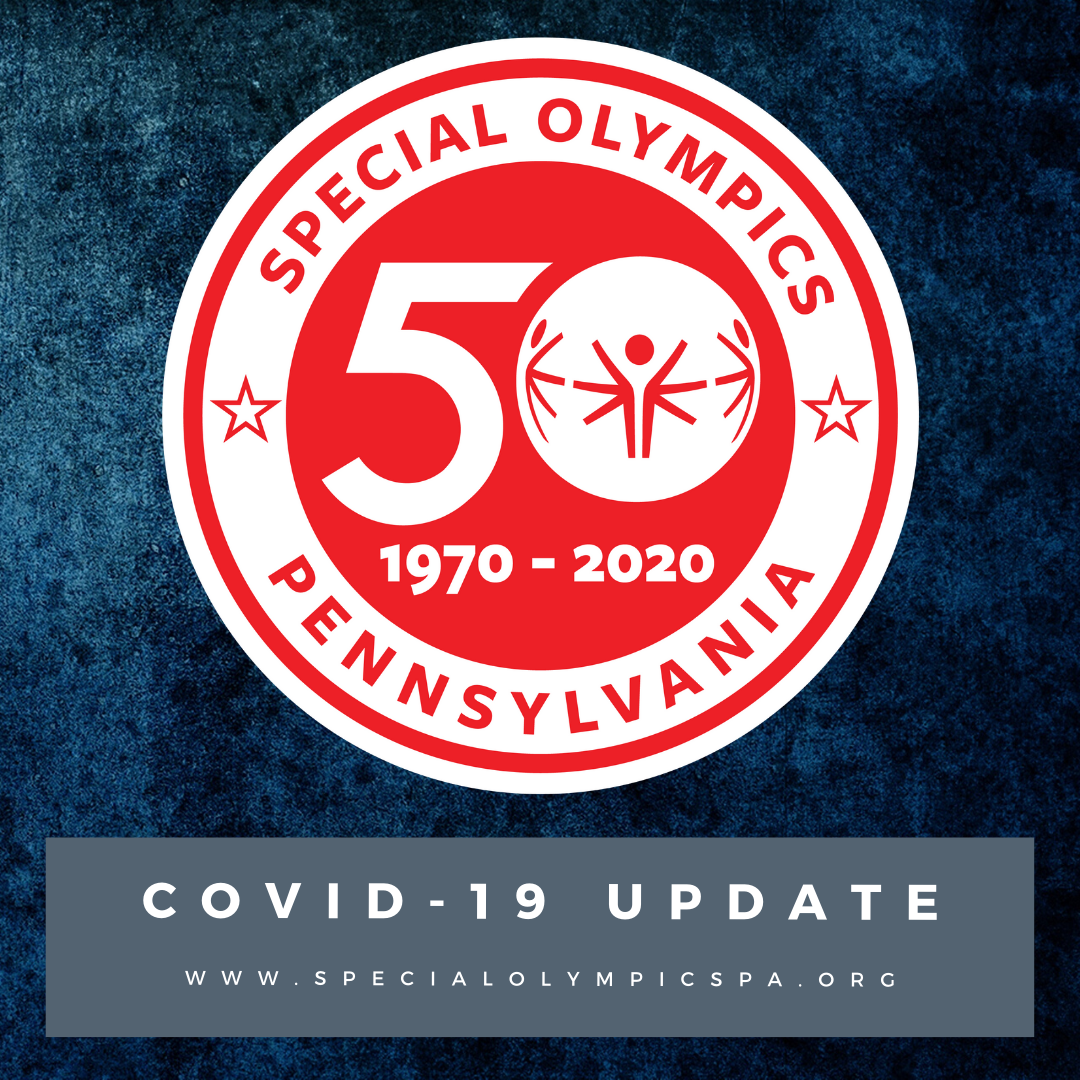 UPDATED Guidance to Local Programs, March 23:
Due to the ongoing coronavirus situation, we are extending the previous guidance as follows:
All in-person Special Olympics Pennsylvania events and activities, regardless of size, are suspended through May 31, 2020. We are in touch with and reviewing options with Penn State University and other stakeholders and hope to share more information regarding Summer Games in the near future.
While we cannot train and hold competitions right now, that doesn't mean we can't all stay healthy and active together. We are excited to announce the launch of Commit to Fit, a workout program that will include daily workout videos, live workout sessions, and collaboration with special guests. Commit to Fit will launch tomorrow, Tuesday, March 24th with the first installment of our daily exercise video series, and continue every weekday thereafter. Please find more information about this new offering here and share with athletes, coaches, volunteers, family members, and even your broader community of stakeholders. This is a great way to help everyone stay connected!
Management team meetings or any other gatherings, regardless of size, should be conducted remotely via conference call, Zoom, etc. or be cancelled/postponed.
Please share a list of all events (local competitions, fundraising events, etc.) impacted by this guidance with Sr. Field Director Gina Reid (greid@specialolympicspa.org) and note whether the event is cancelled or postponed (with new date, if available). Please coordinate with Gina BEFORE announcing any decisions to participants, partners, vendors or the public so that the state office is aware and can assist with sharing consistent messages across the organization as well as other steps as needed.
The state staff team stands ready to assist in mitigating the impacts from this crisis, financial and otherwise. If you have questions or need assistance, please contact any of the following:
As a reminder, we have appointed a single organizational spokesperson, Nicole Jones, VP of Marketing and Communication. If you are contacted by a member of the media, please do not respond directly but instead direct them to Nicole at njones@specialolympicspa.org or 855-701-9030. Additionally, if opting to share this information with your constituents via social media, please either share a link to the SOPA website or repost/retweet Special Olympics Pennsylvania's communications in their entirety. This will allow individuals with comments or concerns to send them in a way we can monitor and respond.
Please stay safe and healthy and look out for each other - we'll get through this together as a SOPA family!
Matthew B. Aaron
President and CEO
---
RESOURCES:
Commit To Fit Daily Workout Program:

SOPA's brand new

workout program that includes daily workout videos, live workout sessions, and collaboration with special guests.

School of Strength: An interactive online platform that encourages athletes to participate in a fun and engaging training program that they can do in the comfort of their own homes. Developed in partnership with WWE superstar Becky Lynch, this series of videos, fitness tracker, coach's playbook and caregiver toolkit all contribute to helping athletes focus on nutrition, fitness and getting the most out of their workouts.

Athlete Engagement Ideas: Ideas to help ensure that we stay connected via efficient communication, daily communication, fitness/wellness, healthy eating and more!