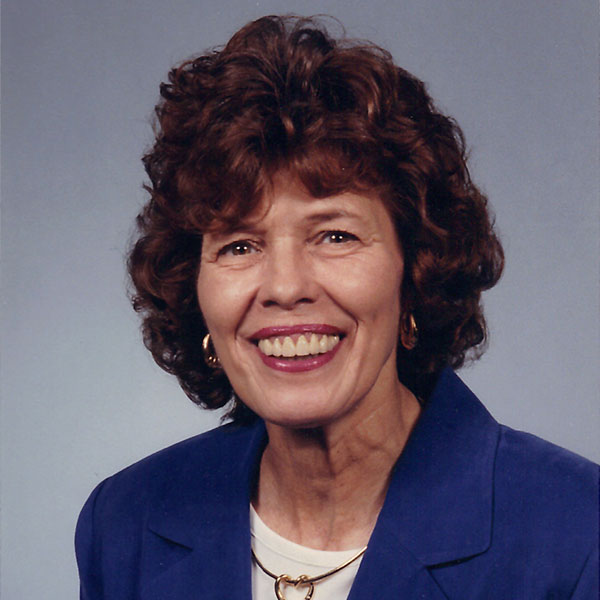 Sue Paterno has not had a paying job since 1963. Yet despite leaving a teaching career to raise her family, she has not stopped working. A 1962 Arts & Letters graduate of Penn State University, Sue has dedicated herself to her family, her University and her community.
At Penn State, Sue helped establish the Liberal Arts Alumni Society and the Summer Institute for Academic Achievement, a program that offered underrepresented students additional preparation for college-level work. She was a volunteer English tutor for over forty years. She has served as a member of the University's National Development Council, chaired the Libraries Advisory Board and is a volunteer for both the College of the Liberal Arts and the University Libraries. In 1995, the University recognized her service to Penn State by awarding her with the Lion's Paw Medal. In 1996, she was named the Renaissance Woman of the Year and was named a Distinguished Alumna in 2004.
Sue and her husband Joe led the campaign for the Library's expansion and for the founding of the Pasquerilla Spiritual Center. They were the honorary chairs of the Catholic Campus Ministry Building Fund. Sue is an active member of and Eucharistic Minister for the Penn State Catholic Community. In 2010, the Catholic Student Faith Center was named for her.
In addition to her time, Sue joined her husband Joe in committing their resources to the Penn State and the community. They endowed faculty positions and scholarships, and supported the building campaigns for the Bryce Jordan Center, the All-Sports Hall of Fame, and the interfaith spiritual center. They were also contributors to the Mount Nittany Medical Center building campaign.
Sue's commitment to public service extends beyond her Alma Matter. In 1987, she began working with Special Olympics Pennsylvania (SOPA), co-chairing the Opening and Closing Ceremonies of the SOPA Summer Games, became a Board member in 1992 and serves on the Beaver Stadium Run Committee. She has also served as honorary chair of the United Way Campaign and as honorary co-chair for the "Day of Caring" since its inception.
Joe and Sue raised five children, all Penn State graduates, and they have seventeen grandchildren.