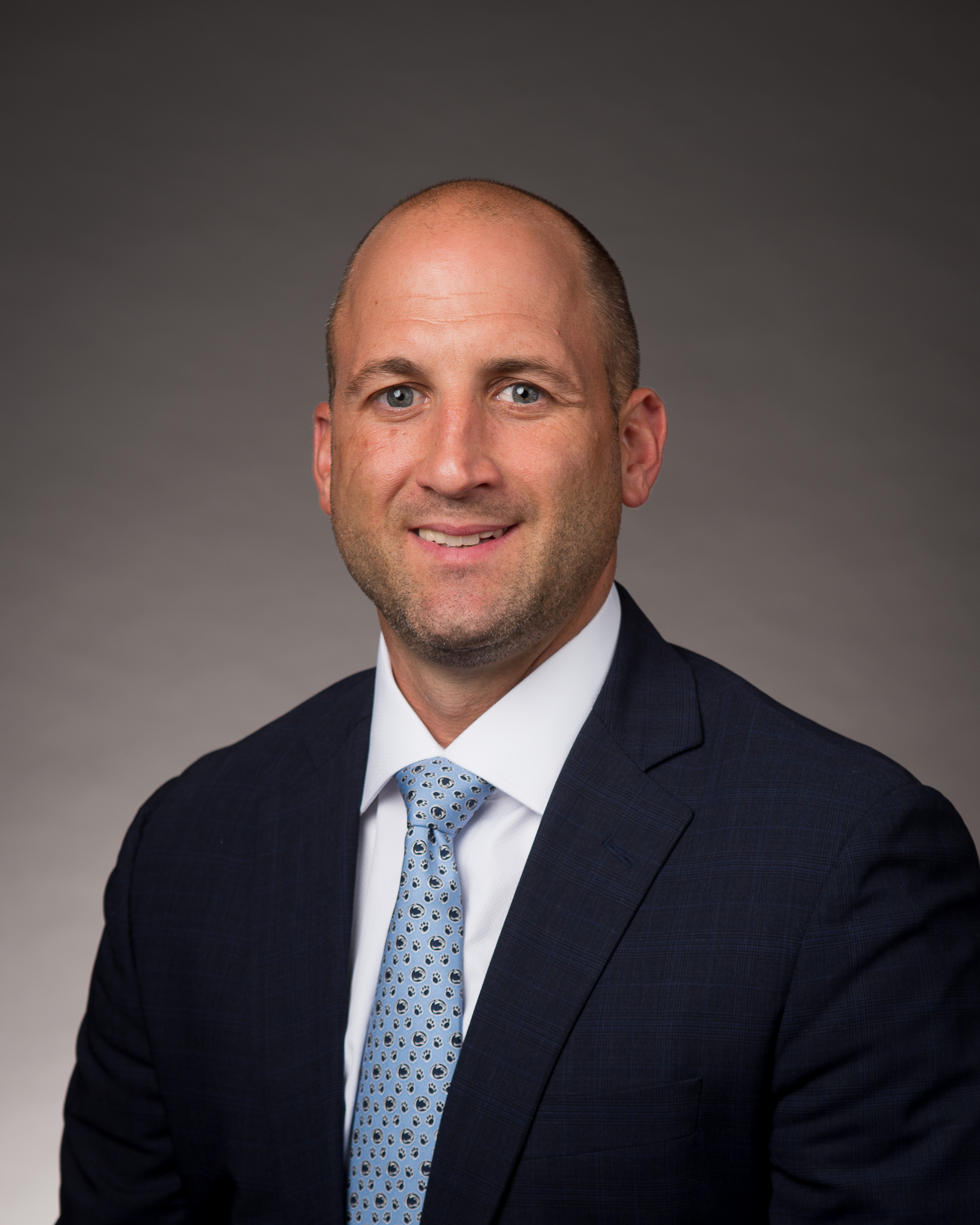 Penn State men's basketball associate head coach Keith Urgo recently completed his ninth season in Happy Valley in 2019-20, one of the most successful years in program history.
The Nittany Lions posted 21 overall wins and 11 Big Ten Conference wins this past season, totals that included eight-straight Big Ten wins to set the program's record for its longest conference win streak. Consecutive victories over four ranked teams during the course of the 2019-20 season set another record as the Nittany Lions were positioned for an NCAA Tournament berth before both the Big Ten and NCAA Tournaments were cancelled due to the COVID-19 pandemic.
With 76 wins over the last four seasons, the Nittany Lion seniors, led by two-time All-Big Ten first-team selection Lamar Stevens, became Penn State's winningest class, which included the 2018 National Invitation Tournament championship and 12 wins over ranked teams during that timeframe. PSU earned a national ranking from the Associate Press for the first time since 1996, rising as high as No. 9.
Urgo was recently recognized as one of the nation's top assistant coaches, earning long overdue credit as he has helped assemble a talented team on the basketball court and build a strong foundation for the Penn State program. He joined Nittany Lion head coach Patrick Chambers in State College in 2011 and was quickly promoted to associate head coach in 2013.
Penn State's transformation began with successes in the recruiting arena and Urgo's ability to cultivate relationships translated to two 20-win seasons in the last two years as well as the Nittany Lions' first NBA draft pick in more than 20 years. The Washington, D.C., native was responsible for some of Villanova's best recruiting classes, including the Wildcats' third-ranked 2009 class with four ESPNU top-100 signees, a No. 2 class in 2010, and a top-20 rated 2011 class.
Josh Reaves, the 2019 Big Ten Defensive Player of the Year, who signed with the Dallas Mavericks in June 2019, Shep Garner, Tony Carr, Tim Frazier, an NBA veteran, and D.J. Newbill, the National Basketball League's Defensive Player of the Year, as professional players who benefitted from Urgo's instruction and guidance. The list of student-athletes mentored by Urgo is lengthy, and includes Scottie Reynolds, the Most Outstanding Player at the 2009 NCAA East Regional, Corey Fisher, Maalik Wayns and Reggie Redding from Villanova, to name just a few.
Penn State's list of accolades has expanded since 2012 with five first-team All-Big Ten picks, five Big Ten All-Defensive Team selections and two players on the Big Ten All-Tournament Team. Overall, 31 Nittany Lions have received honors from the league's coaches or media, the most under any Penn State coaching staff.
A 2002 graduate of Fairfield University, Urgo was a two-sport athlete who played varsity basketball and lacrosse for the Stags. Following graduation, he helped develop a non-profit organization with his best friend and teammate from Gonzaga College High School and his two brothers, "Playing for Peace, Inc.", designed to aide in conflict resolution. The organization, now operating as "Peace Players International," has been recognized with numerous prestigious awards including the 2007 Arthur Ashe ESPY Award for Courage.
Returning stateside in 2004, Urgo began his coaching career as an assistant coach at Gonzaga College High School and, in 2007, joined the Villanova basketball staff as director of basketball operations for two seasons, including 2008-09, when Villanova reached the NCAA Final Four. He was named an assistant coach for the Wildcats' 2010-2011 season.
In his five years at Villanova, the Wildcats made the NCAA Tournament every season while Urgo was on the staff, including a Sweet 16 appearance in 2008, in addition to the trip to the 2009 Final Four.
Urgo, and his wife, Kristy, have four children: Ty, Cody, Samantha and Sydney Rae. The Urgo family is involved in several community organizations, including the Centre County Down Syndrome Society and Coaches vs. Cancer of Penn State. Keith was selected as a celebrity ambassador for Special Olympics of Pennsylvania in May 2020.