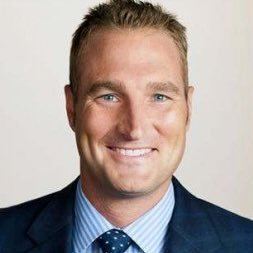 NBC Sports Philadelphia reporter John Clark can currently be seen weekdays on NBC10. The Emmy-winning broadcaster joined NBC10's sister station in 2014 after 13 years with NBC10.
Earlier in his career, Clark was a sports anchor and reporter for WPTV, the NBC station in West Palm Beach, Florida. He was also a sports anchor and reporter for WMGM in Atlantic City. During his time with NBC10, Clark covered some of the biggest stories in Philadelphia sports history, including the Eagles appearance in Super Bowl XXXIX and the 2006 NFL Hall of Fame Game. He has also covered the Eagles in the Super Bowl, the Phillies World Series Championship and parade, and the Flyers in the 2010 Stanley Cup Finals.
Clark has been nominated for several Emmys and in 2004 earned a Mid-Atlantic Emmy for Outstanding Individual Achievement for Sports Reporting. A native of Wallingford, Pennsylvania, and a graduate of Strath Haven High School, Clark used to imitate legendary Phillies announcer Harry Kalas. He studied at Temple University and while there interned for WB 17, Fox 29 and Temple's Channel 54.
Clark is an active volunteer for the Special Olympics and has been passionate about the program since his brother began competing.