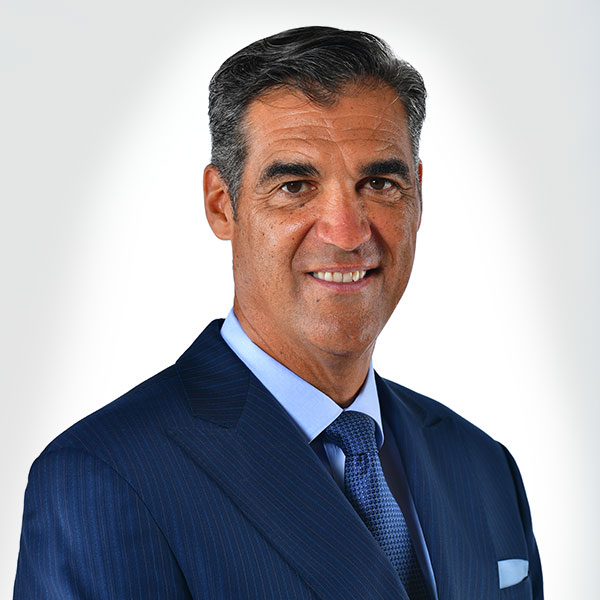 In 17 seasons as Villanova's William J. Finneran Endowed Head Coach, Jay Wright has guided the Wildcats to new plateaus, including a pair of NCAA national championships. The Bucknell University graduate (1983) is one of only three active Division I head coaches with multiple national championships to his credit.
Villanova has more victories over the past five seasons (165) than any other program in America. It is the first Division I team to post 30 or more victories in four consecutive seasons (2014-18).
In 2017-18, the Wildcats amassed a school record 36 victories and secured Villanova's third NCAA national championship with a 79-62 victory over Michigan on April 2, 2018. After an overtime loss at Creighton on Feb. 24, VU reeled off 11 consecutive victories on its march to its title.
Guard Jalen Brunson became Villanova's first consensus National Player of the Year in the modern era, joining Paul Arizin as the only VU players to earn that distinction. The Lincolnshire, Ill., product was honored with the John R. Wooden Award, Naismith Award, and Associated Press Player of the Year honor.
With a quarterfinal victory over Marquette in the 2018 BIG EAST Tournament, Wright moved past Alexander Severance to become the Villanova program's all-time wins leader. The triumph over Michigan was the 422nd of Wright's tenure as the Wildcats' head coach (422-165). His career record – including a successful seven year stint at Hofstra from 1994-2001- is 544-250 (.685).
Four Villanova players – Mikal Bridges, Jalen Brunson, Donte DiVincenzo and Omari Spellman – were selected in the first 33 picks of the 2018 National Basketball Association Draft. They joined former Wildcats Kyle Lowry (Toronto), Dante Cunningham (San Antonio) and Josh Hart (Los Angeles Lakers) as Villanova products currently in the NBA.
In addition to the on-court success, the Wildcats have produced in the class room as well. Senior Matt Kennedy was recognized with the prestigious NCAA Elite 90 Award at the 2018 Final Four while Brunson was voted second team CoSida Academic All-American along with BIG EAST Scholar Athlete of the Year. Every Villanova player who has spent four years in the program since 1975 has earned his degree.
In 2018 Wright received the John R. Wooden Legends of Coaching Award in Los Angeles. He is a two-time winner of the Naismith National Coach of the Year award (2006 and 2016).
Wright is married to the former Patricia Reilly. The couple has two sons, Taylor (25) and Colin (24) and a daughter Reilly (19). Patty and Jay Wright were honored with the inaugural Saint Augustine Medal in April 2017.