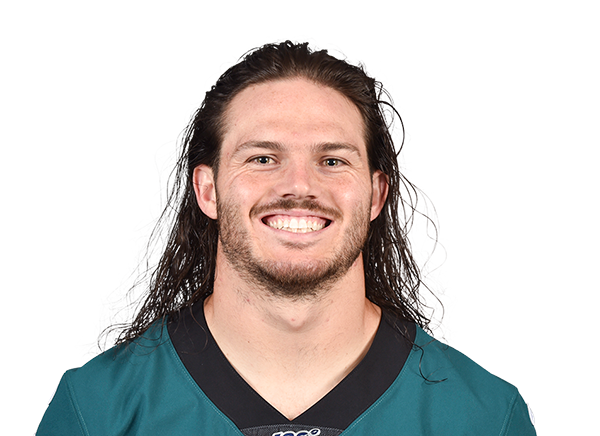 Originally signed by Seattle as an undrafted free agent in 2015, Alex Singleton played three seasons with the Calgary Stampeders of the Canadian Football League before he joined the Eagles during 2019 training camp. In his first season with Philadelphia, Singleton appeared in 198 special teams snaps (44%) over 10 games and tied for the 4th-most special teams tackles (8) on the Eagles roster.
Singleton is the son of Steve and Kim Singleton and has three siblings. Singleton prepped at Thousand Oaks (CA) High School, where he received all-conference and all-county honors. He was named to the All-CIF Northern Division team and earned Defensive MVP from Thousand Oaks.
Singleton was featured in a profile piece by Meaghan MacDonald-Pool of the Bozeman Daily Chronicle.
Among the many highlights of the piece, Singleton's relationship with his sister Ashley — who is a Special Olympics athlete — is highlighted as well as his eagerness to get further involved with the Philadelphia program.
"No matter how much or how great any of us could be in sports, she is always going to be better and she's the big athlete in our family. We're always striving to match her. Even as other people want to say that I am the big athlete and all that stuff, we're like 'No, we are just trying to catch up to Ashley.'"