"I Plunge For" Signs:
---
Polar Pop Promotional Images & Posters:
---
Polar Pop Posters & Guides:
---
Polar Pop Kits for Sale
Participating in the PA Polar Pop does not require that you purchase a "Pop Kit." But if you'd like to receive our branded "Pop" materials to better facilitate your involvement, please take a look at the below options.
$5 Standard Pop Kit: Includes 3 SOPA branded balloons, popper (skewer), and 2 assorted "I Plunge For" signs (Bravery, Health & Fitness, Inclusion, Joy, Passion, Respect, or Unity)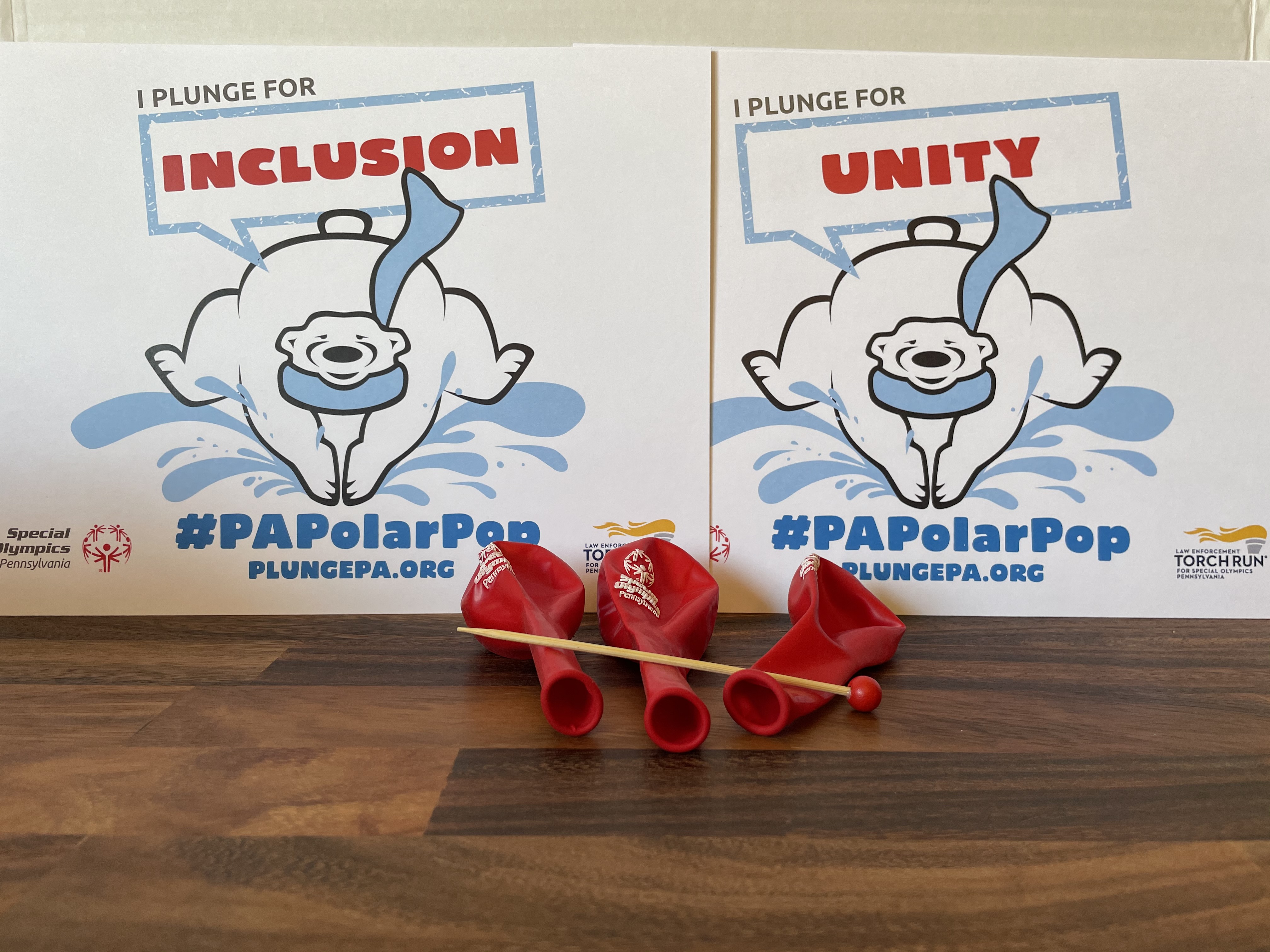 $20 Deluxe Pop Kit: Includes everything the Standard Pop Kit offers AND an Inclusion Revolution Mug in your choice of color with a packet of hot chocolate to keep you warm.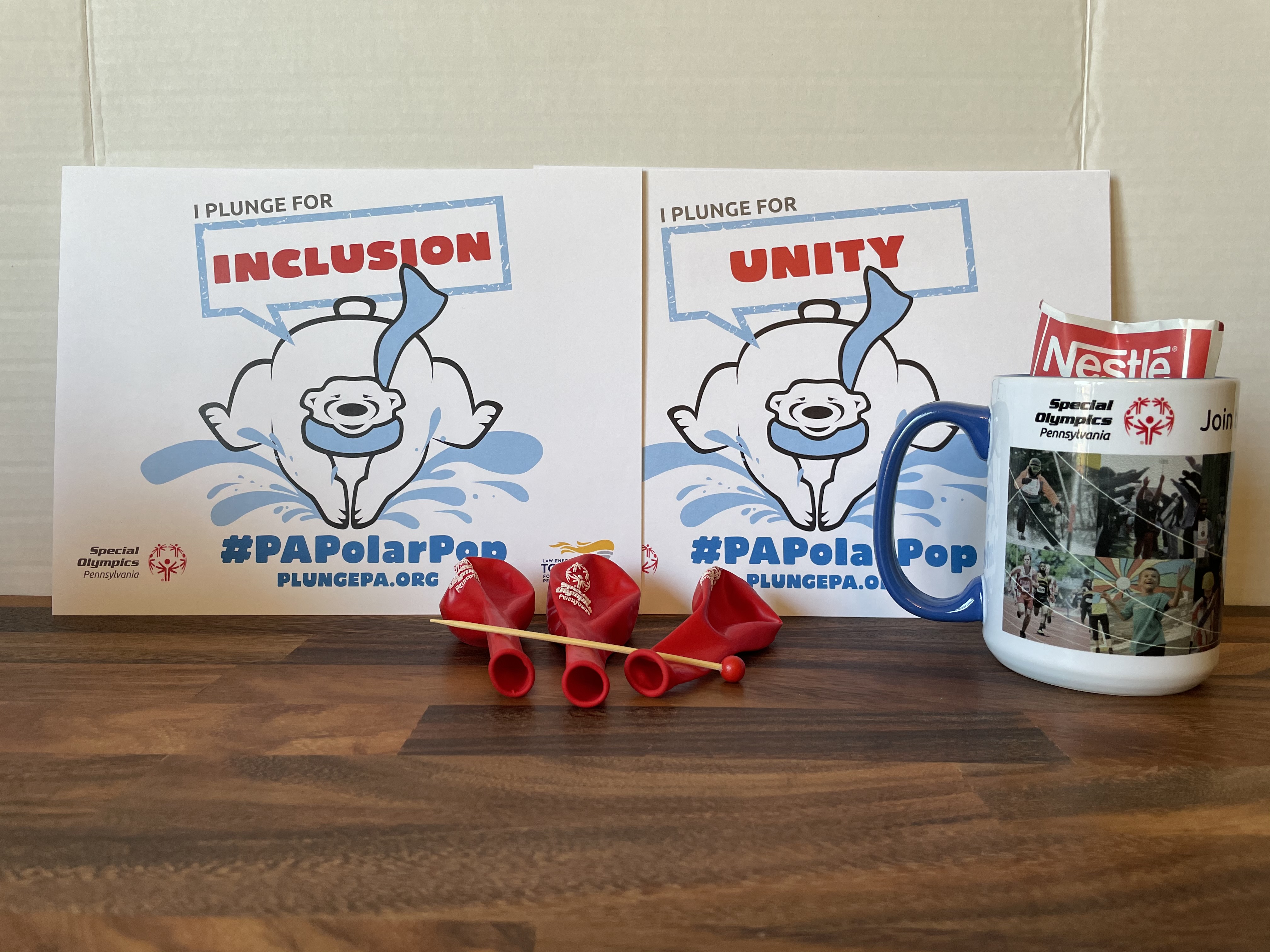 ---
Registration "How-To" Guides:
---
Interested in Sponsoring a Polar Bear Plunge?
Click on the below sponsorship packet links to learn more.
---
An Important Caution: You MUST exercise caution and personal responsibility in your Polar Pop activities! Special Olympics Pennsylvania cannot identify or control the risks of every activity.
Be smart, be safe, and be careful – for you and all who join you in your Polar Pop activity. Please follow all safety and COVID-19 protocols. Have fun with it; but above all, BE SAFE.