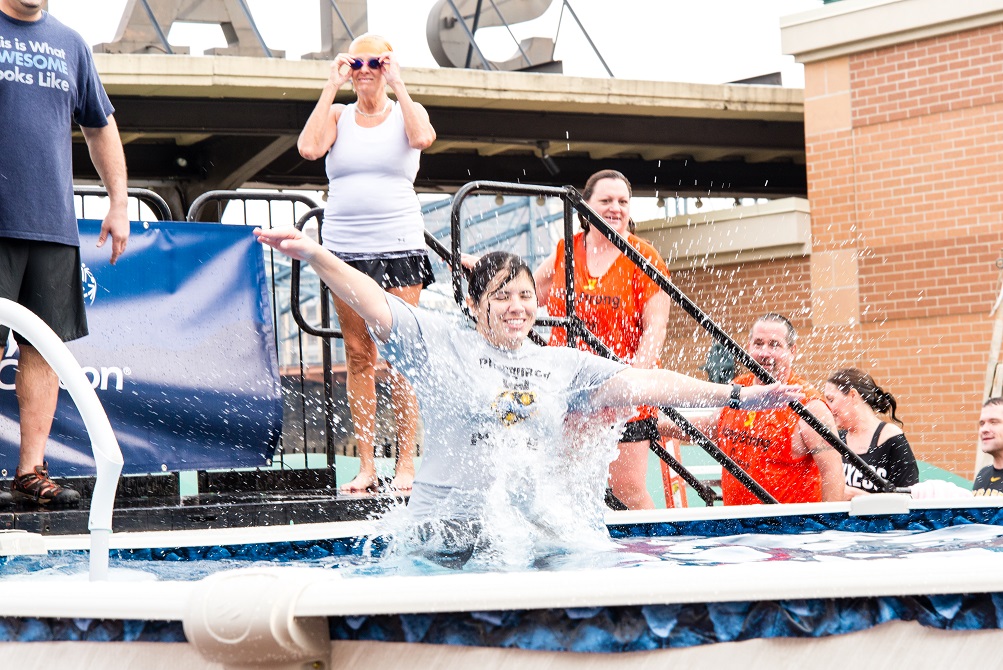 THANK YOU! The 2019 Pittsburgh Polar Plunge was a success because each and every one of you!
We had an amazing event, and it was all thanks to you. We hope you enjoyed plunging into those icy waters at Heinz Field, as well as the activities, food, and fun at Plungetown beforehand!
Over 1,000 of you joined us on Saturday for the Pittsburgh Polar Plunge and raised just over $455,000! THAT. IS. AMAZING!!!
If you have further donations to turn in, please send them to the office at:
Special Olympics PA, 200 Cedar Ridge Drive, Suite 214, Pittsburgh, PA 15205
or guide people to utilize the online plunge site.
The Pittsburgh Plunge will continue accepting donations until Monday, April 1, 2019, and then it will officially close.
Check out your photobooth pictures here! Additionally, check out the photos we took on Flickr. Over the next few weeks, we will be reaching out via Facebook to share the professional shots of everyone swan diving into the pool, and look forward to sharing the cool wrap up video that we're working on.
Also over the next two weeks, if you qualified for incentives, you will receive an email from the James Wesley Company with a link for you to choose your prize.
Thank you Pittsburgh for embracing the Special Olympics in your area. See yinz all again next year for the 10th Annual Pittsburgh Polar Plunge!
Check out our event media coverage:
RMU Sentry Media – 3/3/19
Pittsburgh was 'Freezin' For a Reason' all for a good cause
CBS Pittsburgh – 2/23/19
Pittsburgh Police Raise $100K for Special Olympics At Polar Plunge
WTAE Pittsburgh – 2/23/19
Pittsburgh Polar Plunge raises awareness, funds for Special Olympics