Philadelphia Business Plunge
February 10, 2023
Citizens Bank Park
Philadelphia, PA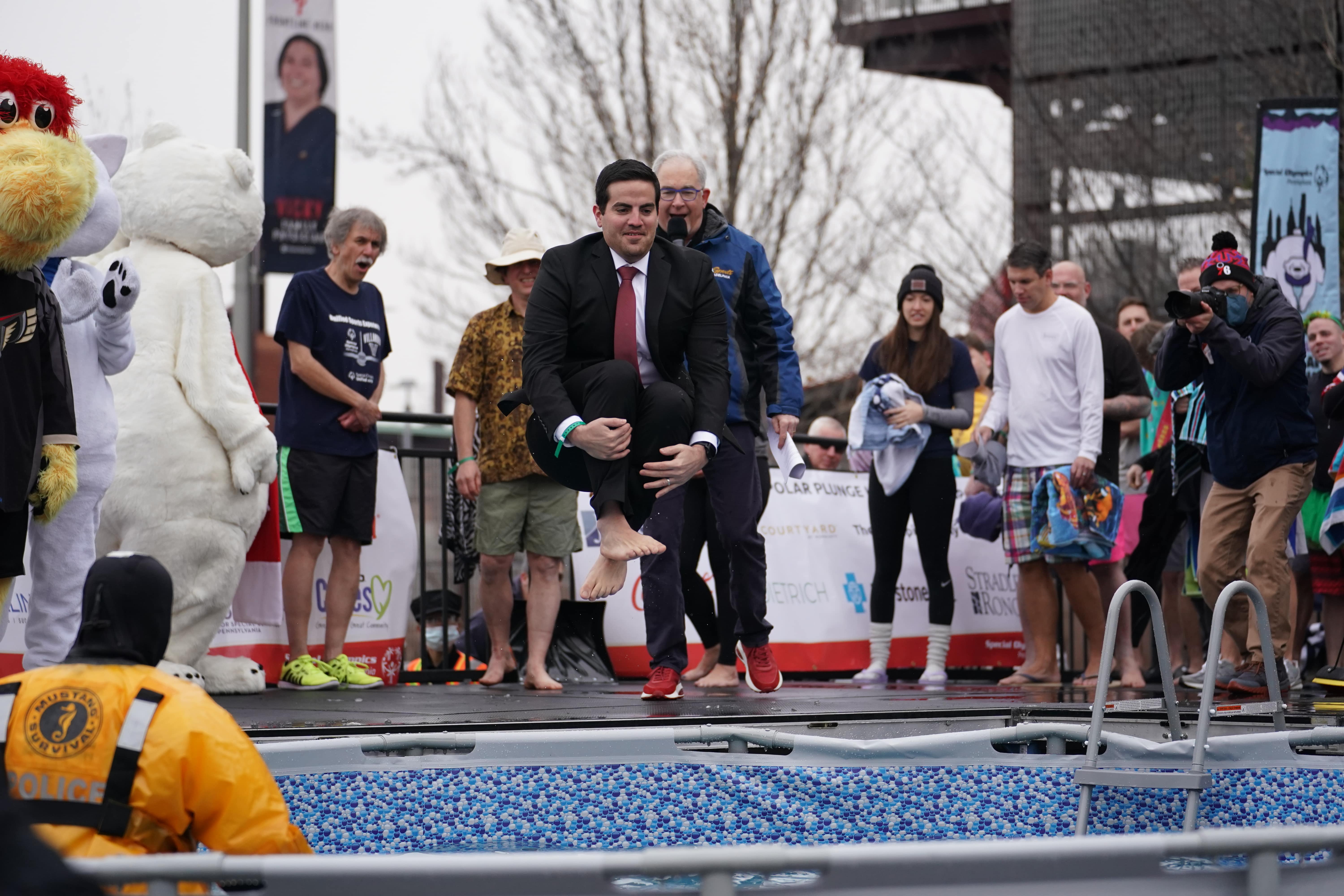 JOIN US FOR THE BUSINESS PLUNGE!
The Philadelphia Business Plunge on Friday, February 10 is an opportunity to network with Philadelphia executives, community leaders, and government officials while rallying behind a crucial movement. As a Business Plunger, you are pledging to raise a minimum of $1,000 for Special Olympics. In addition to plunging into the water in front of Citizens Bank Park with other professionals, the Business Plunge also includes an intimate lunch program inside the ballpark at Pass & Stowe, fully equipped locker rooms, and a special gift along with other exclusive perks.
Due to the popularity of the Business Plunge and limited space, we require that all Business Plungers register and raise their $1,000 minimum donation by February 3, 2023. If the minimum donation is not met by this date, your registration will convert into a registration for the General Plunge on Saturday, February 11.
Questions? Contact Jon Blitzer, Development Director, Eastern PA at jblitzer@specialolympicspa.org.
IMPORTANT: Be sure to select "Business Plunger" as your registration type!
Check out photos from the Philadelphia Cool Schools & Business Plunge held on Friday, January 28th at Citizens Bank Park!