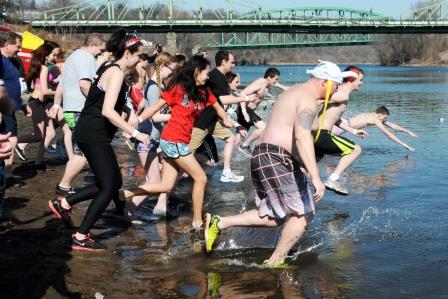 #LehighPlunge
The Lehigh Valley Polar Plunge is a SUPER COOL event that raises money and builds awareness of the Special Olympics Pennsylvania programs that enrich the lives of nearly 20,000 athletes with intellectual disabilities across the state.
There are lots of ways you can support the Plunge!
Plungers take an icy dip into the cold waters of the Delaware River.
Cool Schools challenge other schools or groups in your school to see who can raise the most money.
Super Plungers stay up all night and take 24 dips into a pool of freezing cold water.
Too Chickens don't plunge, but they join the fun and raise money for a good cause.
Are you in? Sign Up Now!
Can't join us? Donate now!