Fall Festival 2021 will take place from November 5th - 7th
---
Special Olympics Pennsylvania's Fall Festival is hosted and organized by Villanova University students and is the largest annual student-run Special Olympics event in the world. For one weekend each year, Villanova University opens its campus up to more than 1,000 athletes and coaches, and 6,000 volunteers from the Villanova Student Body, surrounding community, and corporations. In 2020, athletes competed in a total of seven Olympic-type sports including bocce, long distance running, powerlifting, roller skating, soccer, volleyball and flag football.
Fall Festival 2020 took place from November 6th – 8th.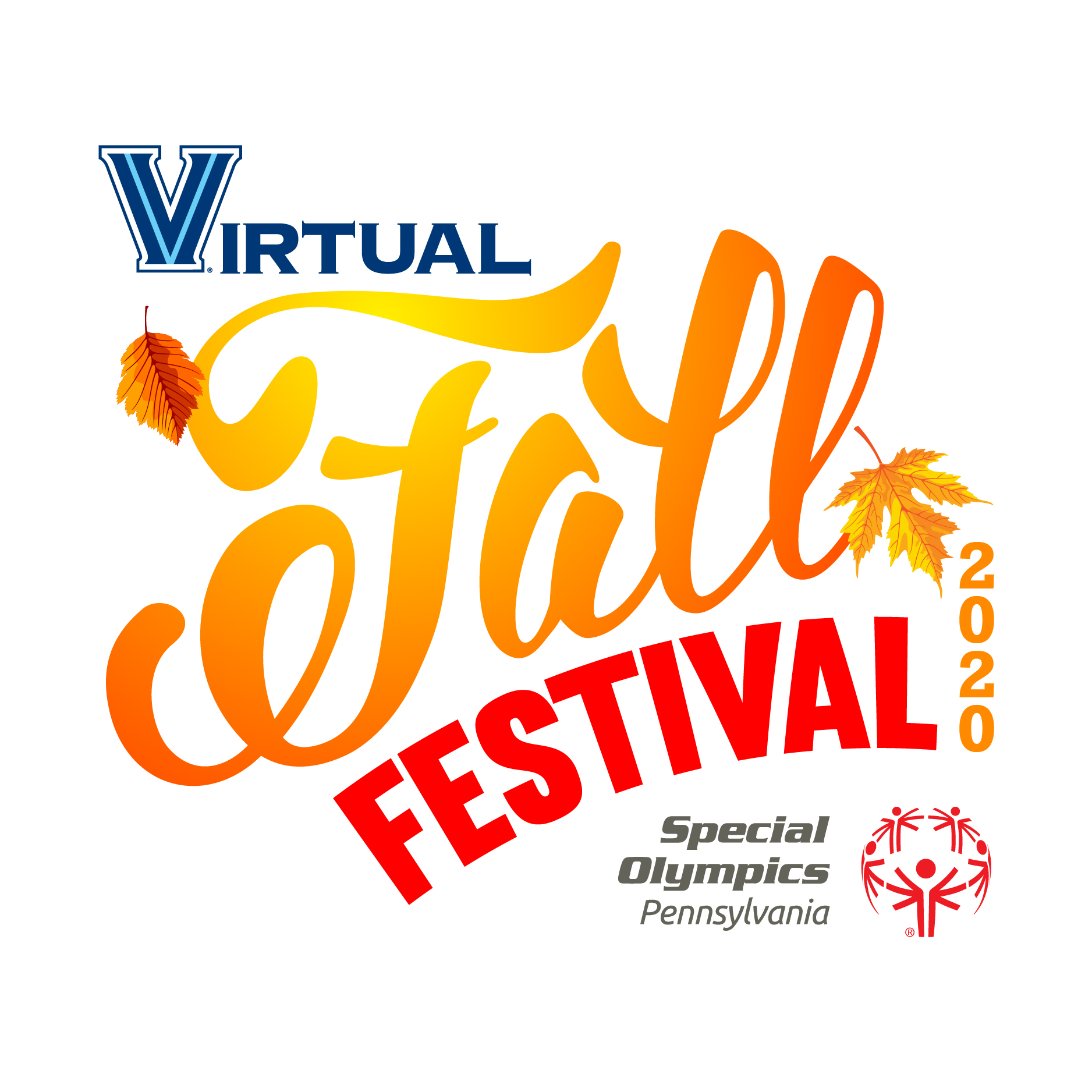 Fall Festival 2020 Went Virtual!
Congratulations and thank you to all of the athletes, volunteers and Villanova students who participated in and helped to plan the 32nd Annual Fall Fest!

This year's Fall Festival theme wasThe Spotlight is Yours, Together We Shine! Throughout the virtual weekend, athlete success was celebrated through an Opening Ceremonies, Olympic Village activities, a Victory Dance, Healthy Athletes components, student entertainment, Awards Ceremonies, Closing Ceremonies and so much more!
Relive all of the magic by visiting
www.VirtualFallFest.org
! All of the videos and additional information about the weekend can be found there.
Use the hashtags #SOPAFallFest and #NovaSpO to share your Fall Festival experiences on social media and encourage friends to join in on the fun!
2020 Fall Festival Information:

Fall Fest Press / Off-Campus Volunteers

Fall Fest Press is a new weekly newsletter from the Villanova Special Olympics Food Committee. Each newsletter will contain recipes, healthy habits, fun facts and activities!
Issues can also be found on the NovaSpo website: www.novaspo.org/newsletter
The Philadelphia Insurance Valor
The Philadelphia Insurance Valor Award recognizes the athlete whose determination and effort demonstrates the power of the human spirit to overcome obstacles and inspire greatness. The award distinguishes the athlete who may not win in competition, but whose courage, sportsmanship, effort and determination is award-winning. During Virtual Fall Festival, the Philadelphia Insurance Valor Award will also recognize athletes who have exhibited kindness, compassion, and strength towards their fellow athletes in this time of uncertainty.
Please use this form to nominate an athlete(s). Applications need to be submitted by Monday, October 26th at 5 p.m. Delegations/coaches can nominate more than one athlete. The successful athlete will be announced during our Closing Ceremonies on Sunday, November 8th.
---
Fall Festival 2019 Video!