WHAT IS THE VIRTUAL FUN OPTION?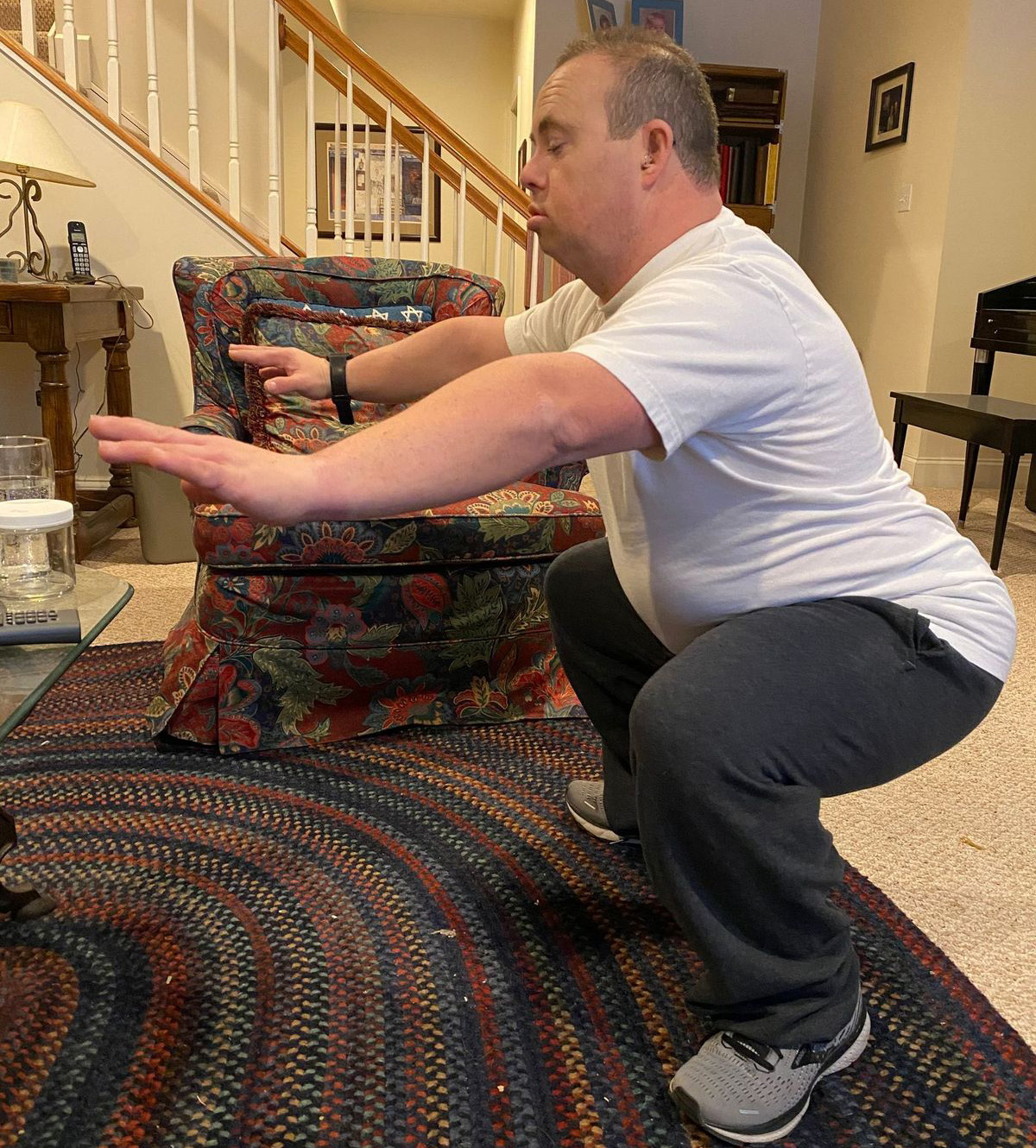 Would you dance, do yoga, cycle, weight train, exercise or swim in support of Special Olympics Pennsylvania (SOPA) athletes? Would your family join you? We've all been through so much this past year, but we are seeing that light at the end of the tunnel, so let's have some fun! Choose and complete your favorite moderate to vigorous activity or exercise for 30 minutes to raise funds for individuals with intellectual disabilities and elevate the importance of physical fitness.
You can do your virtual fun activity at any time from April 18th to May 9th. A Virtual Opening Ceremonies featuring runners and celebrity guests like Sue Paterno and Hall of Fame Steelers Running Back Franco Harris will take place via a Facebook livestream on Sunday, April 18th at 11 a.m. Likewise, a closing Virtual Celebration will be held on Monday, May 10th at 7 p.m.

WILL EXERCISE MINUTES NEED TO BE SUBMITTED?
You don't need to submit exercise minutes in order to receive your official event t-shirt and medal. Special Olympics PA believes in the honor system, so we will not require you to post "proof" of your fitness activity. If you're registered, you will receive a t-shirt and medal...it's up to you to complete the challenge.
WHAT ARE THE FEES ASSOCIATED WITH THE VIRTUAL FUN ACTIVITY?
Virtual Fun/Run & Commemorative Medal:

$45

(includes t-shirt & medal shipping costs)
Participants will have the opportunity to opt-out of receiving the event t-shirt and/or medal during the registration process to save Special Olympics PA on the costs associated with shipping, which will be put towards supporting thousands of athletes with intellectual disabilities.
HOW DO I FUNDRAISE FOR THE VIRTUAL FUN ACTIVITY?
Once registered as a virtual participant, your personal fundraising page will automatically be created. Virtual participants can be team captains, members of teams, participate in fundraising contests and become top fundraisers.

"Be the light at the end of the tunnel" for thousands of Special Olympics athletes. Maximize your fundraising impact! Ask your friends and family to sponsor your efforts. Ask them to donate per minute or to donate a flat amount for the completed exercise/activity.

Please also keep in mind that there's no set amount for sponsorship, so your friends and family can sponsor you at any level that's feasible for them. You can also choose to pay more than the registration fee as an extra donation… and be the light at the end of the tunnel for thousands!
TIPS & IDEAS FOR YOUR VIRTUAL FUN ACTIVITY
If you don't want to do the same activity for the full 30 minutes, consider combining several exercises into one. Choose from some of the exercises offered as a part of our current

Fitness Heptathlon

,

an event that our athletes compete in that consists of 7 different fitness exercises (chosen from a full menu of 26 options). Choose and combine exercises that fall under the categories of agility, strength and endurance.

Can't complete your fitness activity all in one day? No problem! You can break your exercises up over multiple days to make it more manageable.
SHARING YOUR VIRTUAL EXPERIENCE WITH US!!!
We welcome everyone to post photos and videos of their run/walk experience and creative responses to our theme, "WE ARE"… A Light at the End of the Tunnel, to our Beaver Stadium Run Facebook Group and on their personal timelines. Help us to demonstrate the hope that lives inside of each and eveyone of us!

<<<Please be sure to join our Facebook Group to stay in the know about our virtual theme and spirit weeks, fun challenges, Beaver Stadium Run throwbacks, and so much more!>>>
We are asking for all participants to take part leading up to May 9th and share their progress via social media, using the hashtag #VirtualBSR. Post your experiences in advance of the May 10th Virtual Celebration for the chance to be featured in our Facebook livestream!