Hundreds of athletes, coaches, families, and friends representing all corners of Pennsylvania participate in Special Olympics Pennsylvania's annual Winter Games at Seven Springs Resort in Seven Springs, PA. During the course of the event, athletes and coaches participate in three days of exciting winter sports – competing in alpine skiing, cross-country skiing and snowshoeing. Weeks of hard work and dedication in training is rewarded as athletes are cheered on and supported during competition by more than 1,200 enthusiastic volunteers.
This event requires volunteers from around the state to serve as officials, athlete escorts, award presenters, and in various other ways. Spectators are welcome to visit any of the competition venues and cheer on the athletes. To volunteer, contact Mike Ermer at 1-800-233-5161 x 243 or This email address is being protected from spambots. You need JavaScript enabled to view it..
Winter Games 2019 will take place from February 10 - 12.
Alpine Training Opportunities - Hidden Valley and Seven Springs
---
Check Out 2018 Winter Games Photos by Photography by Dane!
Congratulations to the more than 300 athletes and 135 coaches that participated in our 41st Annual Special Olympics Pennsylvania (SOPA) Winter Games held in Seven Springs and Greensburg, PA from January 28th-30th. This statewide event took place at Seven Springs Mountain Resort as well as the Kirk S. Nevin Arena and featured competitions in alpine and cross-country skiing, snowshoeing, and speed skating. This year's competition also included the third annual Unified Sports Experience featuring Special Olympics athletes (individuals with intellectual disabilities) and partners (individuals without intellectual disabilities) in a friendly snowshoeing competition prior to Opening Ceremonies for the right to carry in the official SOPA flag.
Opening Ceremonies for the 2018 Winter Games began on Sunday, January 28 at 7p.m. in the Seven Springs Mountain Resort Festival Plaza. Co-emceed by WTAE Channel 4's Evening Anchor Shannon Perrine and Bedford County athlete Christa Mereen, the anticipated Opening featured an array of speakers, performances, the official lighting of the Olympic Torch by athletes and members of law enforcement, and concluded with a fireworks display.
Winter Games also hosted Healthy Athletes programs where medical professionals and student volunteers offered free dental and podiatry screenings. In addition, health education was provided and the International Lions Club conducted vision screenings.
Special Olympics Pennsylvania athletes and coaches from 20 city/county programs and athletes from the states of Delaware, Maryland, and Virginia participated.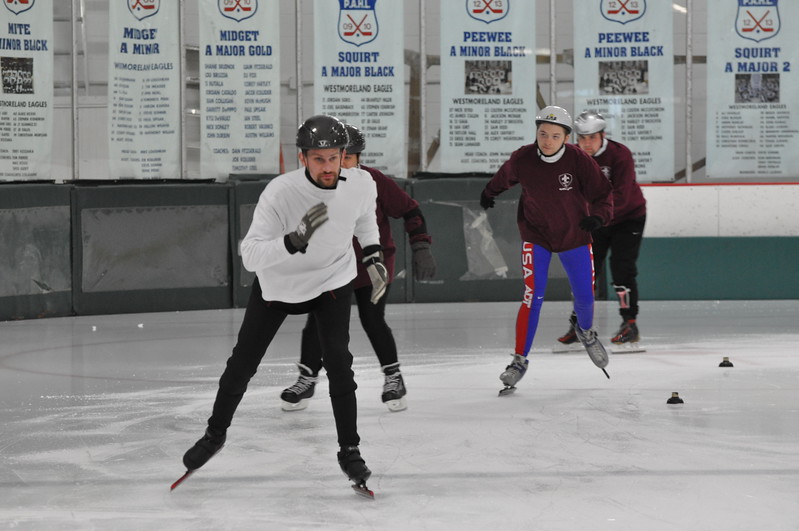 More than 1,200 volunteers from the community, corporations, schools and universities also participated in the event, serving in numerous capacities including officials, athlete escorts, award presenters, and in administrative support services.
Check Out Some Of Our Media Coverage/Video:
The Daily Item
The Tribune Democrat (Media Partner)
TribLive.com
The Daily American
WJAC-TV
Live Action Video
PR Web