2021 Virtual Summer Games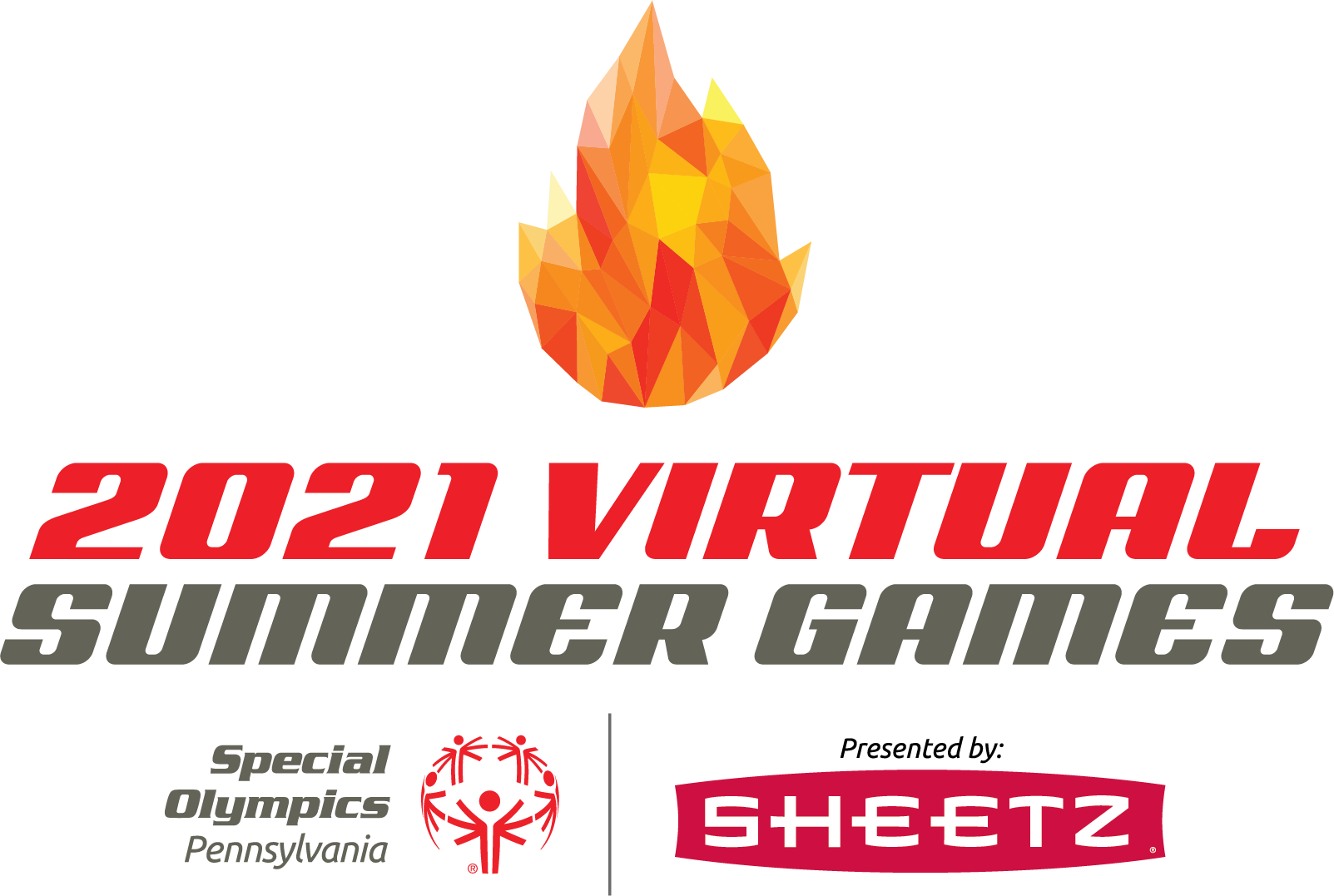 Thousands of athletes, coaches, families, and friends representing all corners of Pennsylvania usually participate in Special Olympics Pennsylvania's (SOPA) annual Summer Games at Penn State University in State College, PA. This year, however, the Games were held virtually and took place throughout the month of June. #VirtualSummerGames


The 2021 Virtual Summer Games was a celebration of SOPA and YOU – all of the athletes, coaches and volunteers that make this organization great! It offered a fun and unique look into everything that SOPA has to offer: sports training and competition, Athlete Leadership, Unified Champion Schools and Health initiatives.

Virtual Summer Games Events:
All of the events were streamed on our Facebook page and accessible on our other social media platforms, like YouTube! You do not need a Facebook or YouTube account to tune in. And, check out our Facebook Event page!
June 13TH & 14TH

Virtual Block Party

–

Sunday, June 13th at 7:30 p.m.

Opening Ceremonies

–

Monday, June 14th at 10 a.m.



JUNE 14TH – 18TH @ 7:00 P.M.
Online Talk Show
A brand new online "Talk Show" will focus on the components of Special Olympics, using storytelling to highlight the importance of what we do. Hosted by athletes, the talk show will include interviews, trivia/games, athlete talent, sponsor involvement and more.
June 14: Episode #1 – Get Off the Sidelines at 7:00pm
June 15: Episode #2 – Athlete Leadership at 7:00pm
June 16: Episode #3 – Healthy Athletes at 7:00pm
June 17: Episode #4 – Cities of Inclusion at 7:00pm
June 18: Episode #5 – Unified Sports & Sheetz Award at 7:00pm
JUNE 19TH @ 2:00 P.M.
Fitness Heptathlon Awards
Virtual Awards Ceremony to acknowledge the success of athletes who participated in our Spring Fitness Heptathlon, an event comprised of 7 different fitness exercises (chosen from a full menu of 26 options). For competition, participants earn points based upon their performance improvement level in each exercise.
Below are all the links to the specific awards ceremonies!

Female: https://youtu.be/VsI7c9L6n6I
Male: https://youtu.be/_tbKuTJOpAs
Traditional Doubles: https://youtu.be/_vsyVuuBBxg
Unified Doubles: https://youtu.be/2n6AeONE3OI
Teams: https://youtu.be/8usrg_Gmxtc
JUNE 21ST – 27TH
Be a Healthy Athlete: Get Ready for the Sports Season!
Get ready for the sports season by meeting with volunteer healthcare professionals and students to answer health questions, receive health education tips, and learn about resources in your local community. Click here to learn more! Check out our Facebook Event page.
JUNE 27TH
We will close Virtual Summer Games with a show of thanks and appreciation for our coaches/volunteers and a dance party to celebrate athlete success.
Closing Ceremonies/USA Games Drawing at 2 P.M.
The 2022 Special Olympics USA Games will take place in Orlando, Florida from June 5-11, 2022. Team PA will consist of 122 athletes and 34 coaches from 14 sports. Pre-qualified spring sports athletes were announced during Summer Games Closing Ceremonies on June 27th.

Victory Dance at 7 P.M.
To join, simply go to www.mixcloud.com/live/fireside-events at 7 p.m. on Sunday, June 27!!
---
Competition Activities
Our Sport Venue Coordinators will provide us with fun games, videos, messages from the key volunteers and more for our athletes to enjoy! Click here to learn more.
---
Olympic Village
Our online Olympic Village will be filled with fun and interactive activities for athletes and their families to enjoy.
Healthy Habits Videos
Check out our Healthy Habits interactive education videos that will help build awareness of how healthy habits affect sport performance and everyday life.
Healthy Habit Video Educational Supplements
Katie Spencer Receives Sheetz Award of Excellence
Special Olympics Pennsylvania (SOPA) and Sheetz are proud to announce that this year's 2021 Sheetz Family Award of Excellence recipient is Katie Spencer, a SOPA athlete from Montgomery County. Awarded on Friday, June 18th, during Special Olympics Pennsylvania's Virtual Summer Games, Spencer was honored due to her distinguished sportsmanship and perseverance throughout the Games.
The Sheetz Family Award of Excellence is given to an athlete whose determination and effort can only be understood by the power of the human spirit to overcome obstacles and inspire greatness. It distinguishes athletes who may not win, but whose courage, sportsmanship, effort and determination is award winning. As a result of the pandemic, this award has also recognized athletes who have exhibited resilience and willpower during this time of uncertainty by continuing to participate in various virtual sports and fitness competitions.
A six-sport athlete, Katie Spencer participates in basketball, soccer, bocce, floor hockey, bowling and unified softball. During COVID-19, she became a Global Messenger and recruited 50 athletes and coaches to participate in SOPA's Fitness Heptathlon, an event that enabled athletes to compete in seven different fitness exercises and earn points based upon their performance improvement in each. Due to that hard work, she was able to form a Fitness Heptathlon team with three of her fellow soccer players.
Spencer was also selected to virtually participate in Special Olympics' Capitol Hill Day to encourage continued funding in support of inclusive education and health initiatives for people with intellectual disabilities. For those efforts, she was awarded a Certificate of Special Congressional Recognition from Congresswoman Madeleine Dean. Additionally, Spencer became part of the Montgomery County Athlete Leadership Team. She has been checking-in on fellow athletes to see how they are doing, encouraging them to exercise and to get vaccinated, and continues to make a positive difference in their lives.
---
2020 Virtual Summer Games Recap
Thank you for celebrating with us during our 2020 Virtual Summer Games! After our athletes trained and competed from home, everyone came together virtually to celebrate their success through a series of events that aired on Facebook and YouTube from June 12th – 14th.
Thank You To Our Partners:
Financed in part by a grant from the Commonwealth of PA, Dept. of Community & Economic Development
Child Development Foundation / C.W. & Marjorie J. Schrenk Family Foundation / The Robert Y. Moffat Charitable Trust / Samuel & Edith Justus Charitable Trust / McCormick Family Foundation / May Emma Hoyt Foundation / Rossin Foundation