Special Olympics is the world's largest public health organization for individuals with intellectual disabilities (ID), providing access to free health services for a population with significant, unmet health needs.
Check out Special Olympics Pennsylvania's Health One Page Snapshot.

HEALTHY COMMUNITIES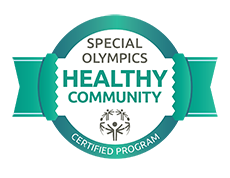 Healthy Communities is a recognition program for the Special Olympics Movement made possible by the Golisano Foundation. The goal is to increase access to healthcare and improve health status of people with intellectual disabilities around the world.
Check out Special Olympics Pennsylvania's Healthy Communities One Page Snapshot.
Health and Intellectual Disability: This one-pager focuses on health and intellectual disability research.
Health Research Key Findings: This one-pager focuses on Special Olympics health research
Video from Chairman Tim Shriver: Access this four-minute video in which Tim Shriver outlines the need for Special Olympics to focus on building Healthy Communities and challenges community partners to do more.
Proud Healthy Communities Partners:
Philadelphia Freedom Valley YMCA
---
HEALTHY ATHLETES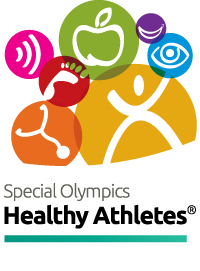 Healthy Athletes is designed to improve athletes' health and fitness in order to enhance their ability to train and compete in Special Olympics. All of these programs are non-invasive screenings designed to offer additional support at no cost to our athletes and their families. Healthy Athletes is made up of seven disciplines (noted below).
**Healthy Athlete Providers Directory for Athlete Follow-up Care**
---
HEALTHY HABITS

Healthy Habits is supplemental stations to Healthy Athletes or conducted in high traffic areas when it is not possible to do Healthy Athletes. Healthy Habits are interactive education stations that help build awareness of how healthy habits affect sport performance and everyday life.
Healthy Habits Toolkit: If interested in hosting Healthy Habits, check out the toolkit which includes a letter, guide and resources.
---
FIT 5
Athletes want to perform their best at every competition. They can do this by being fit. Fit 5 is a plan for physical activity, nutrition, and hydration. It can improve athletes health and fitness to make them the best athlete that they can be.
---
TEAM TRAINER
Team Trainer Program uses volunteers from colleges and universities to promote social inclusion through physical fitness and sport.
For more information contact:
Chelsea Drob
Director of Programming Projects

610-630-9450 ext. 233
This email address is being protected from spambots. You need JavaScript enabled to view it.