Unified Fall Fest Torch Run
Presented By:

The Unified Fall Festival Torch Run for Special Olympics Pennsylvania (SOPA), presented by Energy Transfer is a segmented non-competitive run (approx. 26 miles in total) with 18 segments ranging from a ½ mile to 3 ½ miles. The Unified Fall Festival Torch Run kicks off from XFINITY Live! Philadelphia before weaving its way throughout South and Downtown Philadelphia and into University City/West Philadelphia to the Philadelphia Art Museum. After traversing nearly 13 miles of the city, the run heads West via MLK Boulevard/West River Drive into Bala Cynwyd and through the heart of the Main Line to Villanova. All proceeds benefit SOPA and the largest student run Special Olympics event in the world, the annual Fall Festival at Villanova University.
---
2019 Unified Fall Festival Torch Run Recap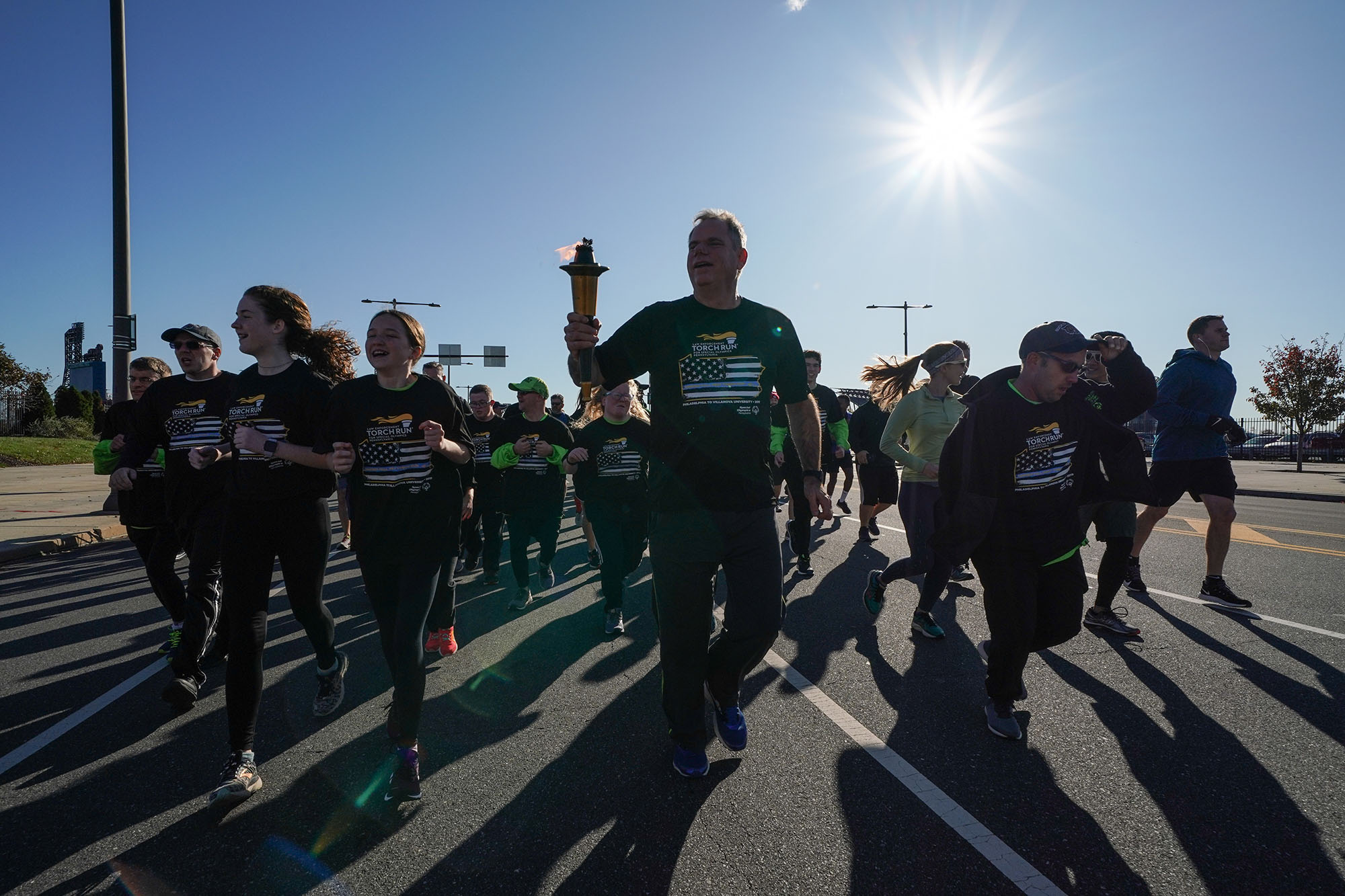 Special thanks are extended to the hundreds of runners representing law enforcement officers, Special Olympics Pennsylvania (SOPA) athletes, elected officials, schools and businesses that participated in the 9th Annual Unified Fall Festival Torch Run, a 26-mile non-competitive run consisting of 18 legs from XFINITY Live! Philadelphia to Villanova. The Flame of Hope traveled to Villanova University where it later ignited the Olympic Cauldron to kick off SOPA's 31st Annual Fall Festival during Opening Ceremonies on November 1st.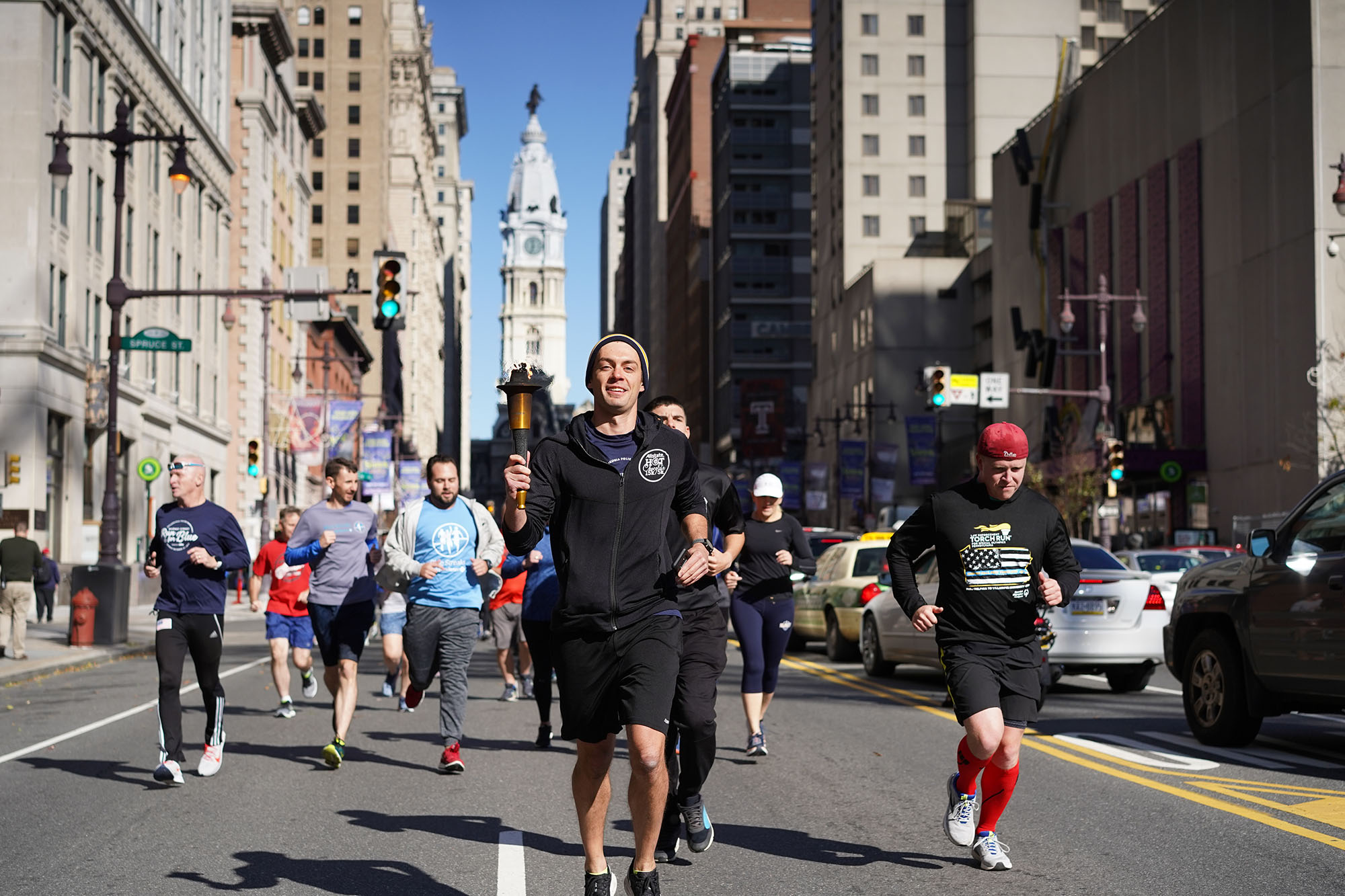 2019 Participating Torch Run teams included: Philadelphia Police; Lower Merion Township Police; Slate Belt Regional Police; Pennsylvania Board of Probation and Parole; University of Pennsylvania Division of Public Safety; Pennsylvania State Police; Radnor Police; Upper Gwynedd Township Police; Horsham Township Police; Fraternal Order of Police, Philadelphia Lodge #5; Transit Police Department; Upper Merion Police Association; Federal Bureau of Investigations; Office of Attorney General; and Narberth Ambulance.
---
2019 Major Event Sponsors

| | | |
| --- | --- | --- |
| | | |
| | | |
| | | |
| | | |
| | | |
| | | |
| | | |