What is the COOL SCHOOLS Polar Plunge?
The Cool Schools Polar Plunge brings together students from schools across the Commonwealth of Pennsylvania to celebrate inclusion, promote acceptance and respect, and help raise funds for Special Olympics Pennsylvania's Unified Champion Schools programs.
These fully-inclusive programs meaningfully engage students with and without intellectual disabilities through Interscholastic Unified Sports teams and leadership clubs at their schools.
This isn't just a plunge, it's a bold, brave statement

to show the world you care about inclusion!
Proceeds from the Cool Schools Polar Plunge help support high school Interscholastic Unified Sports teams. Special Olympics athletes and their peers without intellectual disabilities train and compete together as equals, proudly representing their school. And high school Unified Clubs feature students working together to make their school communities more accepting and inclusive.
By boldly and bravely taking the Plunge into freezing water, you are saying YES to empowering Special Olympics athletes and tearing down the walls of intolerance and ignorance. It's an action you will remember and embrace for the rest of your life.
Why Fundraise?
Every dollar you raise supports the athletes of Special Olympics Pennsylvania and our goal of making the world more inclusive! When you participate in the Cool Schools Polar Plunge, you are helping students with and without intellectual disabilities change the world.
---
What is the Cool Schools Virtual Polar Pop?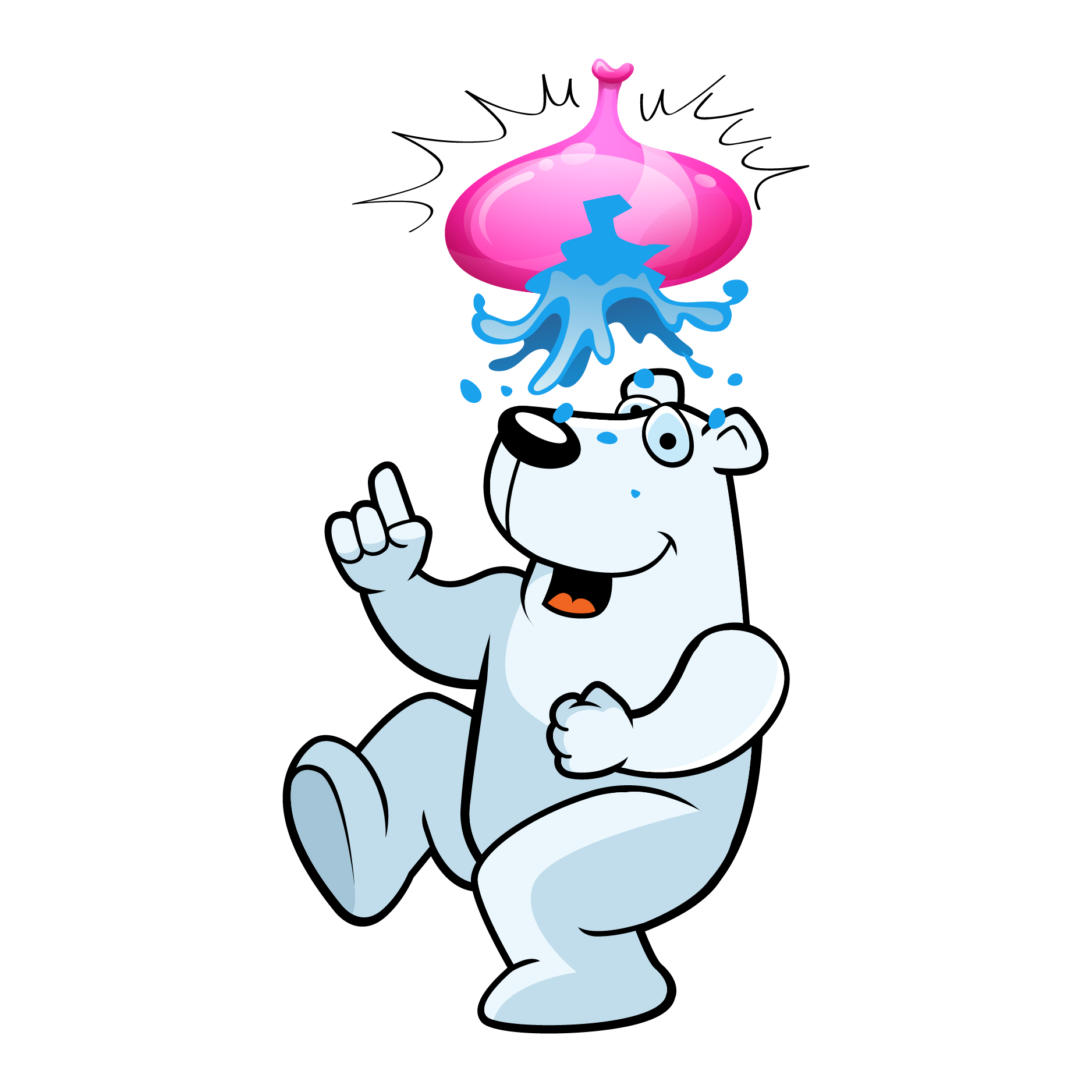 Step # 1:

Register your school's team. Please make sure you

use your school's name

as your team name.

Step # 2:

Ask students, teachers, and administrators to join and recruit members for your school's team! Share the link to your team page so it's easy for participants to join. There is no cost to sign up. Any team member who raises $40 receives a 2022 Polar Pop tee shirt!


Step # 3:

Participants reach out to classmates, family, friends, and colleagues and ask them to make a donation in support of their Polar Pop.
Registration "How-To" Guides:
---
HOW TO DO THE POLAR POP!
Ready…Set…POP!
Review the below Polar Pop Checklist and more information about how to Pop!

#1: Find Your Perfect Pop Location
This is where you will do the pop! Make sure it's outside or somewhere where you can easily clean up a water mess.
#2: Get Your Items and Have Someone Film You
Fill your water balloon and grab a person to take a video or photo of you getting wet! Have a towel handy. If you like, hold up an "I Plunge For" sign.
#3: Do the POP!!!
Pop that water balloon! You or a family member or a friend pops it over your head. Before or after the balloon has been popped be sure to tell the camera why you are doing the Polar Pop! And use the opportunity to challenge any family members or friends to donate to your fundraising page.
#4: Share Your Pop!
Share your video/photo to your social media pages (TikTok, Instagram, Facebook, and Twitter) and tag any others you are challenging! Don't forget to use #FreezinForAReason #PAPolarPop
An Important Caution: You MUST exercise caution and personal responsibility in your Polar Pop activities! Special Olympics Pennsylvania cannot identify or control the risks of every activity.
Be smart, be safe, and be careful – for you and all who join you in your Polar Pop activity. Please follow all safety and COVID-19 protocols. Have fun with it; but above all, BE SAFE.