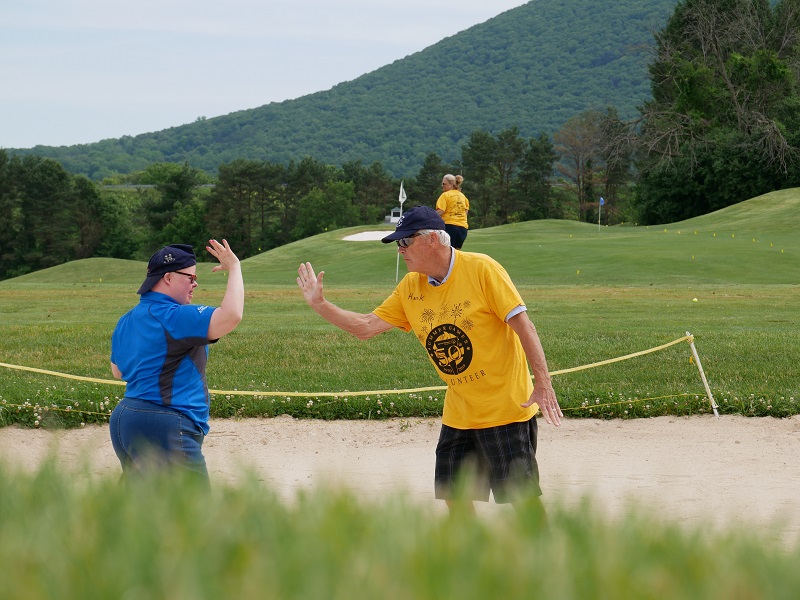 Special Olympics Pennsylvania needs YOU to join us as a volunteer at the 2023 Summer Games at Penn State University from Thursday, June 8th through Saturday, June 10th.
More than 2,000 athletes are set to compete in athletics, basketball, equestrian, golf, gymnastics, softball, swimming and tennis during this three day event. Volunteers needed with: competition, awards, food, registration and various other positions! Below are steps to assist you throughout the process of signing up to volunteer:
Step 1: Submit the Volunteer Application. Please select the following;


For the question asking "Which Local Program," select: State Level–Event Volunteer
For the question asking "Volunteer Classification," select: Class B
Step 2: Upon completion of Volunteer Registration, continue onto the Online Portal. Please select the following;


Within the Job Group dropdown, Select: Summer Games 6/8 – 6/10 2023
Select: Any job that interests you!
Select: Sign up
IF you volunteered previously and signed up through our system, you can skip step #1 and go straight to step #2.
To review what you have signed up for, you can select "My Information" and view "My Calendar" in the Online Portal. More details will be sent to all registered volunteers closer to the event.
Special Olympics is about transforming lives, including your own. It's about a spirit of giving and teamwork. It's about making your community and neighborhood a more welcoming and accepting place for people of all abilities. It's also about creating lifelong friendships. Thank you in advance for becoming a Special Olympics Pennsylvania VOLUNTEER!