ICYMI: SOPA Tonight! Episode 3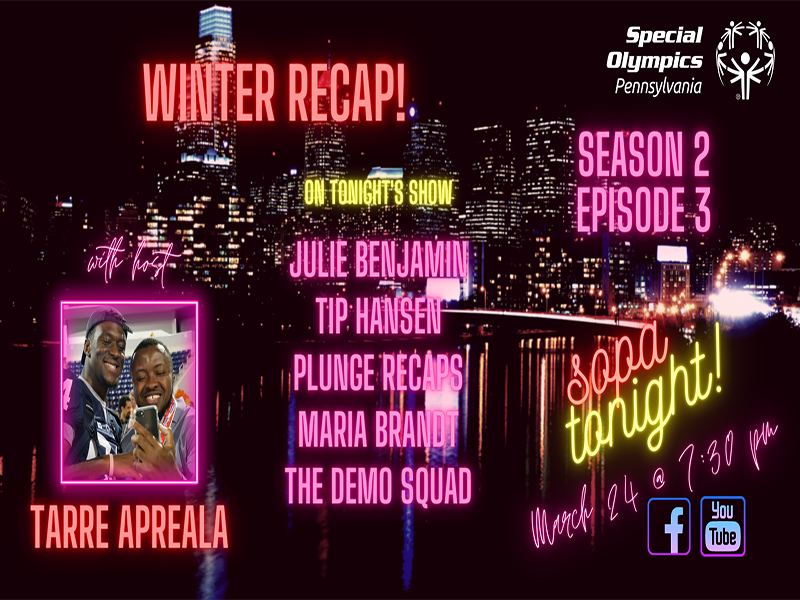 If you happened to catch any of our previous episodes, then you know that this show focuses on the athletes and volunteers of Special Olympics Pennsylvania and covers a wide variety of topics!
Episode 3 celebrated winter and all the amazing things we accomplished! Joining host Tarre Apreala -- an athlete from Lehigh County -- on the show were:
Maria Brandt (Columbia/Montour)

Julie Benjamin (GLVPR)

Polar Plunge Recaps

Tip Hansen (Area M)

The Demo Squad (GLVPR)

Presented by our Polar Plunge and Indoor Winter Games sponsors

Announcer, Matt Anthony
We really hope you have a great time watching!
Also, if you missed any previous episodes you can watch them all right here: https://bit.ly/SOPATonight
*Note: This video contains very brief periods of bass-beat music that may be triggering to some.