Chloe Phillips Wins Philadelphia Insurance Award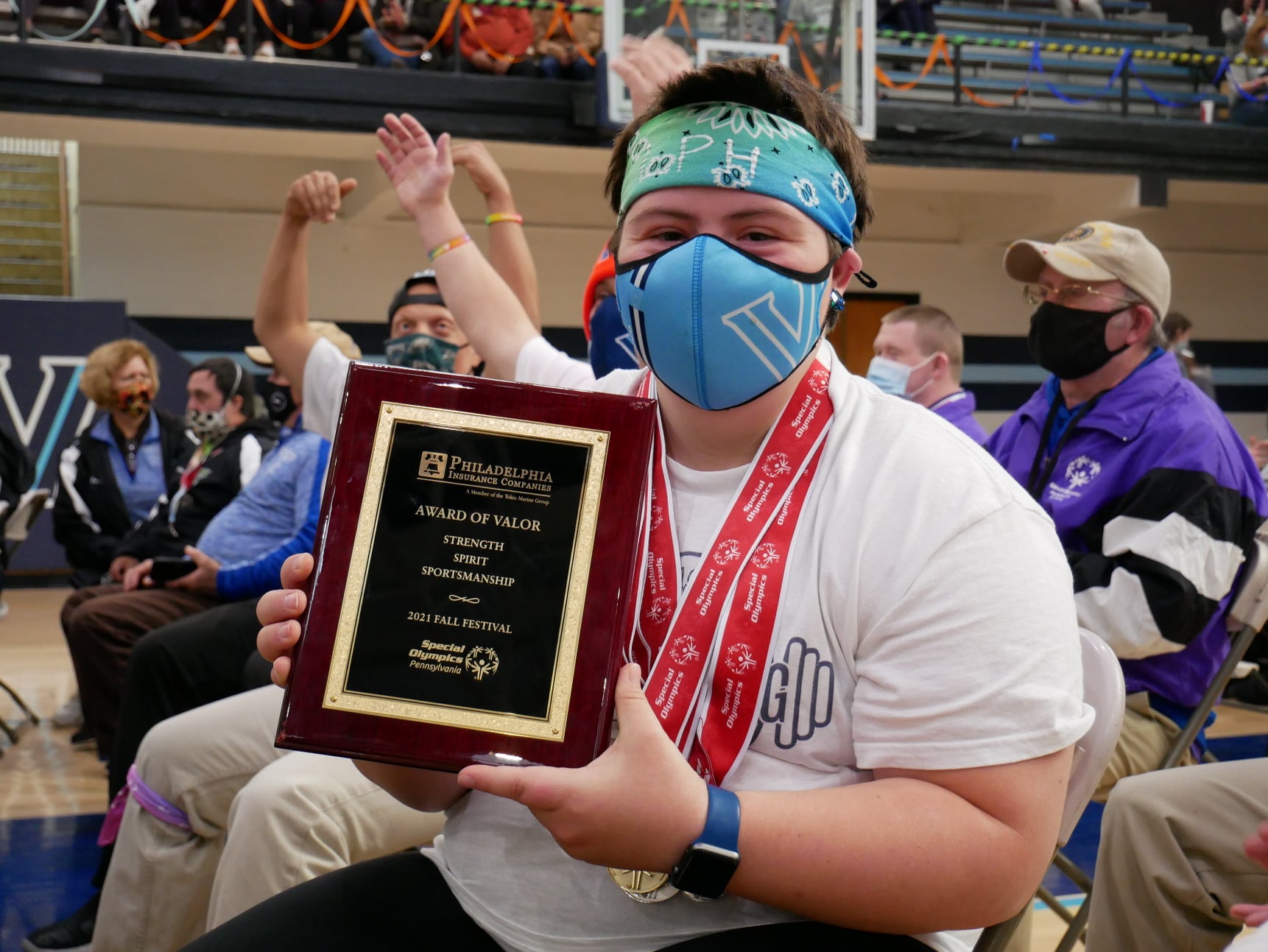 Each year at Fall Festival one deserving athlete receives The Award of Valor, presented by Philadelphia Insurance Companies. This year we are honored to announce that CHOLE PHILLIPS from Lancaster County is the 2021 award recipient!
The Philadelphia Insurance Companies Valor Award is given to an athlete whose determination and effort can only be understood by the power of the human spirit to overcome obstacles and inspire greatness. It distinguishes athletes who may not win, but whose courage, sportsmanship, effort and determination is award winning.
Phillips is a powerlifting athlete who has participated in every virtual fitness heptathlon that SOPA offered when in-person practices and competition were not being conducted. She purchased a bench, bar and weights to keep working on her personal goals when fitness centers were closed due to the pandemic; and, hired a personal trainer when they opened back up. Additionally, as a Special Olympics Health & Fitness Coordinator, she takes what she has learned and uses it to motivate her peers.
Outside of Special Olympics, Phillips has been leading a weekly fitness group for children with Down syndrome and co-leads a fitness class for adults with Down syndrome. She often recites motivational posters hanging in her room, challenges herself to do "just one more rep," and has started studying to become a personal trainer.
Please join us in congratulating Chole on this incredible honor!