Virtual Summer Games Block Party: 6/13 @ 8PM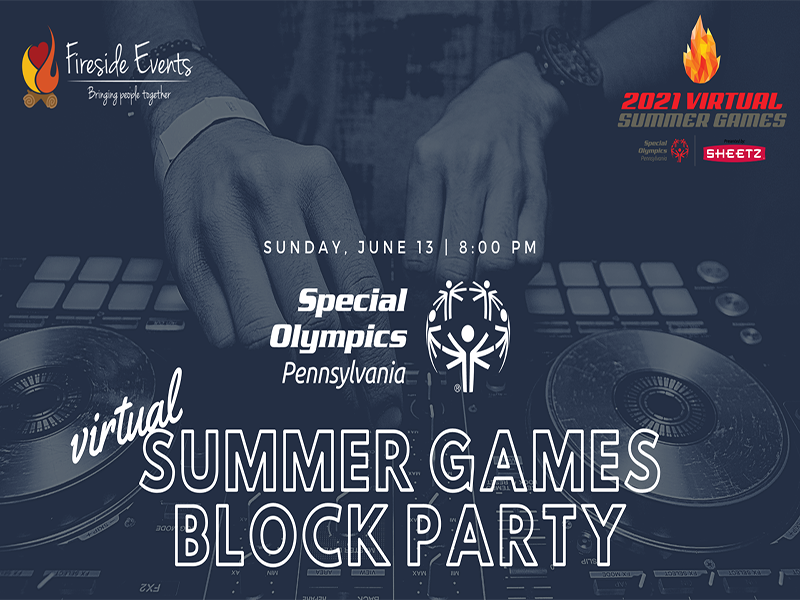 After tuning into the Virtual Summer Games Opening Ceremonies, join DJ Eric from Fireside Events and all of your closest SOPA buddies for a night of dancing, celebration and friendship!
We are thrilled to bring you yet another Block Party to celebrate the thousands of athletes, coaches, families, and friends representing all corners of Pennsylvania!
In addition to partying, we're going to fill you in on all of the amazing upcoming events we've got for you throughout the better part of June!
To join, simply go to www.mixcloud.com/live/fireside-events at 8 p.m. on Sunday, June 13!!