Virtual Summer Games Opening & Awards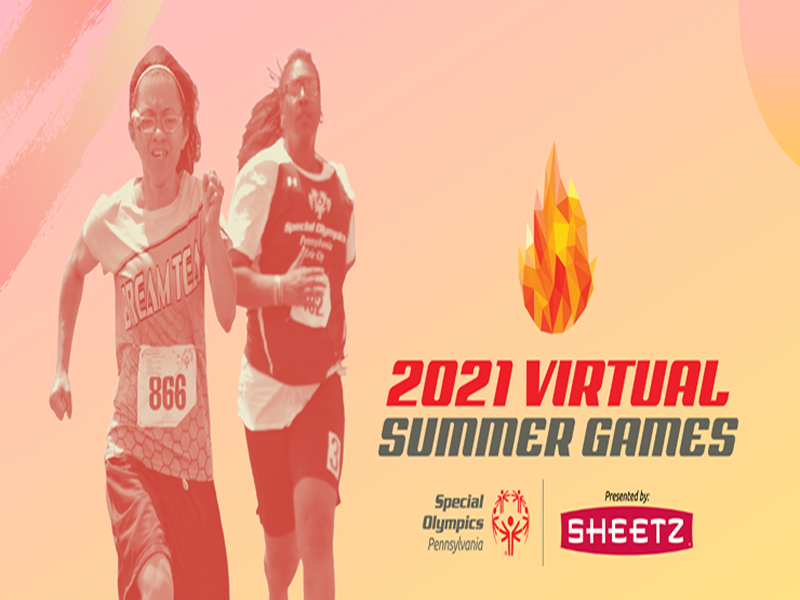 Thousands of athletes, coaches, families, and friends representing all corners of Pennsylvania usually participate in Special Olympics Pennsylvania's (SOPA) annual Summer Games at Penn State University in State College, PA. This year, however, the Games were held virtually and take place throughout the month of June. #VirtualSummerGames


Did you miss Opening Ceremonies? No worries, check out the event that kicked off a several week-long celebration.

Visit our Virtual Summer Games webpage for more information...
And, check out our Facebook Event page!
---
Virtual Summer Games Fitness Heptathlon Awards
Virtual Awards Ceremonies were held on June 19th to acknowledge the success of athletes who participated in our Spring Fitness Heptathlon, an event comprised of 7 different fitness exercises (chosen from a full menu of 26 options). For competition, participants earn points based upon their performance improvement level in each exercise.
Below are all the links to the specific awards ceremonies! We're so incredibly proud of all the amazing work you're putting in to stay in shape and crush your fitness goals!!
Female: https://youtu.be/VsI7c9L6n6I
Male: https://youtu.be/_tbKuTJOpAs
Traditional Doubles: https://youtu.be/_vsyVuuBBxg
Unified Doubles: https://youtu.be/2n6AeONE3OI
Teams: https://youtu.be/8usrg_Gmxtc