Commit to Fit Is Back & Better Than Ever!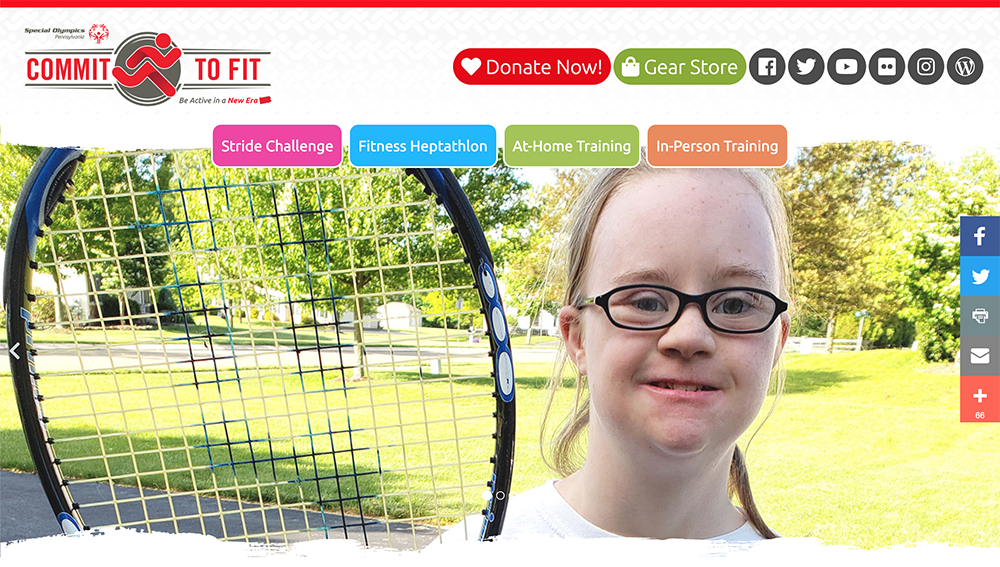 We are excited to announce that Commit to Fit is back and better than ever before! Once just a daily video workout series, Commit to Fit returns as an overarching campaign for the four fitness and training opportunities that Special Olympics PA (SOPA) athletes can participate in this season and beyond.
The Commit to Fit: Be Active in a New Era campaign includes: A SONA Stride Challenge, Fitness Heptathlon, At-Home Training and In-Person Training. Visit our new website to learn more about these four fitness and training opportunities that will help us to build a stronger, healthier and more unified community.
Registration is now open for the newest Commit to Fit offering: the Special Olympics North America (SONA) Stride Challenge. The SONA Stride Challenge provides participants with the opportunity to choose a target distance that they will complete over the course of 8 weeks (October 19 - December 13) by walking, running, or using a wheelchair. This is a national event, but SOPA will be tracking participation on the state and Local Program level; and, athletes and partners can track their own challenge distances. Click here to register and learn more.
We are excited about Commit to Fit's new and expanded program offerings; but, its success will require everyone – staff, athlete leaders, Local Program management teams, families, coaches, and our school partners -- to come together, united in the same common purpose of increasing activity and improving the overall health and wellness of our athletes.
Please continue to visit our Commit to Fit website as we share even more information about the Stride Challenge and upcoming fitness opportunities to keep our athletes Active in a New Era! Also, join our Facebook Group, follow our Fitness Blog, and join our Fitness Email list to "stay in the know."
Click here to download a Commit to Fit fact sheet.