2020 UNcathlon Virtual AMRAP Challenge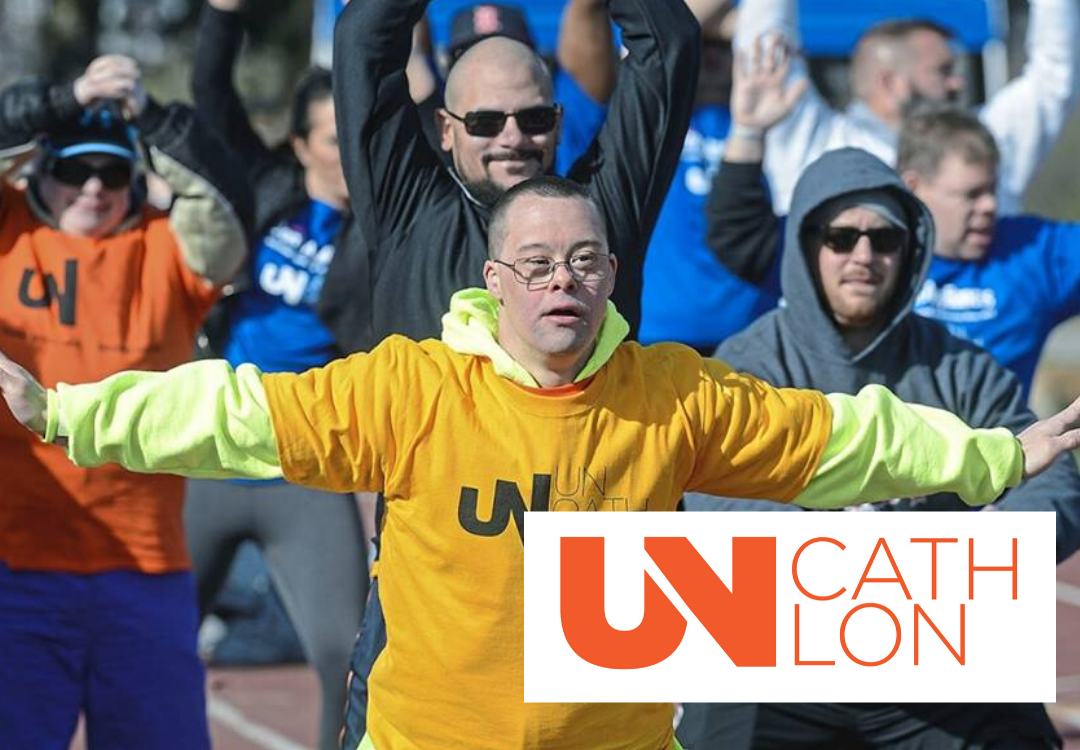 Complete your challenge and post your pictures between August 16th & September 26th. A Virtual Awards Ceremony will take place on September 27th.
How:
Help your team win the FUNdraising challenge by sharing your fundraising page far and wide

Complete your AMRAP challenge between August 16th - Sept 26th, post your photos (or video) on social and tag two people to do this with you!

Tag us on Facebook, Instagram, or Twitter and use #UNcathlon; Check out our Facebook Event Page
CELEBRATE SUCCESS:

We will be celebrating our athletes, participants and sponsors on Sunday, September 27th at 7pm. Please join us on Facebook Live for our closing award ceremony and see who will be walking away the champion of the AMRAP fundraising challenge!
---
Meet our athletes, join a team!
We have selected 9 athletes across the state to represent different regions. Read their bios, join one of their teams, and help them raise money to take home the UNcathalon trophy!
Mary Nigro: Representing Clarion, Crawford, Erie, Forest, Mercer, Venango, and Warren Counties. CLICK HERE.
---
Caitlin Baran: Representing Cameron, Centre, Clearfield, Clinton, Elk, Jefferson, McKean, and Potter Counties. CLICK HERE.
---
Elizabeth Porter: Representing Bradford, Columbia, Lycoming, Montour, Northumberland, Snyder, Sullivan, Tioga, and Union Counties. CLICK HERE.
---
Meaghan Martin: Representing Area P, Lackawanna, Luzerne, Pike, Susquehanna, Wayne, and Wyoming Counties. CLICK HERE.
---
Tyler Youngkin: Representing Berks, Carbon, Lehigh, Northampton, Monroe, and Schuylkill Counties. CLICK HERE.
---
Celine Heffron-Pero: Representing Bucks, Chester, Delaware, Montgomery, and Philadelphia Counties. CLICK HERE.
---
Zach Hicks: Representing Adams, Cumberland, Dauphin, Juniata, Lancaster, Lebanon, Mifflin, Perry, and York Counties. CLICK HERE.
---
Jessica Hott: Representing Bedford, Blair, Cambria, Franklin, Fulton, Huntington, and Somerset Counties. CLICK HERE.
---
Isadora Silk: Representing Allegheny, Armstrong, Beaver, Butler, Fayette, Greene, Indiana, Lawrence, Washington, and Westmoreland Counties. CLICK HERE.
---
What is an AMRAP?
AMRAP is an acronym for As Many Rounds As Possible. For our purposes:
AMRAP duration is 10 minutes

During the AMRAP the participant will execute 10 repetitions of 5 exercises and REPEAT this ROUND as many times as possible in 10 minutes.

5 Exercises = Push-ups, Squats, Lunges, Mountain Climbers & Plank Jacks (Each exercise can be modified for various skill levels and abilities.)

1 ROUND = 10 Push-ups, 10 Squats, 10 Lunges, 10 Mountain Climbers, 10 Plank Jacks
We encourage all of you to please give the AMRAP challenge a try, help us fundraise and spread the word about the event.
---