Fall Festival 2019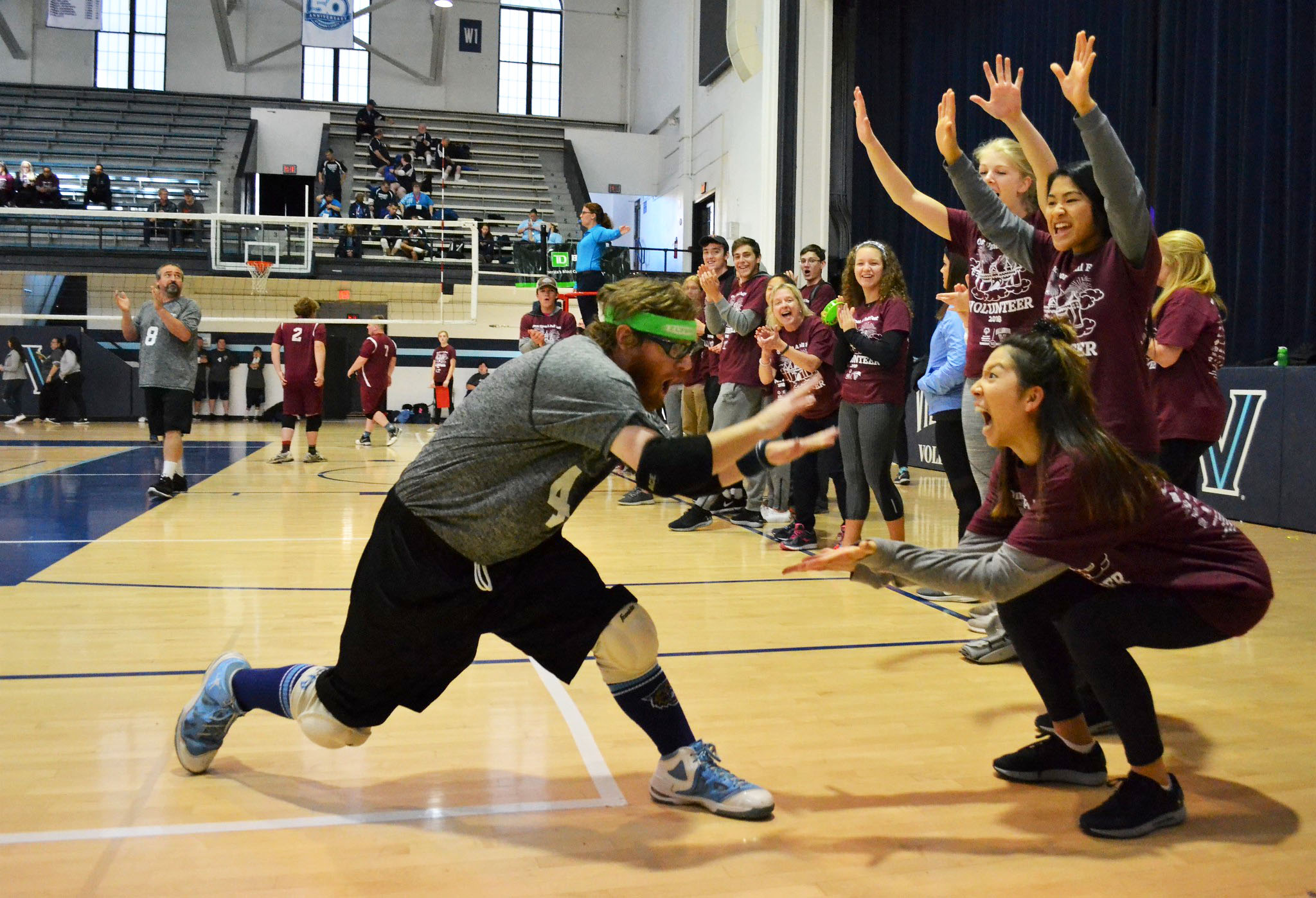 Join us as we celebrate the 31st Annual Fall Festival from November 1 -3, 2019!

The Festival is hosted and organized by Villanova University students and is the largest annual student-run Special Olympics event in the world. For one weekend each year, Villanova University opens its campus up to over 1,000 athletes, 400 coaches, and 6,000 volunteers from the Villanova Student Body, surrounding community, and corporations. The athletes who participate in the Fall Festival compete in a total of six Olympic-type sports including bocce, long distance running, powerlifting, roller skating, soccer and volleyball.

Use the hashtags #SOPAFallFest and #NovaSpO to share your Fall Festival experiences on social media and encourage friends to join in the fun! Check out our Facebook Event page.

This year's theme is: "Today is a new day. How will you choose to soar?" We're looking to the skies and soaring to new heights of inclusion and respect. Hot air balloons, helicopters, planes and clouds will take us up, up and away as we raise the caliber of competition and inclusion.

Spectators are encouraged to visit any of the competition venues on or near campus, volunteer or become a "Fan in the Stand." Check out a 2018 Fall Festival recap video below!

Volunteer Opportunities:
If you are a Villanova Student, please email This email address is being protected from spambots. You need JavaScript enabled to view it.. If you are an Off Campus Volunteer (including Villanova faculty/staff), please email This email address is being protected from spambots. You need JavaScript enabled to view it..