2019 "Be a Fan" Torch Run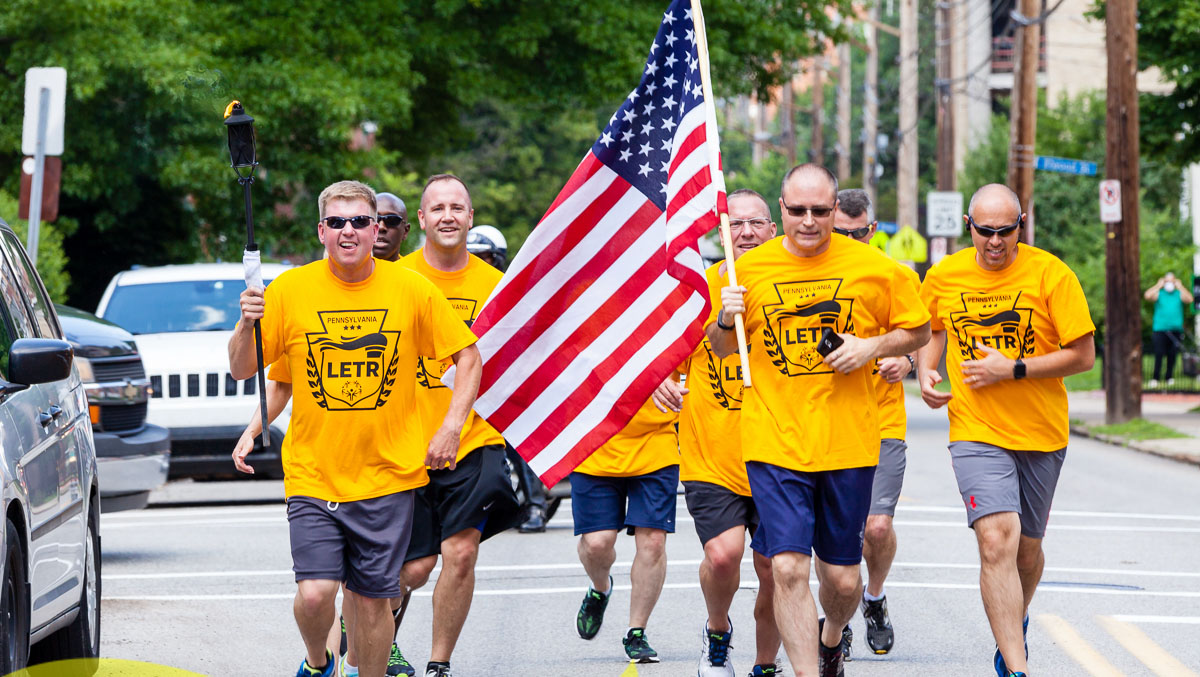 The 2019 "Be a Fan" Torch Run, presented by Energy Transfer, will kick off at PNC Park in Pittsburgh, PA on June 4th and end at Pegula Ice Arena in State College, PA on June 6th. Over the course of three days, law enforcement officers will run the Flame of Hope, passing the Torch every 3 miles.
The Runis a segmented non-competitive run (approx. 150 miles run) with 53 segments ranging from a 2.5 mile to 4 miles, and it will not officially end until the Flame of Hope lights the cauldron during the Summer Games Opening Ceremonies at Penn State on June 6th.

Click here to learn more.
Presented By: