ESPN Coverage of The World Games - #Cheer4USA!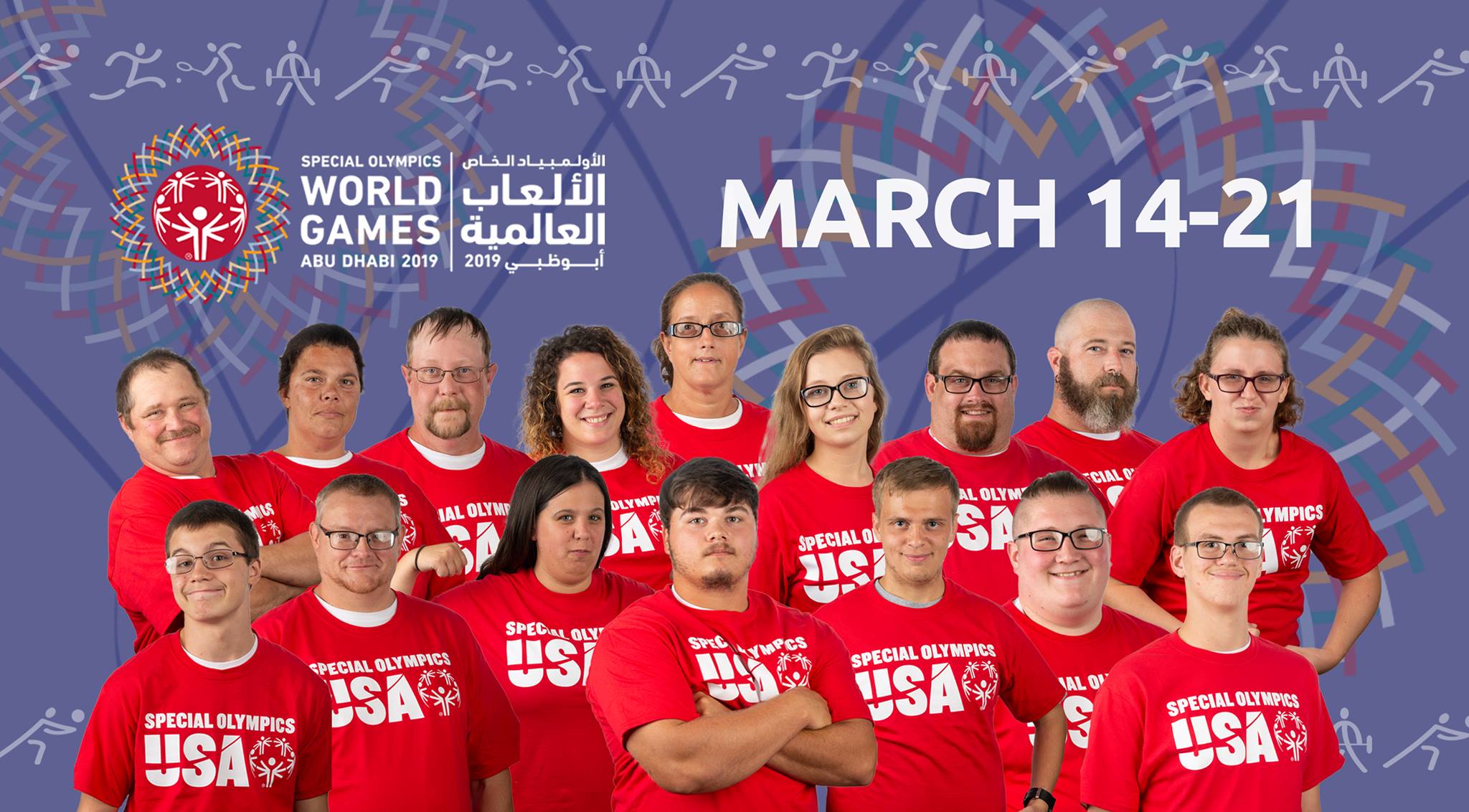 ESPN' s coverage of the 2019 Special Olympics World Games Abu Dhabi began on Thursday, March 14, with a live three-hour ESPNEWS special, capturing the inspiration, pageantry, performances and special guests of the 2019 Special Olympics World Games Abu Dhabi Opening Ceremony. Kevin Negandhi will host ESPN's coverage.
Each evening from Friday, March 15, through Thursday, March 21, Negandhi will anchor the 2019 Special Olympics World Games from Corinche Beach in Abu Dhabi. Airing on ESPN2, ABC or ESPNEWS the program will bring viewers the stories, competition showcase, interviews and more.
Click here to view an enlarged schedule.
The Special Olympics World Games Abu Dhabi 2019 is being held from March 14-21, 2019 in Abu Dhabi and Dubai, where more than 7,000 athletes from over 170 countries are competing in 24 different individual and team sports. Special Olympics USA has a 313-member delegation representing the United States, comprised of 216 athletes, 65 coaches and approximately 34 delegation members who support team operations. Team members will compete in 18 of the 24 sports offered: athletics, basketball, bocce, bowling, cycling, equestrian, football (soccer), golf, gymnastics – artistic, gymnastics—rhythmic, open water swimming, powerlifting, sailing, swimming, table tennis, tennis, triathlon, and volleyball.
Click here to view images of the Games! Check back frequently to see new additions.
13 athletes, 3 coaches, and 1 support staff member is representing Special Olympics Pennsylvania:
VOLLEYBALL:
COACHES:
TENNIS:
TRACK & FIELD:
POWERLIFTING:
SUPPORT STAFF:
Special Olympics USA is the national team that represents the United States at the Special Olympics World Summer and Winter Games. Team members compete in an array of the 32 official Special Olympics summer and winter sports, in individual and team formats.
Every two years, the world transcends the boundaries of geography, nationality, political philosophy, gender, age, culture and religion to come together for the Special Olympics World Games. Alternating between summer and winter Games, this event is the flagship event of the Special Olympics movement, which promotes inclusion, equality, and acceptance around the world.
To follow Special Olympics USA, follow on Facebook: www.facebook.com/specialolympicsusa, Twitter: @specialolyUSA, and Instagram: @specialolympicsusa. Hash Tag: #Cheer4USA
Download the World Games App!
Download for Apple