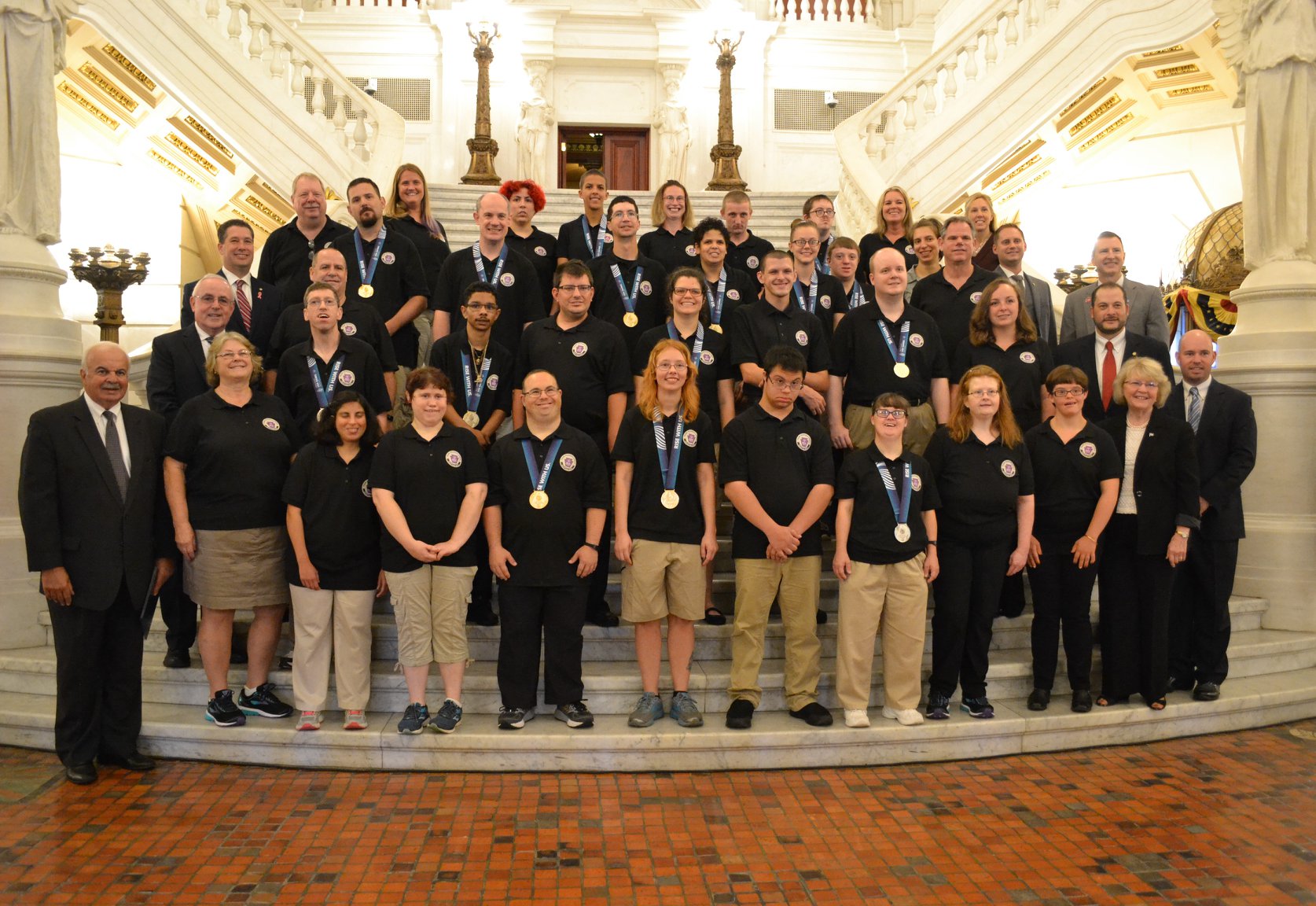 The House of Representatives of the Commonwealth of Pennsylvania payed tribute to the members and coaches of "Team Pennsylvania" for their achievements competing in the 2018 Special Olympics USA Games in Seattle, WA from July 1 - 6.
Team PA was honored on the House floor on October 10th, met their local representatives, and took a tour of the Capitol in Harrisburg. Special thanks are extended to Pennsylvania State Representatives Ron Marsico and Mike Turzai for recognizing our athletes from 27 counties throughout the Commonwealth.
Click here to see photos of this incredible honor. Click here to read about their USA Games experiences.