Take the Plunge and Freeze for a Reason – Our Athletes!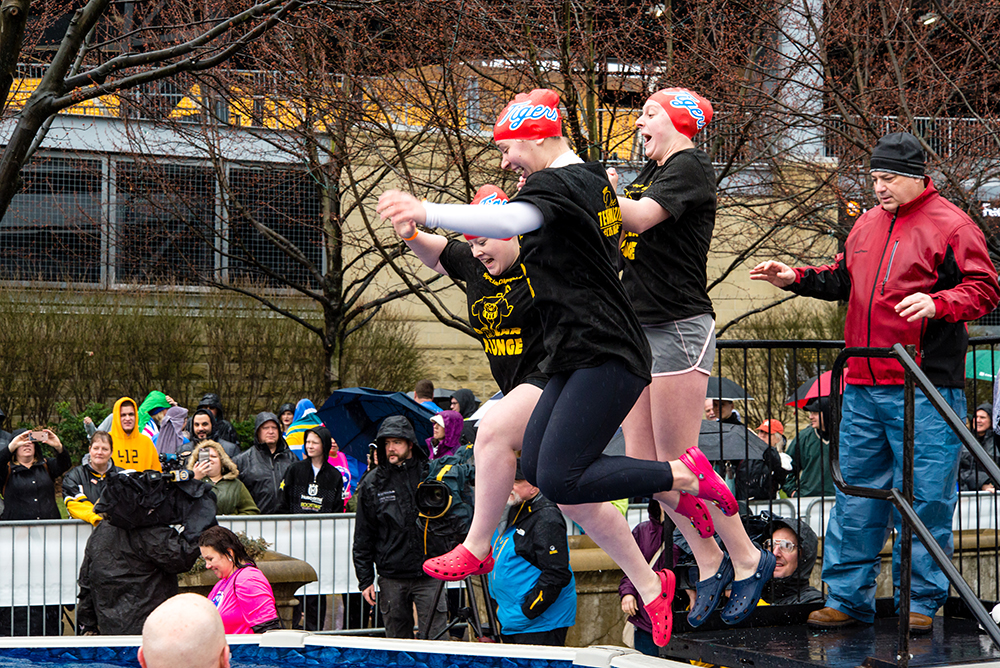 Freezin' for a Reason! Every year, thousands of brave souls take the plunge for our athletes into rivers, lakes, and above ground pools.
The plunges are a great way for everyone – individuals, teams, organizations and businesses – to support the mission of Special Olympics Pennsylvania. All funds raised go towards programming and events for nearly 20,000 athletes statewide.
Get freezin' for a reason! Register for one of our remaining 2 polar plunge events. Registration for all of our plunges is open. See below:
Online registration is now closed. Walkup registration is available day of.
February 23, 2019
Heinz Field
Pittsburgh, PA 15212
#PghPolarPlunge
---
March 9, 2019
124 North Front Street
Wrightsville, PA 17368
#YorkPlunge
---
Visit www.PlungePA.org to learn more, register, sponsor a plunger and more!