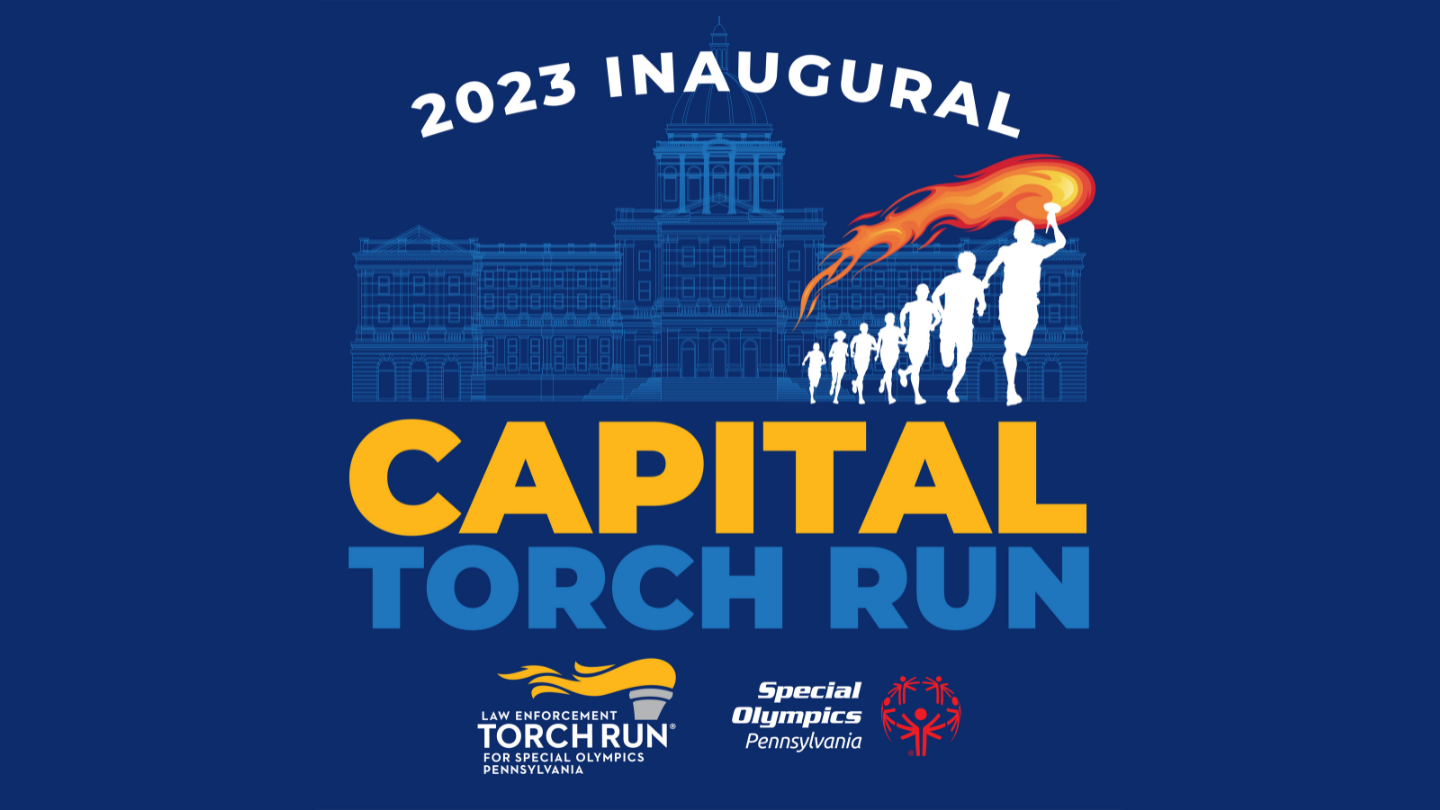 The Capital Area Torch Run for Special Olympics Pennsylvania, is a segmented non-competitive 30-mile run (approx. 30 miles in total) with 14 segments ranging from 2 miles to 6 miles, beginning on Friday, September 15th at 8:30 a.m. The Capital Area Torch Run will kick off at the Fraternal Order of Police Headquarters in Mechanicsburg before weaving its way throughout the West Shore and across the river into Harrisburg and Hershey to end at the Pennsylvania State Police Academy.
For more information or to register click here.
The final leg of the run will be on Sunday, September 17th as the torch will leave the Pennsylvania State Police Academy in Hershey and travel to Hershey High School for Opening Ceremonies for Area M's Fall Classic event.
The Run will be led by members of local law enforcement partners across Central PA and will include Special Olympics athletes, civic leaders, unified student partners, event sponsors, and community members from Harrisburg and the surrounding area, all of whom will join for portions of this unique and inspiring journey.
Click here to register today!