Team PA wins big at the 2022 USA Games!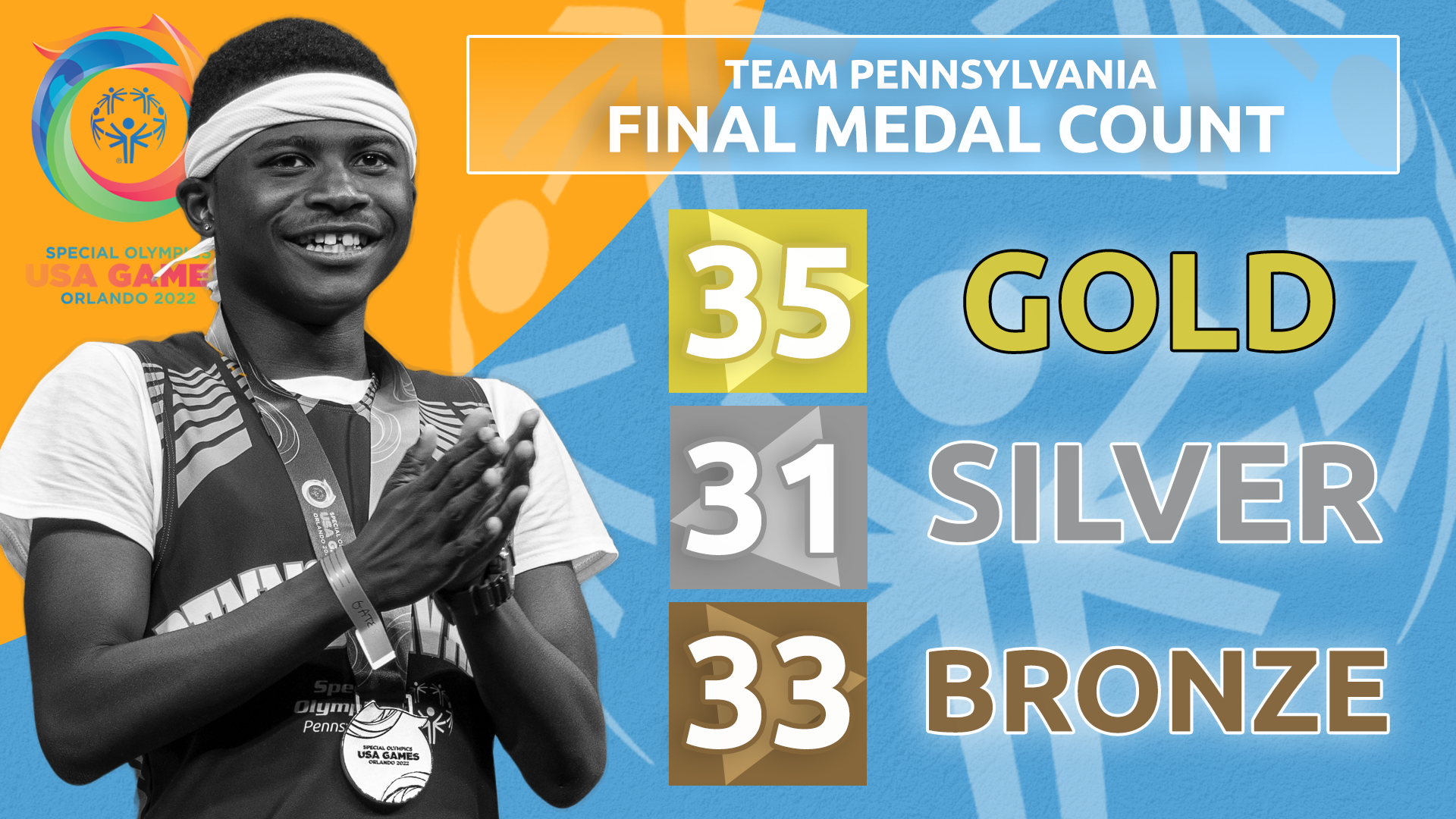 Special Olympics Pennsylvania athletes from throughout the state competed as Team Pennsylvania at the 2022 Special Olympics USA Games in Orlando, Florida, from June 5-12.
One-hundred sixty-four athletes, coaches and staff from Pennsylvania showed what they're made of at the 5th USA Games! We're beyond honored, proud and -- to be honest -- crying happy tears to announce that YOUR Pennsylvania athletes won a total of NINETY-NINE MEDALS!
Here's the breakdown of the awards we EARNED in Orlando ⤵️
🥇 35 GOLD MEDALS
🥈 31 SILVER MEDALS
🥉 33 BRONZE MEDALS
4️⃣ 16 4th Place Ribbons
5️⃣ 12 5th Place Ribbons
6️⃣ 9 6th Place Ribbons
7️⃣ 4 7th Place Ribbons
8️⃣ 3 8th Place Ribbons
Athletes representing Pennsylvania competed across 14 different sports (Athletics, Unified Track & Field, Basketball, Bocce, Bowling, Equestrian, Flag Football, Golf, Gymnastics, Powerlifting, Swimming, Tennis, Soccer, Softball, Volleyball).
VIDEO: Highlights from preliminary competition in Orlando!
VIDEO: Members of Team PA finding out they were selected to compete in Orlando!