Every two years, thousands of Special Olympics athletes worldwide come together to showcase their athletic skills and celebrate the spirit of Special Olympics in alternating World Summer and World Winter Games. The first Special Olympics World Games took place in 1968 and since then have evolved into a world-class sporting event similar in size and scope to the Olympic Games, attracting a wide range of sponsors, supporters and media.
Following the Olympic ideals, Special Olympics World Games are abundant in tradition. All World Games feature Opening and Closing Ceremonies, a Torch Run public awareness event prior to the Games, cultural activities, and world-class sports competition.
The 2019 Games will take place in Abu Dhabi from March 14-21, 2019.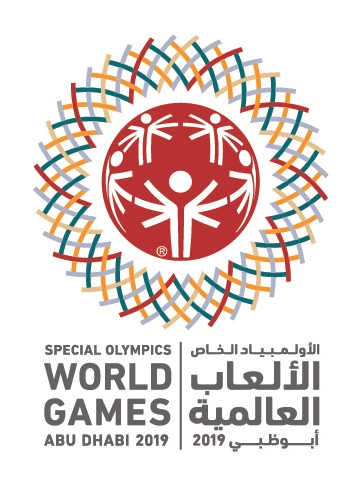 Click here to learn more.
2019 WORLD GAMES: ABU DHABI

QUALIFYING EVENTS:
WORLD GAMES ATHLETE SELECTIONS:
POWERLIFTING FEMALE: Delina Rodriguez, Carbon County
VOLLEYBALL TEAM: Clinton County Hawks
Athletes: Holdan Marr, Christopher Smith, Robert Borner Jr., Ronald Smith, Conner Borner, Arthur Powers, Jordan Litz, Kathy Marr, and Elainie Litz
Coaches: Brad Marr, Charlie Litz and Sarah Fromknecht
ATHLETICS MALE: Aaron Keller, Luzerne County
TENNIS FEMALES: Valerie Stiffy, Butler County and Brianna Whorl, Blair County
For more information, please contact Gina Reid This email address is being protected from spambots. You need JavaScript enabled to view it..
---
The 2017 Special Olympics World Winter Games were held in Austria.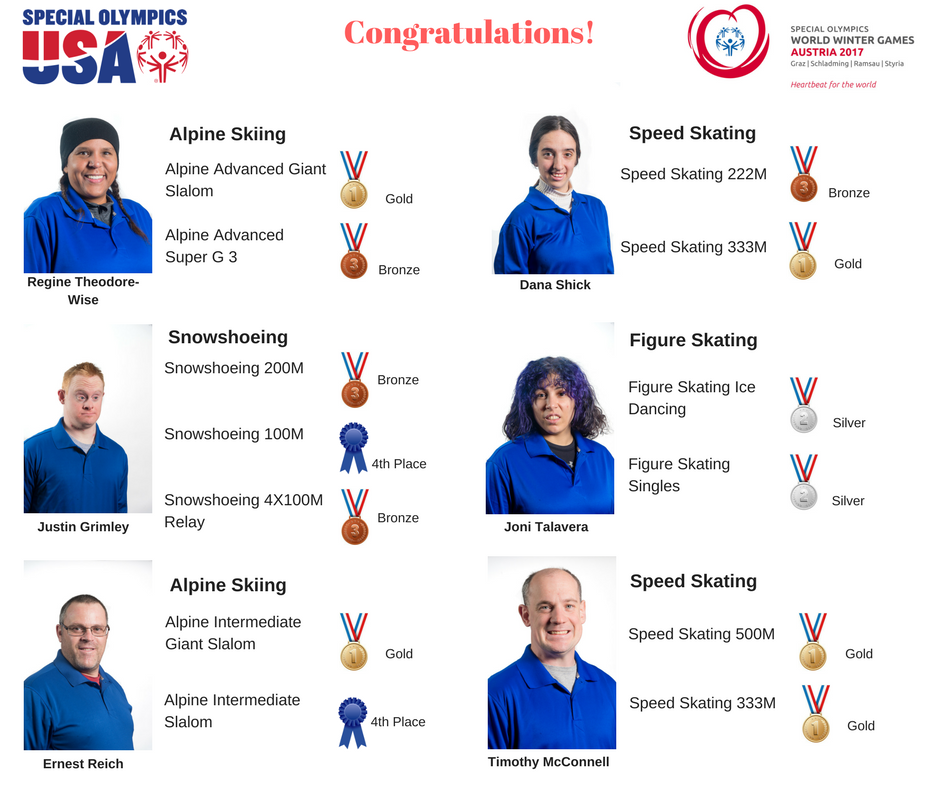 Congratulations to our Special Olympics USA delegation who competed in the 2017 Special Olympics World Winter Games from March 14 - 25 . Each one of our athletes came home with a medal!

Special Olympics Pennsylvania sent 6 athletes and one coach to compete alongside Special Olympics USA which was comprised of 141 athletes, 40 coaches and approximately 20 delegation members who support team operations, for a total delegation of 200. The delegation also included Special Olympics Unified Sports teams, where people with and without intellectual disabilities compete together, as teammates. Team members competed in seven sports: alpine skiing, cross-country skiing, figure skating, floor hockey, snowboarding, snowshoeing and speed skating.
Prior to the athletes departure, Special Olympics Pennsylvania hosted a send-off ceremony during the 1st annual 2017 SOPA Figure Skating State Games on March 11th. The send-off took place at the York Ice Skating Arena.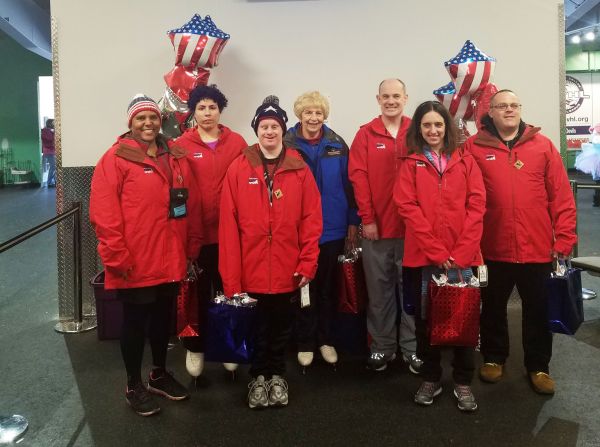 View a few select images of our athletes from the Games!
Special Olympics PA athletes and coach attending the World Games in Austria:
*Area M serves athletes in Cumberland, Dauphin, Perry and Northern York Counties.
For more information about World Games visit www.austria2017.org/ or http://specialolympicsusa.org/2017/ for more information about Special Olympics USA! Click here to visit our SOPA World Games web page.

---
Chief Matthew Porter Participates in the Final Leg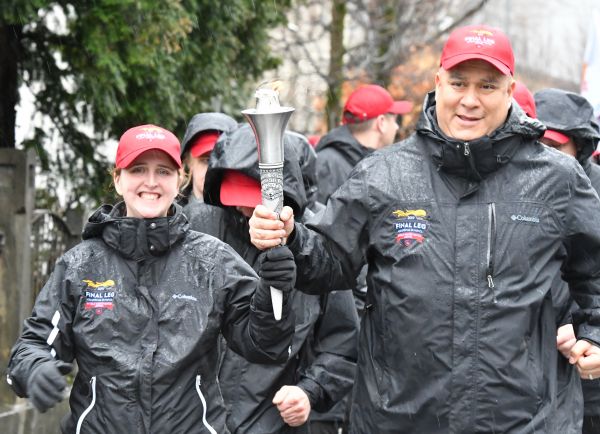 Special Olympics Pennsylvania (SOPA) thanks Chief Matthew Porter for representing our state as a 2017 Special Olympics World Winter Games Final Leg Torch Runner. The 2017 World Games is being held in Austria (Graz and Schladming) from March 14 - 25, and the Law Enforcement Torch Run Final Leg took place from March 9 - 18. For more information about the Final Leg, visit http://www.letr-finalleg.org/page17/index.html.
About Chief Matthew Porter
Chief Matthew Porter has been involved with the Law Enforcement Torch Run (LETR) for the last 6 years, just before Pittsburgh's initial Polar Plunge Fundraiser. As his department's team captain in the "Battle of the Badges" competition, he consistently lead his team to win as one of the top fundraising agencies. In the past six years, his team has raised over $285,000.00 for the athletes of Pennsylvania! Chief Porter has been with the Port Authority Police Department for 23 years. Starting as a Patrolman, he has worked his way up through the ranks as Sergeant, Lieutenant and was promoted to Chief of Police in July of 2015.
Chief Porter has also served as a committee member for the Western Pennsylvania LETR and was an integral part in establishing the bylaws and structure to take the LETR movement state wide. He has taken a lead role in various fundraisers and awareness events. The highlights of his involvement with the LETR are the Medal Ceremonies, being a Guardian of the Flame of Hope, and the true friendships that he has made with the Special Olympics athletes.
Matt has been married to his wife Debbie for the last 12 years and they reside in the South Hills of Pittsburgh.