Continuing with tradition, hundreds of athletes, coaches, families, and friends representing all corners of Pennsylvania participate in Special Olympics Pennsylvania's third-largest state-wide event, the Winter Games. During the course of the event, more than 350 athletes and 130 coaches participate in three days of exciting winter sports – competing in alpine and cross-country skiing, and speed skating, snowshoeing and individual skills events. Weeks of hard work and dedication in training is rewarded as athletes are cheered on and supported during competition by more than 1,200 enthusiastic volunteers.
This event requires volunteers from around the state to serve as officials, athlete escorts, award presenters, and in various other ways. Spectators are welcome to visit any of the competition venues and cheer on the athletes. To volunteer, contact Mike Ermer at1-800-233-5161 x 243 or This email address is being protected from spambots. You need JavaScript enabled to view it..
Winter Games 2018 took place from January 28 - 30.
Check Out Winter Games Photos by Photography by Dane!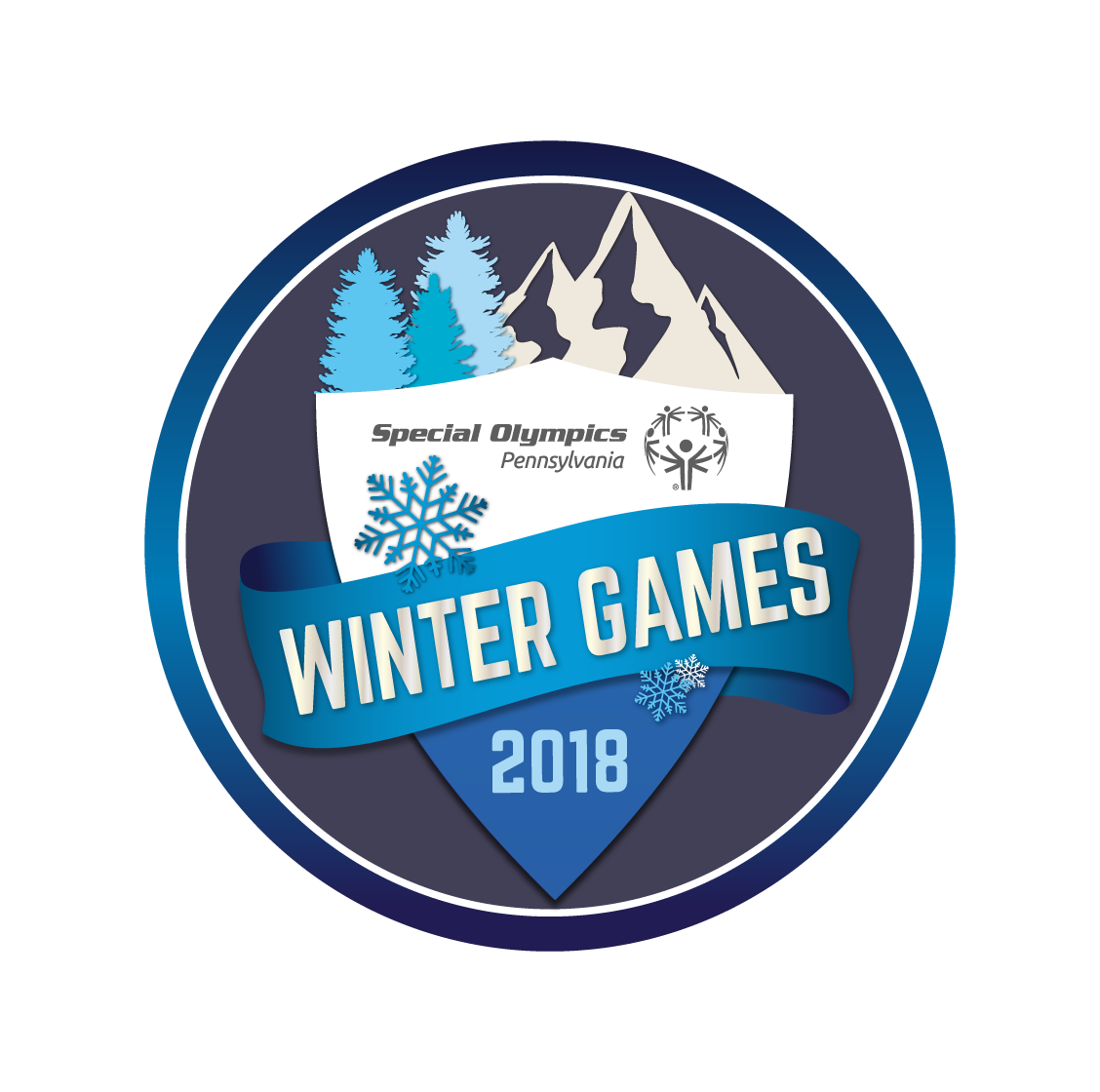 Winter Games 2018 Results: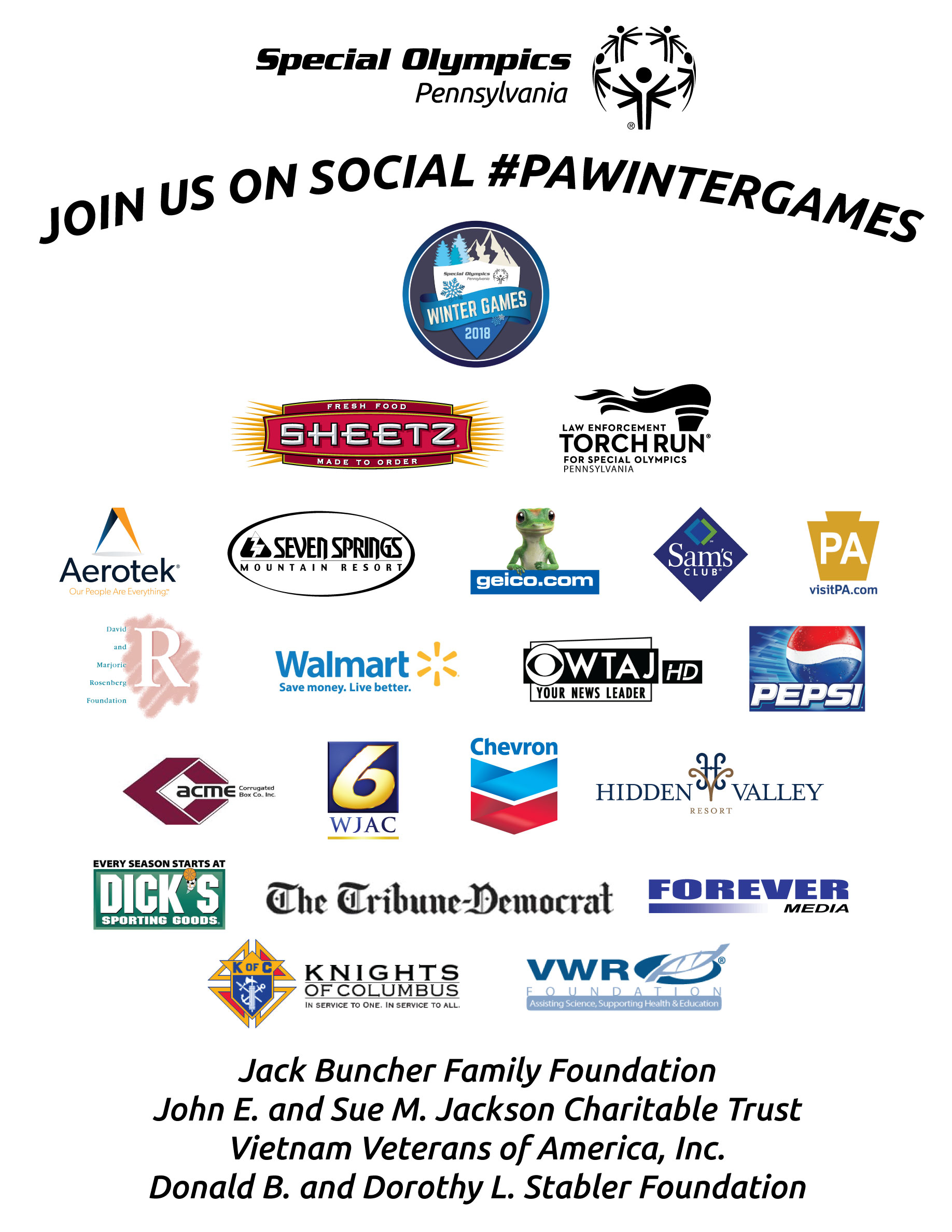 ---
2018 Winter Games Recap:
A special thank you is extended to all of the athletes, coaches, volunteers, and members of law enforcement who helped make our 41st Annual Winter Games a success despite the intense wintry weather. Thanks, Seven Springs Mountain Resort and the Kirk Nevin Arena for being phenomenal hosts and to our media partners for their continued coverage.
Athletes competed from January 28-30, 2018. #PAWinterGames