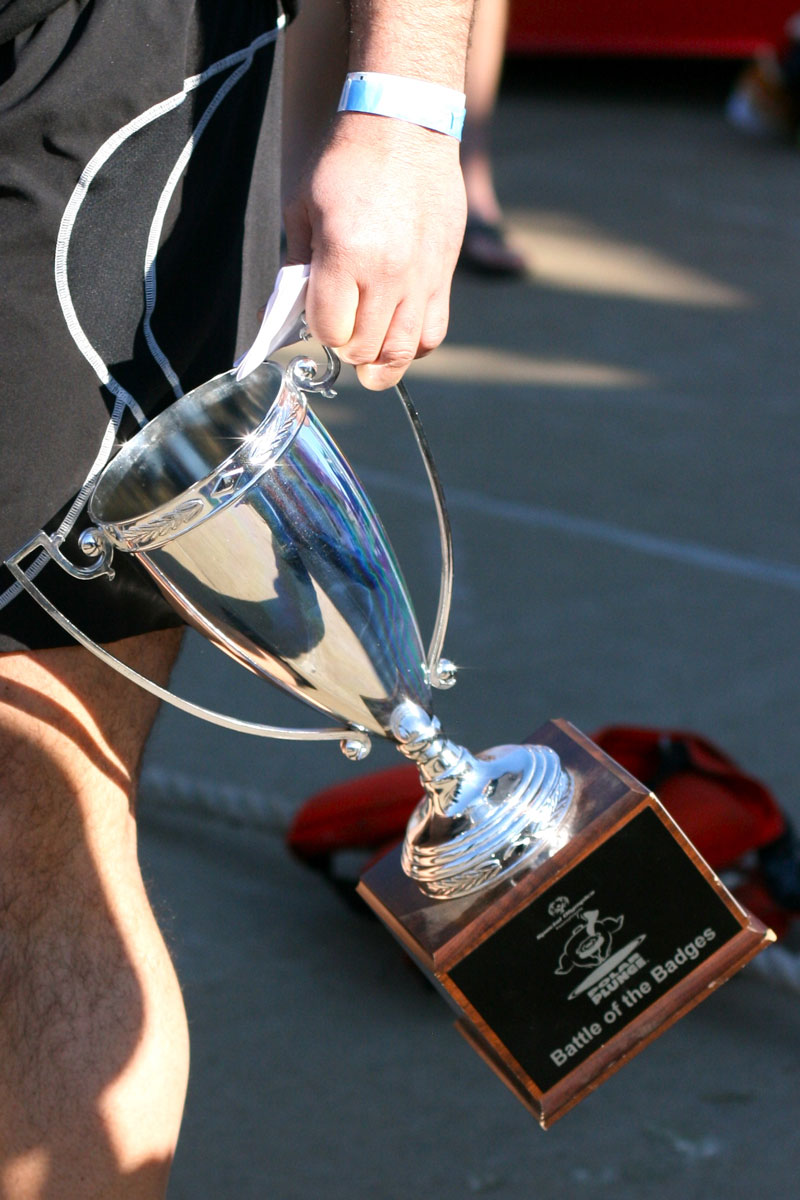 Special Olympics PA is proud to have the best supporters in the world, Law Enforcement! We invite all members of law enforcement to join in the "Battle of the Badges" during its 2015 Pittsburgh Polar Plunge. This friendly competition is designed to increase camaraderie within public safety while raising awareness and funds for the amazing athletes who participate in Special Olympics.
"Battle of the Badges" is a competition where all Law Enforcement, Fire Departments and EMS teams battle it out in a fundraising challenge like no other! The ultimate goal...the sought after "Battle of the Badges" traveling trophy and bragging rights. The ultimate reward…enabling thousands of Special Olympics athletes to continue to participate in Special Olympics activities at no cost to them or their family.
All donations must be entered online by noon on Friday, December 11th. Donations received online after noon on Friday, December 9th will not count towards the Battle of the Badges fundraising competition. Please visit the "resource" page for details on how to enter offline donations for your team on your personal fundraising page to ensure that all donations reflect to your team's total.
What: 2016 Pittsburgh Polar Plunge at Stage AE
When: December 10, 2016
"Battle of the Badge" Deadline: 12:00pm on Friday, December 9th (donations must reflect online)
Each plunger is asked to raise a minimum of $50 to take a cool dip in the Allegheny River or if you're "Too Chicken to Plunge" you can still raise a minimum of $50 in donations, enjoy Plunge festivities and cheer your team members on to victory!
Don't be left out! Start your Public Safety team today and join us on Sunday, December 10th! Police, Fire and EMS Departments are also encouraged to display their vehicles at the event. Please feel free to contact Carrie Hucker from Special Olympics PA at This email address is being protected from spambots. You need JavaScript enabled to view it. or 724.375.7514 x249 if you have any questions.