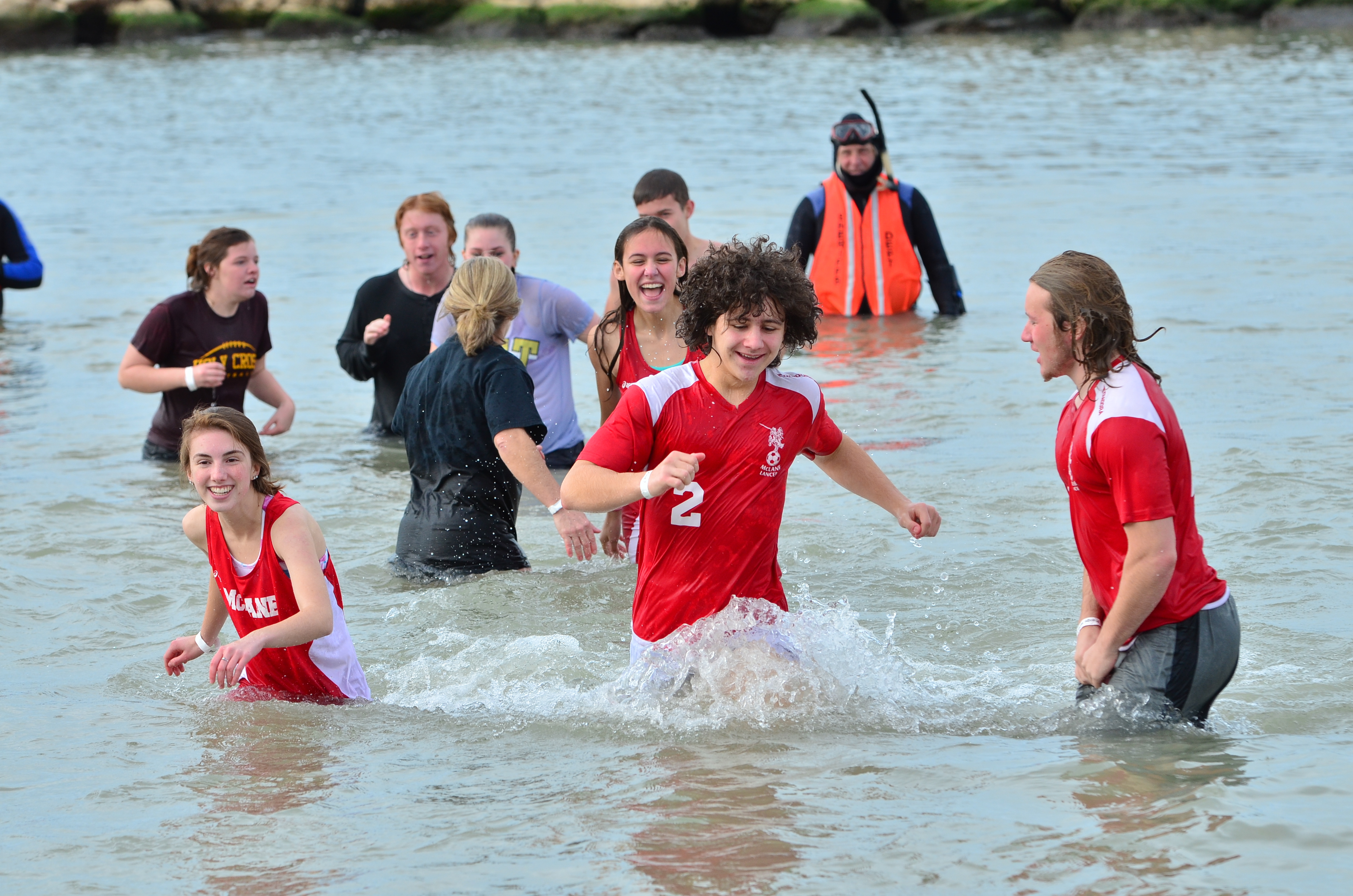 The 2017 Erie Polar Plunge will be held on Saturday, November 18th. #EriePlunge
Check out the itinerary for our 2017 #EriePlunge taking place this Saturday! Make sure that you are "in-the-know" about what this weekend has in store – from parking and tailgating to live entertainment and Polar Plunge Swag.
Welcome to the 2017 Erie Polar Plunge and thanks for stopping by our page. This year, we have some awesome goals and would like to invite you to help us reach them!
Last year more than 600 plungers participated in the second annual plunge to benefit Special Olympics PA (SOPA). This year, we would like to see that participation number hit 800 plungers; and we want to raise $95,000 for our SOPA athletes! But, we can't get there without you; so please, REGISTER TODAY and join us on Saturday November 18th for the coolest event of the season!
Visiting from out of town and need a place to stay? No problem, special group pricing will be offered at The Clarion Hotel Lake Erie when "Special Olympics Polar Plunge" is referenced during booking. Or, book a room at the Bel-Aire Clarion Hotel & Conference Center for $79/night plus tax, again just reference "Special Olympics Polar Plunge."
For the 3rd year running, our guest emcee and celebrity plunger will be Mike Ruzzi from WICU-TV 12. Ruzzi will again be joined by co-emcee Joe Lang, DJ for BOB FM 94.7. Plungers and spectators alike can enjoy Plunge Town while waiting for their chilly dip to start. Plunge Town will offer live bands, fun games, free food & beverages, as well an Ice Carving demonstration by the Erie Ice Carvers. Don't miss out on the fun!
Special thanks to Erie News Now - Your News Team​, Mike Ruzzi and our Special Olympics athlete Janine Calabrese from Erie City for helping to spread the word about our #EriePlunge on 11/18.
---
Highlights from 2016!
See why so many are "Freezin' for a Reason" at Presque Isle in our Highlight Video!
Video Credit: R. Frank Photography
Did you attend the #EriePlunge? Check out and purchase images taken by Action Shots!