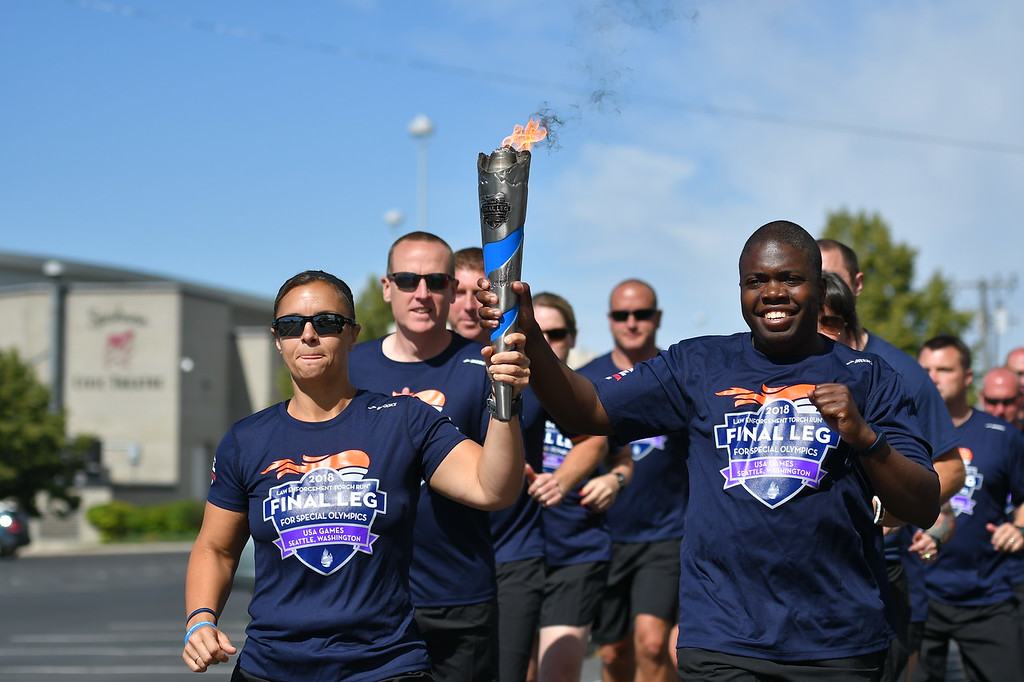 Ernie Roundtree (at right) Honored with Spot on 2018 Special Olympics USA Games Law Enforcement Torch Run Final Leg Team
Before the 2018 Special Olympics USA Games kicked off in Seattle on Sunday, July 1, an elite group of individuals served as the "Guardians of the Flame" and escorted the Special Olympics Flame of Hope on a journey across Washington State. Ernie Roundtree of Monroe County was among those who made up the prestigious "Final Leg" team for the Law Enforcement Torch Run® (LETR) at the 2018 Special Olympics USA Games.
From June 27 through June 30, the LETR Final Leg team conducted multiple runs and ceremonies in cities, towns and communities across the state of Washington to raise awareness for Special Olympics and generate excitement for the 2018 USA Games. The 2018 LETR Final Leg culminated on July 1, when the team escorted the Flame of Hope into the Opening Ceremony at Husky Stadium at the University of Washington in Seattle. ESPN, the official media partner of the 2018 USA Games, broadcast the Opening Ceremony live on ABC.
Since the first Special Olympics USA Games in 2006, members of law enforcement and Special Olympics athletes from across the United States have carried the Flame of Hope in the LETR Final Leg to usher the start of the national competition.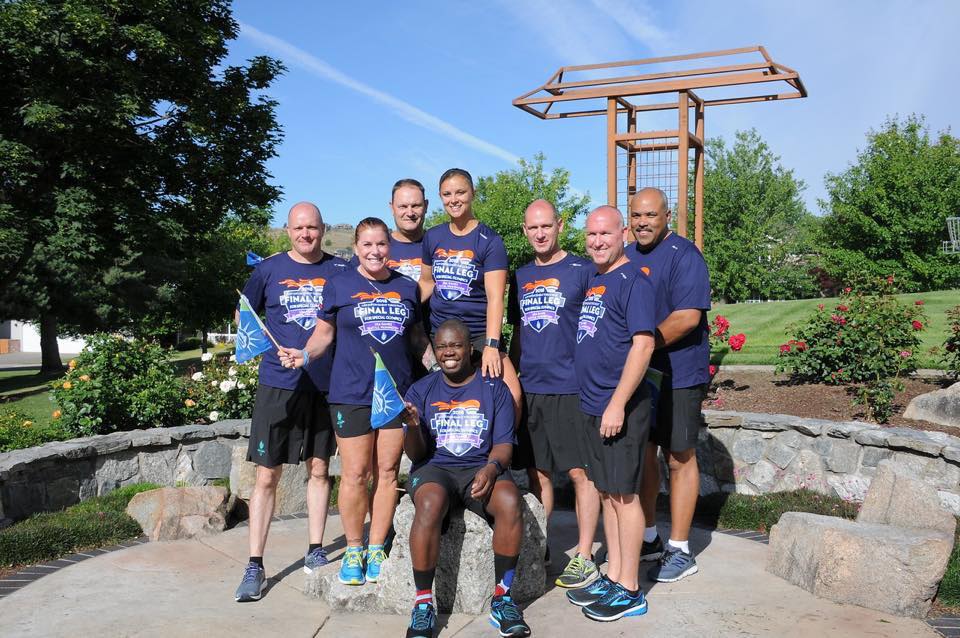 Roundtree began competing in different sports more than 17 years ago. In 2008, he began to focus on distance events in track and more recently in long distance running. He has completed 7 full marathons including several at Disney World and the Marine Corps Marathon by special invitation. For the past 9 years he has run the last leg of the Law Enforcement Torch Run at the Penn State Summer Games. He has been an athlete representative since 2011 and in 2016 was chair of the Special Olympics Pennsylvania (SOPA) Athlete Congress. Roundtree is also a Global Messenger and recently graduated from SOPA Athlete Leadership University. Every winter, he "Freezes for a Reason" during the Eastern Polar Plunge. Roundtree is also very active in the community and often volunteers with Red Cross and helps at their blood drives. He also is active in his church and worked this year for the first time as a Vacation Bible School teacher. He is a true example of the Special Olympics spirit.
For more information on the LETR Final Leg schedule including the times and locations of ceremonies along the route, please visit the LETR Final website. Photos from the 2018 Special Olympics USA Games Law Enforcement Torch Run will be available on the LETR Final Leg website and the 2018 USA Games website.
Check Out Ernie Roundtree In The News!
KXLY.com
Special Olympic athletes bring 'Flame of Hope' to Spokane
The Spokesman-Review
Special Olympics Torch visits Spokane Wednesday on final leg to Seattle