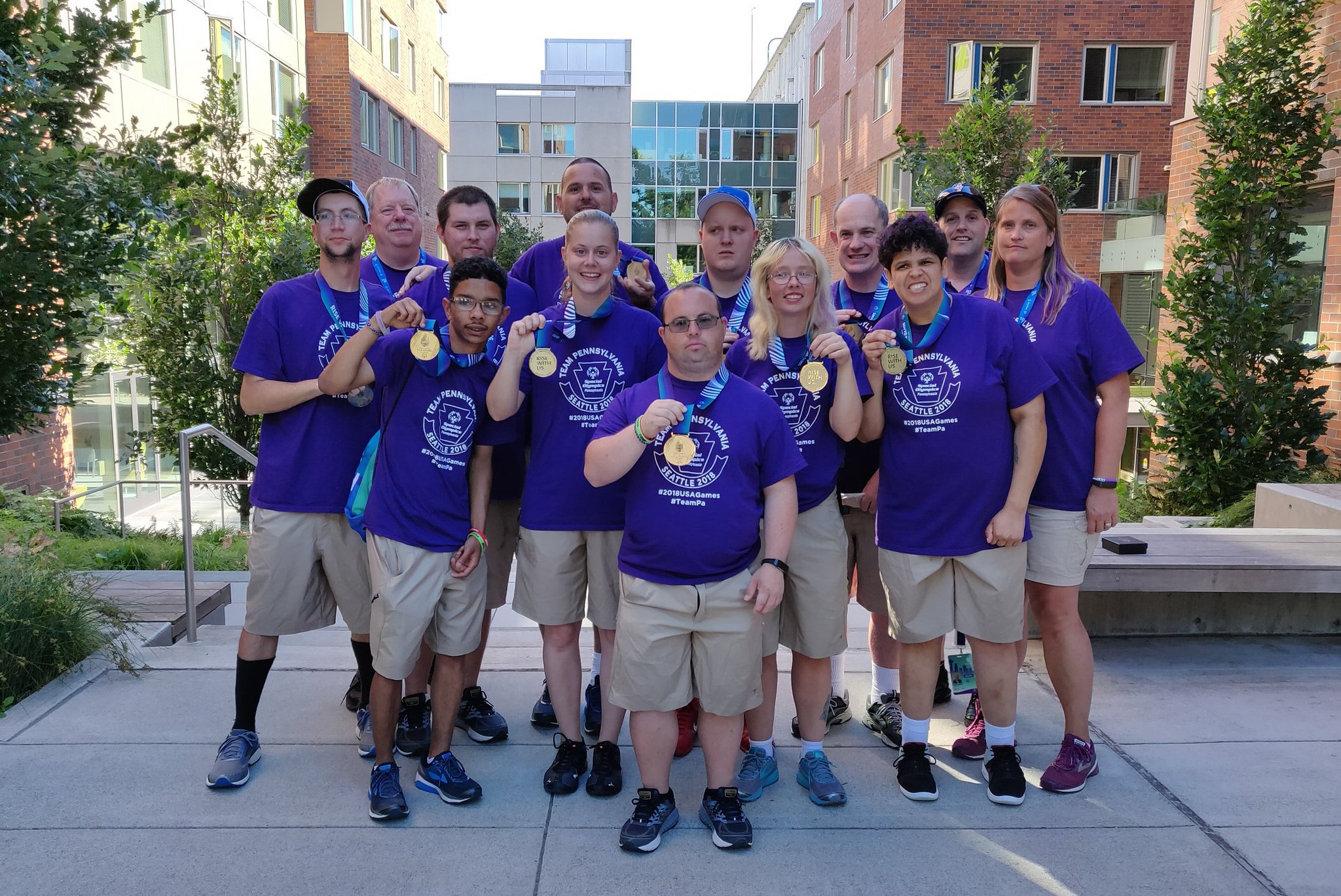 Congratulations to the athletes that represented Team PA in the Special Olympics USA Games held in Seattle, Washington from July 1-6, 2018. More than 4,000 athletes and coaches representing 50 state Programs and the District of Columbia, along with the support of tens of thousands of volunteers and spectators, competed in 14 Olympic-type team and individual sports.
TEAM PENNSYLVANIA
The USA Games were the highlight of Special Olympics' global 50th Anniversary celebration in 2018. Pennsylvania sent 50 athletes and Unified partners along with 16 coaches and staff to compete in 10 out of the 14 sports offered during the Games. Click here for more information.
USA Games Local News Coverage:
ABC 27
Local Special Olympic champions return with fanfare
ABC 16
Trevorton Woman Earns 4 Silver Medals in Special Olympics
Penn Live
Area Special Olympians win basketball gold in Seattle
Central Pa. Special Olympics team heading home with gold medal
The Daily Item
Menko claims four silver medals at U.S. Special Olympics Games
Public Spirit
Horsham girl medals at National Special Olympics Games
Click here for more information.