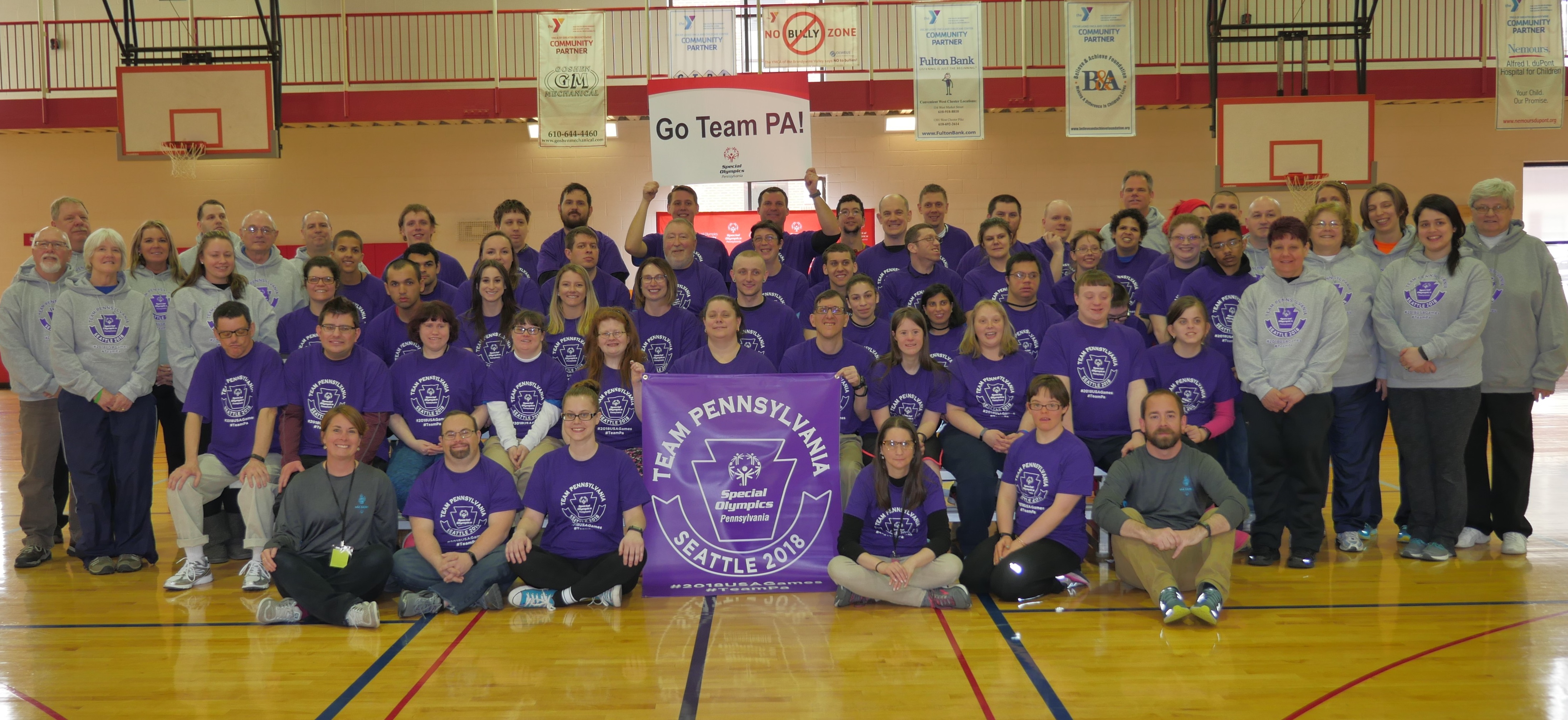 Every four years, Special Olympics athletes from all over the United States compete in the Special Olympics USA Games. This year, the USA Games will be held in Seattle, Washington from July 1-6, 2018. More than 4,000 athletes and coaches representing 50 state Programs and the District of Columbia, along with the support of tens of thousands of volunteers and spectators, will compete in 14 Olympic-type team and individual sports.
TEAM PENNSYLVANIA
The USA Games will be a highlight of Special Olympics' global 50th Anniversary celebration in 2018. Pennsylvania will be sending 50 athletes and Unified partners along with 16 coaches and staff to compete in 10 of the 14 sports being played at the Games. Click here for a complete Team PA listing.
DONATING
Our goal is to raise the funds necessary to send Team PA to this extraordinary event. Make a general donation in any amount, cover the cost of an athlete's journey for one day, underwrite every aspect of an athlete's stay, or become a sponsor at the $5,000, $10,000 or $25,000 level. Contact Eric Cushing, VP of Development at This email address is being protected from spambots. You need JavaScript enabled to view it. to learn more about our Sponsorship Opportunities.
Help us to support and celebrate our 50 athletes and 50 years of Special Olympics!
Click here to learn more.