This summer has afforded our athletes the opportunity to compete with and/or attend several professional sports team events. The Philadelphia Eagles, Philadelphia Union and Pittsburgh Steelers have been wonderful partners.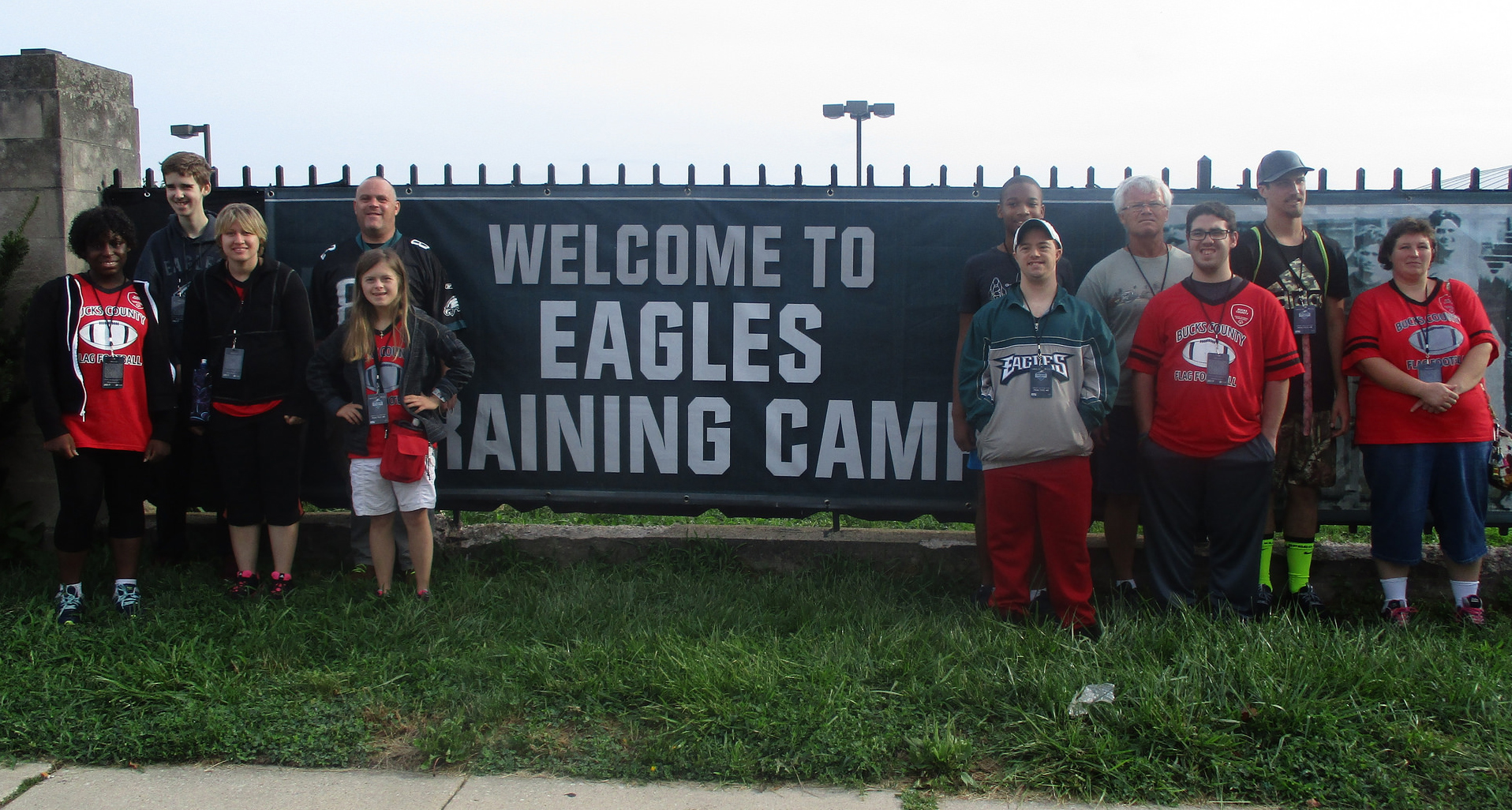 Eagles Training Camp
In our partnership with the NFL Foundation, Special Olympics PA has been privileged to work with the Philadelphia Eagles. Special thanks to the Eagles for inviting our Bucks County athletes to attend their Training Camp on Tuesday, August 8th. Thirty volunteers and athletes attended and had an awesome time! Click here to view event photos.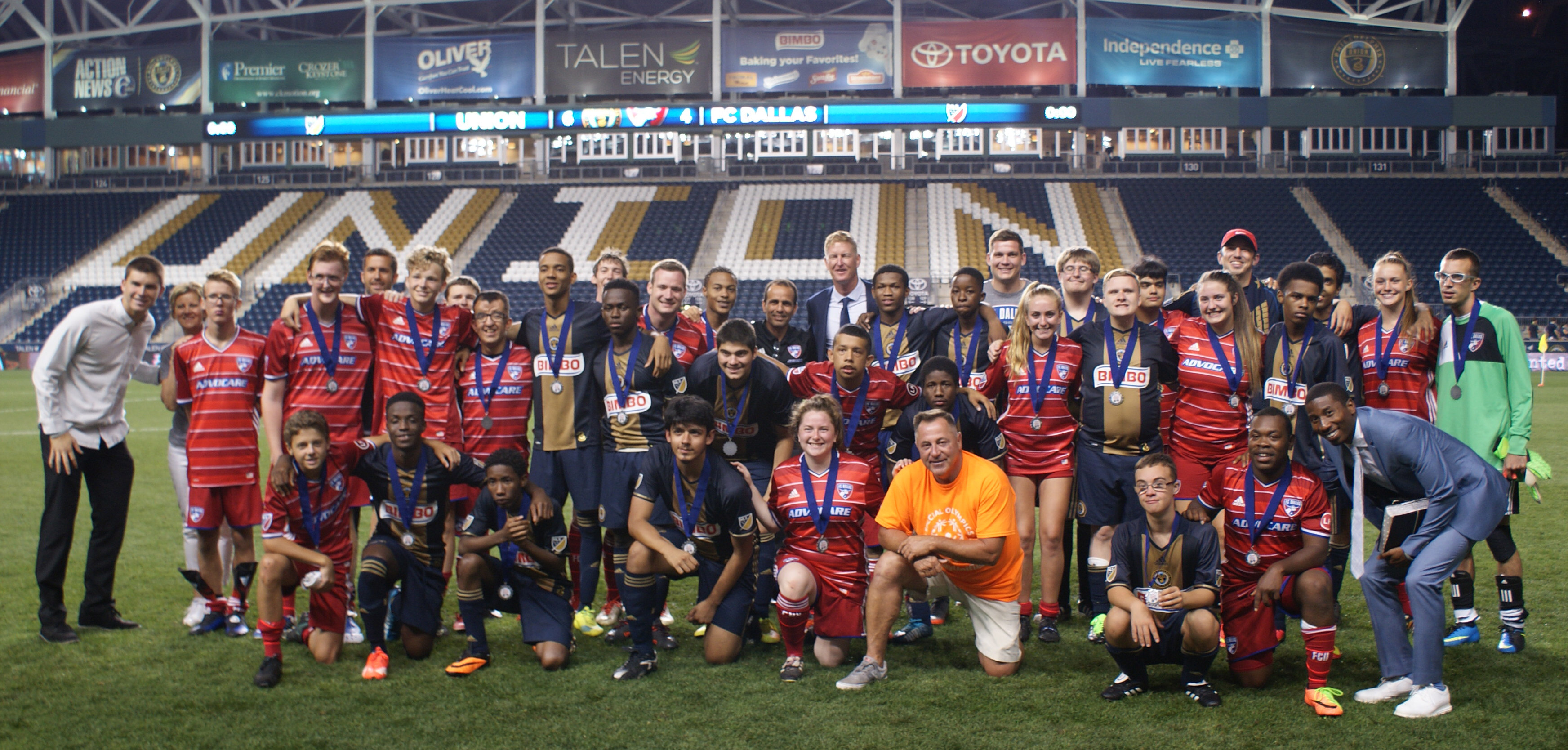 Unified Exchange with Philadelphia Union
We appreciate Philadelphia Union's continued support and opportunity for our athletes to "Play Unified" during a recent Special Olympics Unified Exchange Match, in partnership with Major League Soccer (MLS) and ESPN. Click here to learn more.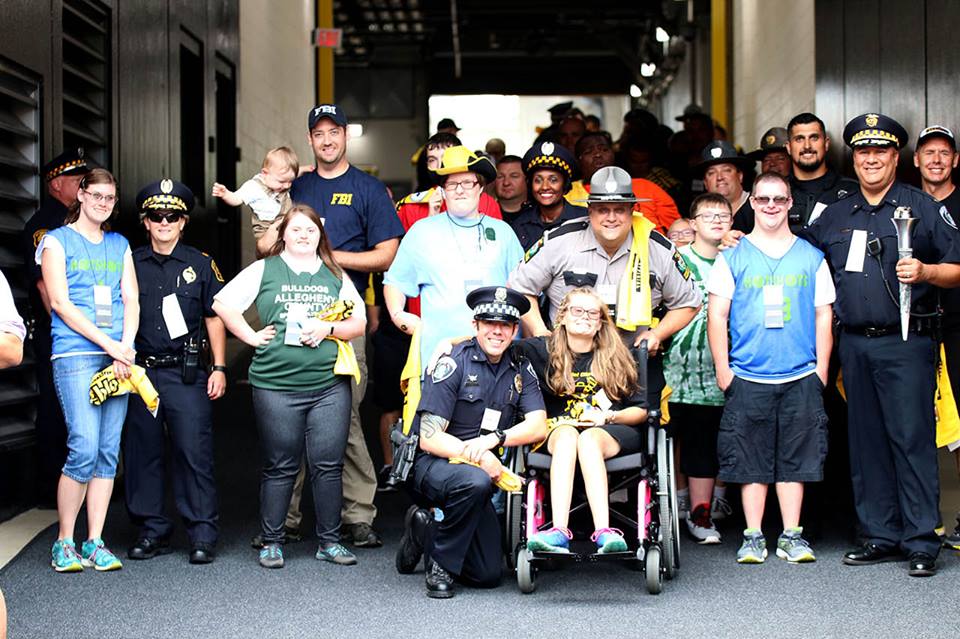 Pittsburgh Steelers Family Fest
We thank the Pittsburgh Steelers for hosting our athletes and Special Olympics PA Law Enforcement Torch Run (LETR) volunteers at the first annual Steelers Family Fest on August 6, 2017! During the event, our athletes and LETR made their way onto Heinz Field for a special salute that received a standing ovation. Click here to learn more.