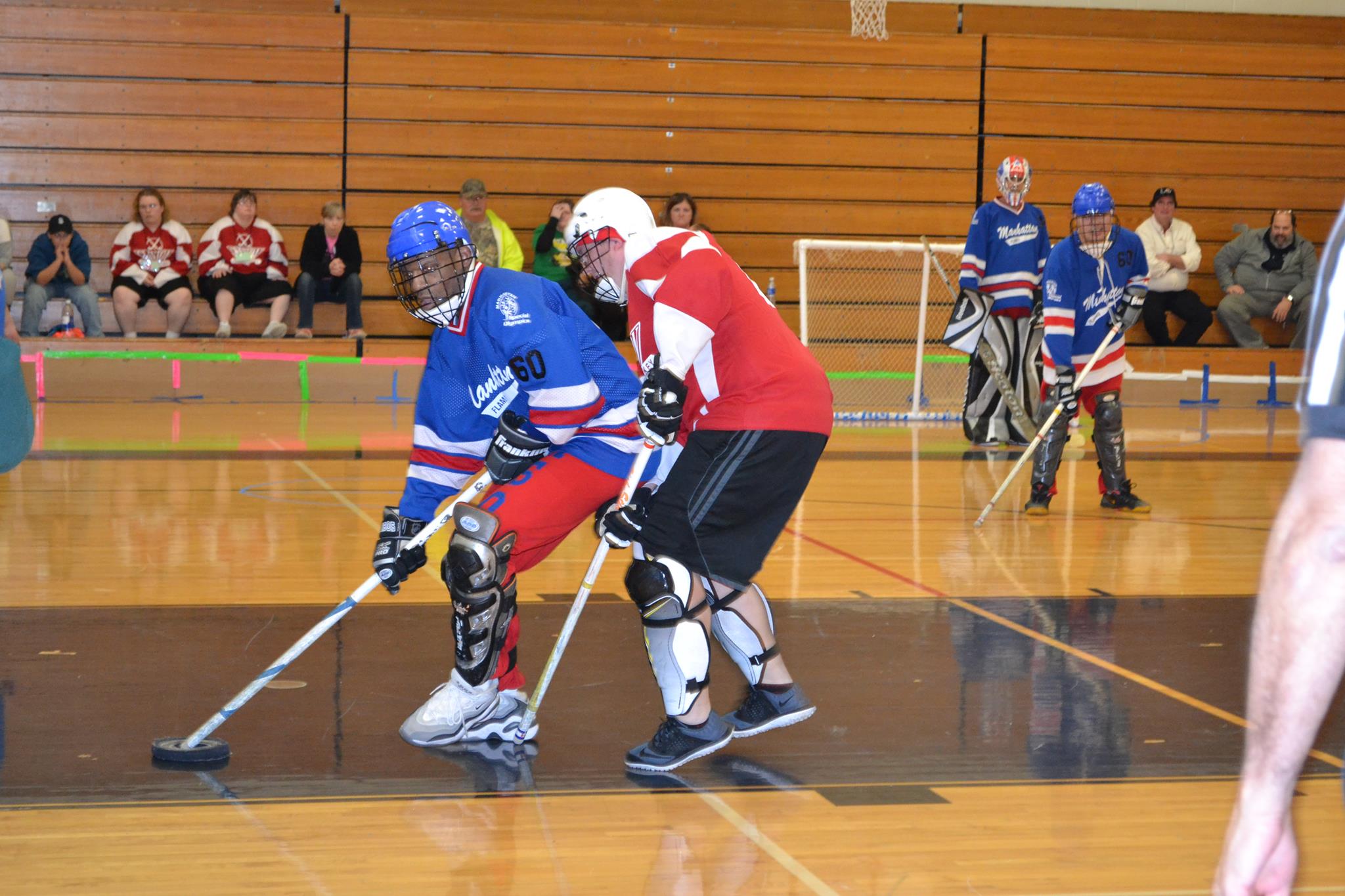 The 2017 State Floor Hockey Tournament will be held from March 4 - 5 at Bald Eagle Area High School. #SOPAFloorHockey

In March of each year, Special Olympics Pennsylvania welcomes more than 300 athletes and 100 coaches to Wingate, PA to face off in some fast-paced competition during the State Floor Hockey Tournament. This two day competition in team and individual skills floor hockey offers preliminary, pool play and final rounds.

Spectators are welcome to visit any of the competition venues and cheer on the athletes.

Click here for more information.