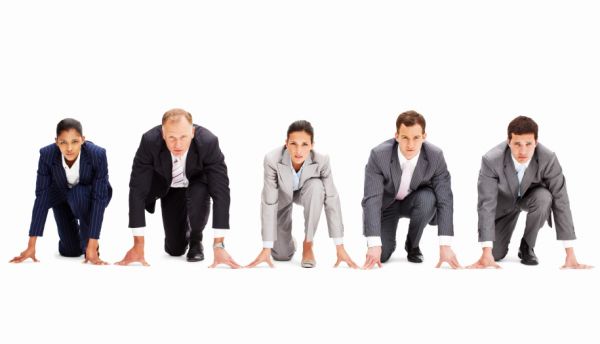 Special Olympics Pennsylvania (SOPA) seeks qualified candidates for the position of School and Youth Leadership Coordinator
School and Youth Leadership Coordinator
Major Function
The School and Youth Leadership Coordinator position will play an important role in the Interscholastic Unified Sports (IUS) strategic plan and overall Special Olympics Pennsylvania (SOPA) strategies, helping us to serve more individuals and spread the message of awareness and inclusion in schools across the Commonwealth. This individual provides direct support to participating IUS schools ensuring SOPA strategic IUS goals are met to include youth centered leadership, fundraising and whole school engagement activation. Position is professional, full-time, non-exempt, salaried with benefits.
Responsibilities
This position will assume the below responsibilities to support the overall Programming department's goals and objectives specifically in the area of school-based leadership and Interscholastic Unified Sports initiatives. This position will be responsible for major aspects of this project to include but not limited to:
Youth Leadership & Whole School Engagement
Support management, education and implementation of school wide activities led by students with and without intellectual disabilities that are designed to promote inclusion and acceptance.

Work with each school's advisor/faculty to provide guidance and support for creating and supporting Unified Youth Committees composed of students with and without intellectual disabilities in all IUS schools.

Update Youth Leadership resource guides and materials on a yearly basis.

Coordinate and track Youth Leadership activities in schools.

Develop and coordinate annual Youth Leadership Summits.

Liaison for State Unified Youth Committee; recruitment, meeting facilitation, yearly project.
School Fundraising & Sustainability Initiatives
Work with Unified Youth Committees in each school to activate and promote Cool Schools Polar Plunge teams or conduct another fundraising activity.

With support from the SOPA Marketing department, develop fundraising tool kits and marketing materials specific to Cool Schools.

Implement recruitment strategies to maximize student participation and communicate with schools regularly to insure fundraising goals are being met.
School Management
For those schools participating in IUS for more than three years, serve as the primary point of contact and provide program management support with administrators, teachers, and student leaders.

Ensure schools are successfully activating all components and requirements of the program as summarized in a Memorandum of Understanding.
Administration of Interscholastic Unified Sports Program
Input and manage athletes, Unified partners and coaches records in the SOPA Database.

Assist with ordering of equipment and uniforms.

Complete monthly, mid-term, and final grant requirements and reporting to include collection of information from schools, written narratives for whole school engagement activities, and youth leadership initiatives.

Manage distribution and completion of yearly Transition and Liaison surveys
Relationships
The School and Youth Leadership Coordinator reports to the Senior Sports Director and supports all other staff members working on Interscholastic Unified Sports including the Senior Advisor for Unified Sports and the Training/Unified Sports Director.
Supports all Interscholastic Unified Sports (IUS) schools, developing interpersonal relationships within each school building.
Location
This position will be located in a SOPA state office in either, Norristown or Pittsburgh, PA.
Qualifications
Project management experience with proven ability to work and collaborate in diverse environments; ability to multi-task and meet deadlines in a fast-paced, ever-changing environment

Ability to work and communicate effectively with Administrators, teachers and high school students with and without intellectual disabilities

Experience motivating, leading, and engaging high school students strongly desired; experience working in school-based environments or programs is beneficial

An understanding of youth activation and engagement principles and techniques

Excellent presentation and communication skills, both verbal and written

Strong computer skills, proficient in use of Microsoft Office software

Bachelor's degree required, preferably in education, leadership or related field; Master's preferred

Willingness to travel statewide and chaperone youth with and without intellectual disabilities
Minimum Requirements
Flexible schedule to include limited nights and weekends with overnight travel as needed to support initiatives

Have own reliable transportation, good driving history, and valid driver's license

Background checks as required by PA law and SOPA policy
APPLICATION INSTRUCTIONS: Submit in Word format a letter of interest, resume, salary history, references, AND salary requirements to This email address is being protected from spambots. You need JavaScript enabled to view it.
DEADLINE: Applications received by Feb 15, 2017 will receive priority. Applications will be accepted until the position is filled.
No phone calls will be accepted. Resumes sent for positions other than this posting will not receive a response.
EOE/M/F/V/H
ORGANIZATION DESCRIPTION
Special Olympics Pennsylvania provides year-round sports training and competition in a variety of Olympic-type sports for children and adults (age 8-80) with intellectual disabilities. All training and competition opportunities are provided free of charge to athletes, enabling everyone to experience the benefits of Special Olympics that extend well beyond the playing field. The athletes of Special Olympics -- nearly20,000 strong in Pennsylvania -- are constant reminders of all that is right with the human spirit. Pennsylvania is the 7th largest program and one of the strongest Special Olympics programs in the United States. For more information about how SOPA inspires greatness, visit www.specialolympicspa.org.