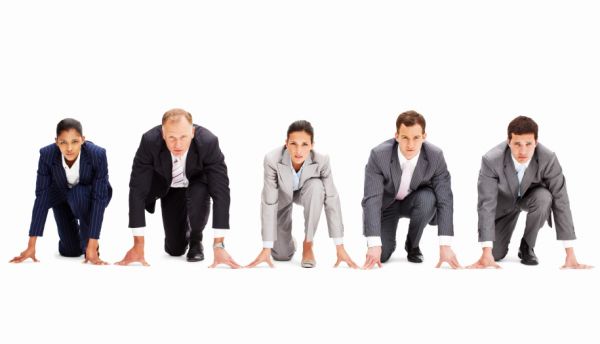 Special Olympics Pennsylvania (SOPA) seeks qualified candidates for the position of Programming Department Coordinator (Part-Time). Read below for more information.
Programming Department Coordinator
Part time, non-exempt, hourly.
Major Function
Under the supervision and direction of Special Olympics Pennsylvania's (SOPA) SVP Programming, this part-time position will manage or support various department projects and activities. This is a critical role to ensure the coordination of intradepartmental undertakings to meet the organization's mission as well as established annual goals. This is a part-time, non-exempt position and does not include benefits.
Responsibilities
This position will oversee and/or support the below areas/tasks but is not limited to;
Record Management;

Class A volunteer registration training requirements recording. (Uploading certificates into individual's file, updating dates, etc.).
Background Check processing (Disclosure Statements).
Management of all "Ineligible" volunteers in SOPA's database system and development of reports per-event, etc.
SOI's annual census report;

Tri-Annual training numbers collection and follow-up as needed.

Project Support;

Local Program athlete and coach counts. Managing Strategic Plan numbers.
Insurance Accident/Incident report follow-ups as necessary and filing.
National and World Games Family support (under the direction of assigned Family Coordinator staff person).
Support Strategic Plan projects as directed by SVP Programming.

File Management;

Volunteer exemption (or not) file management.
Data inputting.

Meeting Management;

Coordination of Programming calls/meetings.
Managing "Help Desk" and Monthly Program conference call schedules, etc.

Local Program Scheduling;

Working with Field Directors and Program Directors, identify upcoming local program events (i.e., competitions, fund raisers, etc.) where it is requested and appropriate for Board and/or SLT members to attend.

General Office Tasks;

Meeting coordination for SVP Programming.
Filing of records as assigned.
Mailings as assigned.
Relationships
The Programming Department Coordinator will report to the SVP Programming and as appropriate, other staff and/or volunteers involved in specific projects/tasks. Additionally, this position will interact with SOPA volunteers and various vendors (i.e., background checks, etc.).
Location
This position will be based in SOPA's Norristown, PA office.
Qualifications
Proven experience in project and/or task coordination.
Proven experience to effectively communicate both verbally and in writing.
Ability to work with others assuring a professional demeanor is maintained at all times.
Strong experience and comfort in computer software use to include but not limited to Microsoft programs.
Ability to multi-task and meet deadlines.
Physical ability to be able to lift up to 50 lbs.
Minimum Requirements
20 hours per week and office hours per M-F days are flexible.
Evidence of work experience.
High school degree is required. Associates degree in office administration, similar training or proven experience preferred.
Background checks as required by PA law and SOPA policy
APPLICATION INSTRUCTIONS: Submit a letter of interest, resume, salary history, references, AND salary requirements to This email address is being protected from spambots. You need JavaScript enabled to view it.
DEADLINE: Applications received by August 13, 2017 will receive priority. Applications will be accepted until the position is filled.
No phone calls will be accepted. Resumes sent for positions other than this posting will not receive a response.
EOE/M/F/V/H
ORGANIZATION DESCRIPTION
Special Olympics Pennsylvania provides year-round sports training and competition in a variety of Olympic-type sports for children and adults (age 8-80) with intellectual disabilities. All training and competition opportunities are provided free of charge to athletes, enabling everyone to experience the benefits of Special Olympics that extend well beyond the playing field. The athletes of Special Olympics -- nearly 20,000 strong in Pennsylvania -- are constant reminders of all that is right with the human spirit. Pennsylvania is the 7th largest program and one of the strongest Special Olympics programs in the United States. For more information about how SOPA inspires greatness, visit www.specialolympicspa.org.