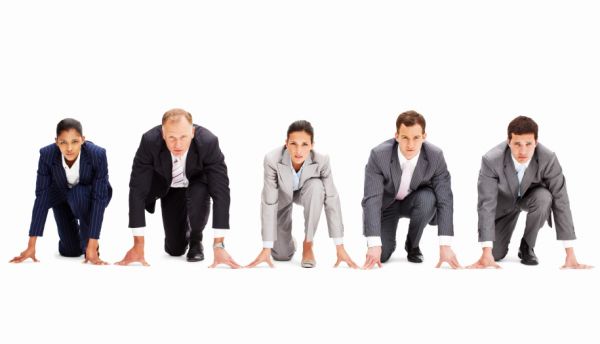 Special Olympics Pennsylvania (SOPA) seeks qualified candidates for the position of Director of Individual and Major Gifts (Full-Time; Western, PA).
Special Olympics is the world's leading voice in elevating awareness of the needs and abilities of people with intellectual disabilities. Sports are at the heart, but our ultimate goal is to use stories of athletes' achievements, skills and challenges to educate, engage and ultimately change attitudes toward people with intellectual disabilities. Join our team!
---
Director of Individual and Major Gifts
POSITION SUMMARY:
Special Olympics Pennsylvania (SOPA) seeks an enthusiastic and experienced leader to serve as the Director of Individual and Major Gifts for the Western Pennsylvania Market. This exciting opportunity will require the Director to strategically elevate the presence and impact of SOPA in the Pittsburgh/Western PA area. A seasoned fundraiser is required – someone possessing skills and experience in critical areas including Corporate Development, Individual Major Gifts and preferably experience with a Major Gifts/Capital Campaign. The successful candidate must have a proven track record of generating new business and creating new revenue streams (versus simply growing an existing pipeline), writing gift proposals, reporting and tracking gifts, donor stewardship and building relationships.
Critical characteristics include a demonstrated ability to: consistently and positively represent Special Olympics PA (internally/externally); successfully meet organizational and professional goals; think and act both strategically and tactically. This position requires someone with excellent interpersonal skills and outstanding writing and verbal skills. Minimum of eight to ten years of progressively responsible positions in a development role. Bachelor's degree required.
RESPONSIBILITIES:
Build the strategic fundraising capability needed to generate diverse and sustainable revenues in Western Pennsylvania. Aggressively seek new funding sources and maintain relations with current and past donors.
Serve as a key leader for SOPA in Western, PA -- Help shape SOPA's strategic direction and create and implement fundraising plans to achieve organizational goals.
Establish a presence in the community to increase visibility for potential, current or past donors.
Collaborate with the Board of Directors, President and Vice President to help steward and lead the W. Pa Major Gifts Campaign Committee to increase revenues and support the strategic direction of the organization.
Establish and execute Individual Giving procedures and best practices – strengthening and improving the current way we cultivate and steward donors.
Identify, manage, and solicit current and new high-level prospects.
Provide professional expertise and direction in all aspects of Western PA fundraising, reporting to and supporting the ongoing efforts of SOPA's Development team as a whole.
Lead SOPA's Major Gifts fundraising efforts and activities surrounding Western Pa competitions such as Winter Games (7 Springs), Spring Sectionals and Fall Sectionals.
Collaborate with Event Leads to help generate Major Gifts for fundraising events like Polar Plunges and Torch Runs in W. Pa.
Support SOPA's fundraising efforts and activities surrounding Summer Games each June in State College – the organization's largest competition each year.
Connect SOPA with the corporate community in Western PA. Generate opportunities to further engage businesses and their leaders with our mission. Create new relationships and steward current relationships.
Effectively communicate and collaborate with local county Special Olympic programs, building synergy between their fundraising efforts and the fundraising efforts of the State Office.
APPLICATION INSTRUCTIONS:
Submit a letter of interest, resume, salary history and references to This email address is being protected from spambots. You need JavaScript enabled to view it. or to:
Special Olympics Pennsylvania
Attn: VP Marketing and Development
2570 Boulevard of the Generals, Suite 124
Norristown, PA 19403
No phone calls will be accepted.
EEO/M/V/H/V
---
ORGANIZATION DESCRIPTION:
Special Olympics Pennsylvania provides year-round sports training and competition in a variety of Olympic-type sports for children and adults (age 8-80) with intellectual disabilities. All training and competition opportunities are provided free of charge to athletes, enabling everyone to experience the benefits of Special Olympics that extend well beyond the playing field. The athletes of Special Olympics -- nearly 20,000 strong in Pennsylvania -- are constant reminders of all that is right with the human spirit. Pennsylvania is the 7th largest program and one of the strongest Special Olympics programs in the United States. For more information about how SOPA inspires greatness, visit www.specialolympicspa.org.