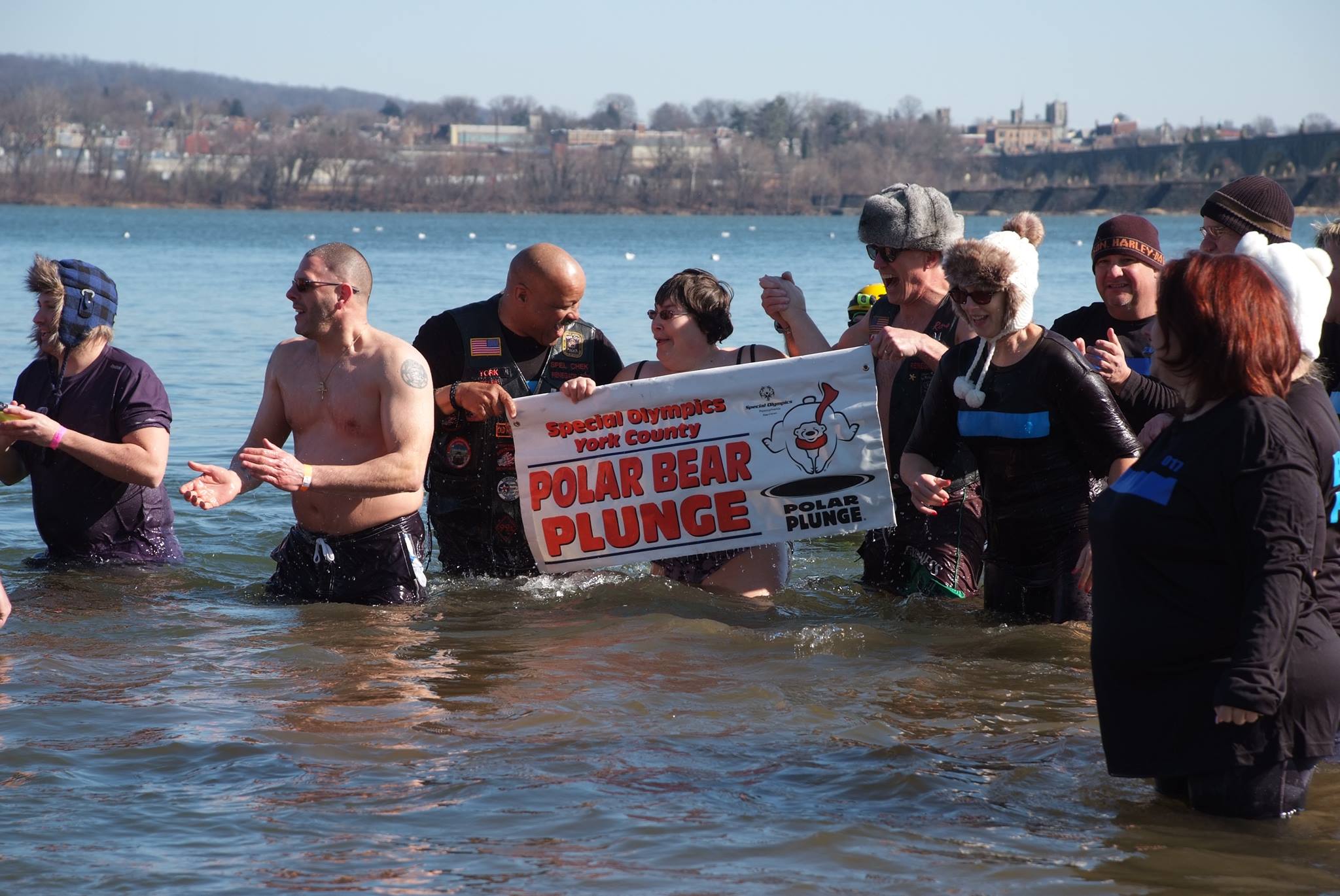 Save-the-Date! The 2018 York County Polar Plunge will be held on Saturday, February 3rd. #YorkPlunge
---
9th Annual York County Polar Plunge
Hundreds of brave souls took a dip in the Susquehanna River in Wrightsville on Saturday, February 4th to help raise money for Special Olympics Pennsylvania - York County.
Approximately 700 people plungers participated, raising more than $90,000. Participants who opted not to plunge instead performed a "Chicken Dance" as a "Too Chicken" to plunge plunger.

Special Olympics York County currently has 360 athletes participating in 15 sports programs. Our programs are supported by hundreds of volunteers, giving their time and talents and by the generous contributions from individuals, companies and organizations.
Check Out Our Media Coverage:
York Dispatch
Hundreds take the plunge for York County Special Olympics