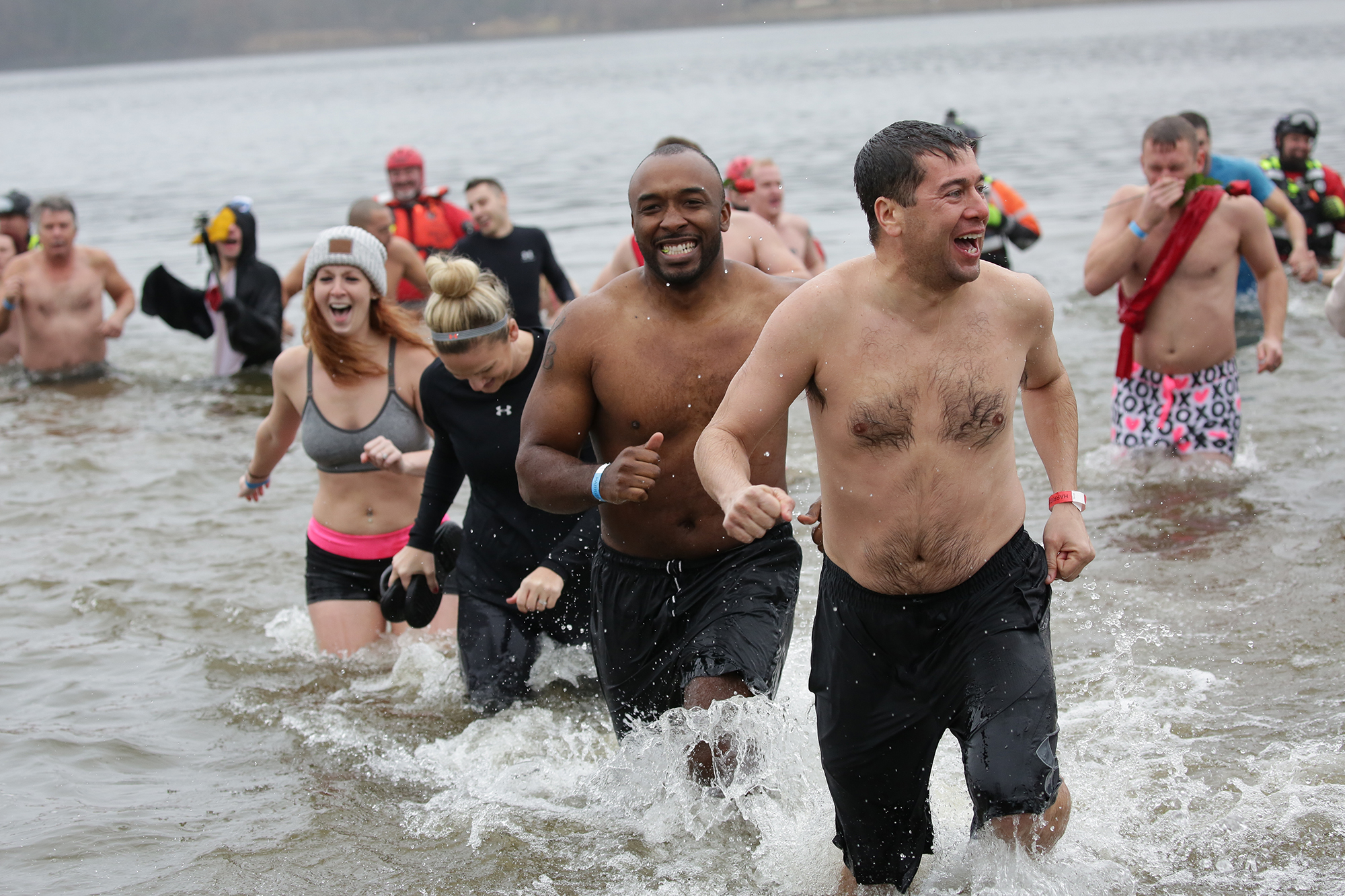 Due to large ice jams on the 'beach' of City Island, and for the safety of our volunteers and participants, we have decided to move the 13th Annual Capital Area Plunge to Gifford Pinchot State Park this Saturday, January 20th.
We know that many of you were excited to be back on City Island, and we were too, but we need to put everyone's safety first. Thank you for your understanding with this difficult decision.
This will be our 5th year plunging into the lake at Gifford Pinchot State Park, it really is a beautiful location. We look forward to seeing you there on Saturday to be #FreezinForAReason as we support the Athletes of Special Olympics PA - AREA M!
Over 350 Plungers will be "Freezin' For A Reason" at this fun filled event that will include music, food, fun and a costume contest. Dunkin' Donuts will be onsite to help warm everyone up with free coffee and hot chocolate. Thank you to our event sponsors – Aerotek, Geico, Harrisburg Area Freemasons and Cale Electric!
---
The 12th annual Capital Area Polar Bear Plunge benefiting Special Olympics Pennsylvania (SOPA) was held on Saturday, January 21, 2017 at Gifford Pinchot State Park - Conewago Day Use Area in Wellsville, PA.
The Capital Area Polar Plunge is a staple winter event that brought over 300 costumed clad, energized plungers together to "freeze' for a reason" and raise more than $85,000. The fun filled day included tailgating, a photo booth, music, and a costume contest. Event sponsor, Dunkin' Donuts, was also onsite to help warm everyone up with free coffee & hot chocolate.
Check Out Event Media Coverage & Photos:
Roger That Photography
Polar Plunge 1-27-17 (Photos Available for Purchase)

PennLive.com
2017's Capital Area Polar Plunge: I found out how cold the lake was, the hard way
Capital Area Polar Plunge 2017 (Photos)
York Daily Record
Polar Plunge raises more than $80,000